My big girl of 5.5 years is learning to sew. So for her first project we decided to make a simple little tote. This is for a school friend whose birthday party
Kalla
is going to this Friday. We are giving her a couple of
Bare Books
and
Bare Crayons
(which my 2 oldest absolutely LOVE themselves) and decided to make a personalized tote to put them in.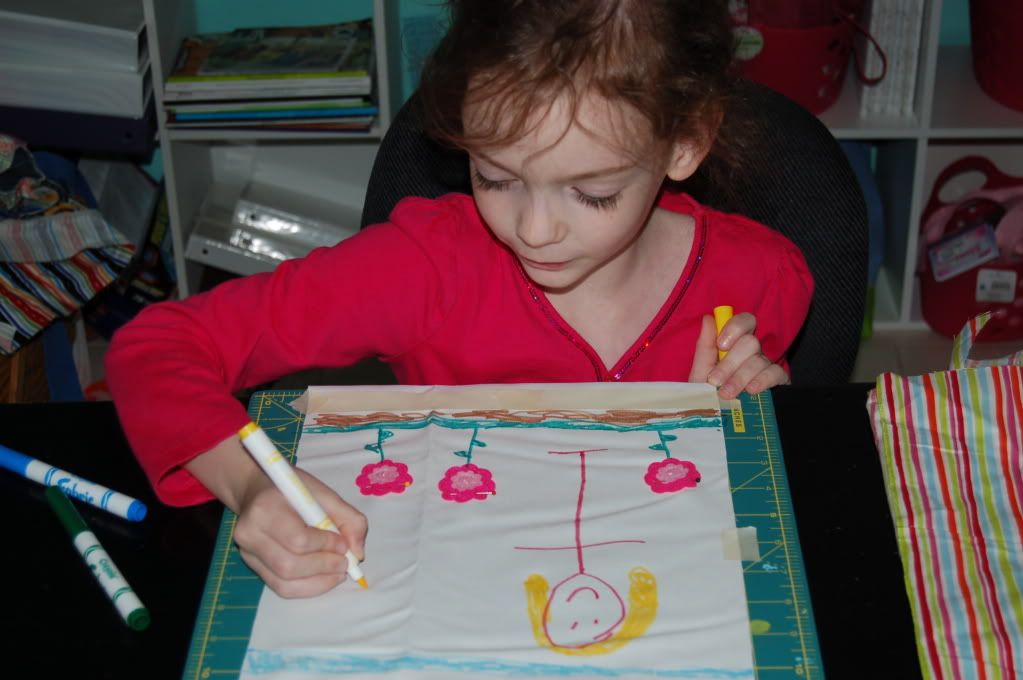 I used some off white twill fabric and cut a piece 10" X 20". I taped masking tape in the middle and folded it under a cutting mat and taped the top half down and let her make a picture with fabric markers. She drew a stick picture of her friend and sky, grass and stems for some felt flowers I had on hand.
Kalla
picked out some fabric for a dress for the girl. I cut a small triangle with the fabric and ironed it on with wonder under lite and then a
topstitch
. I hand stitched on the felt flowers. Then I cut a piece of fabric in the same print as the dress for the lining 10" x 20".
We also picked out a ribbon to make a bow for the girl's hair and I sewed it on after sealing the ends.
Kalla
also drew a big rainbow for the back and I sewed on some fun colorful buttons (back not pictured).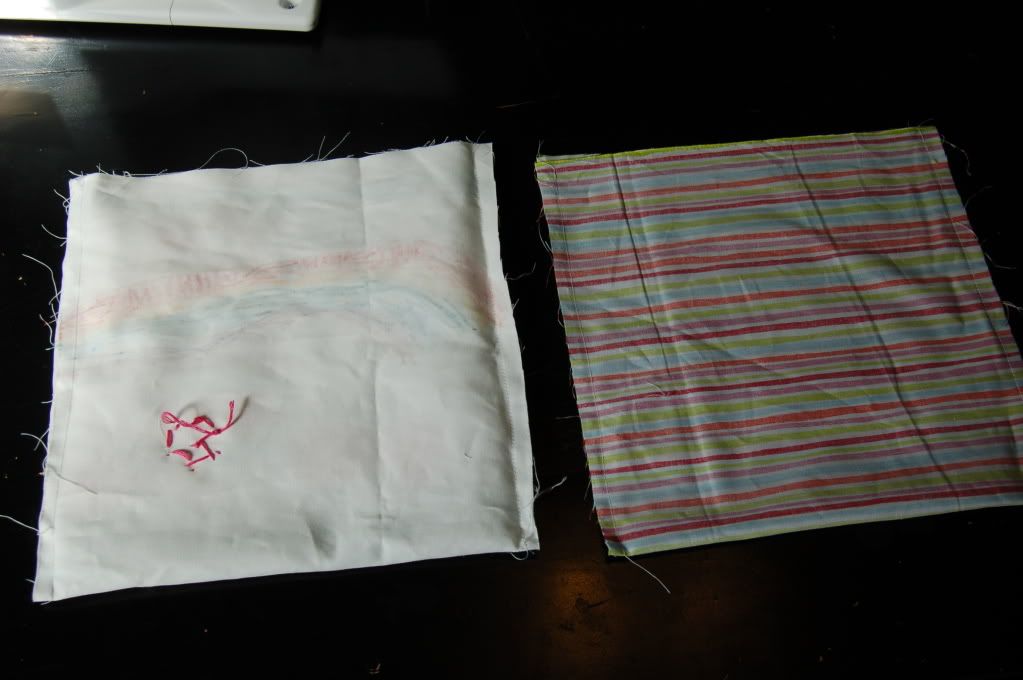 We folded the fabric in half to be sewn. With my machine on the lowest speed I let
Kalla
sew the sew the side seams of the tote and liner.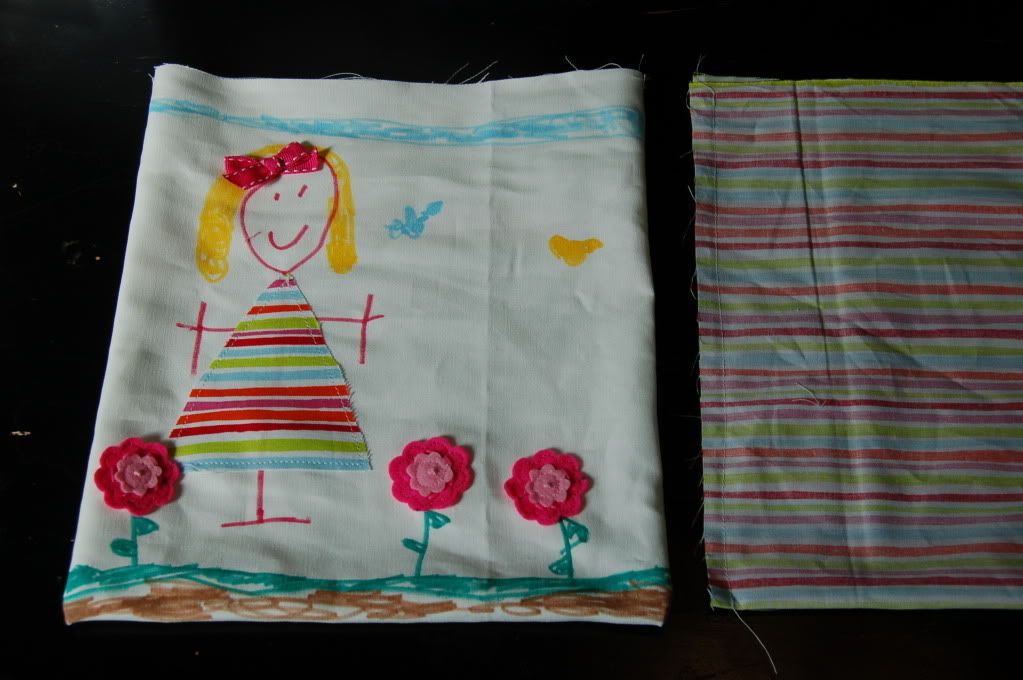 Turning the outside fabric right side out, we fit the lining into the bag and straightened it up. I folded and pinned the opening down to make a hem along the top. Then I sewed it down.
We made a simple strap simply by cutting a piece of twill 26" X 3". I ironed it in half and then folded the edges in and ironed then pinned down.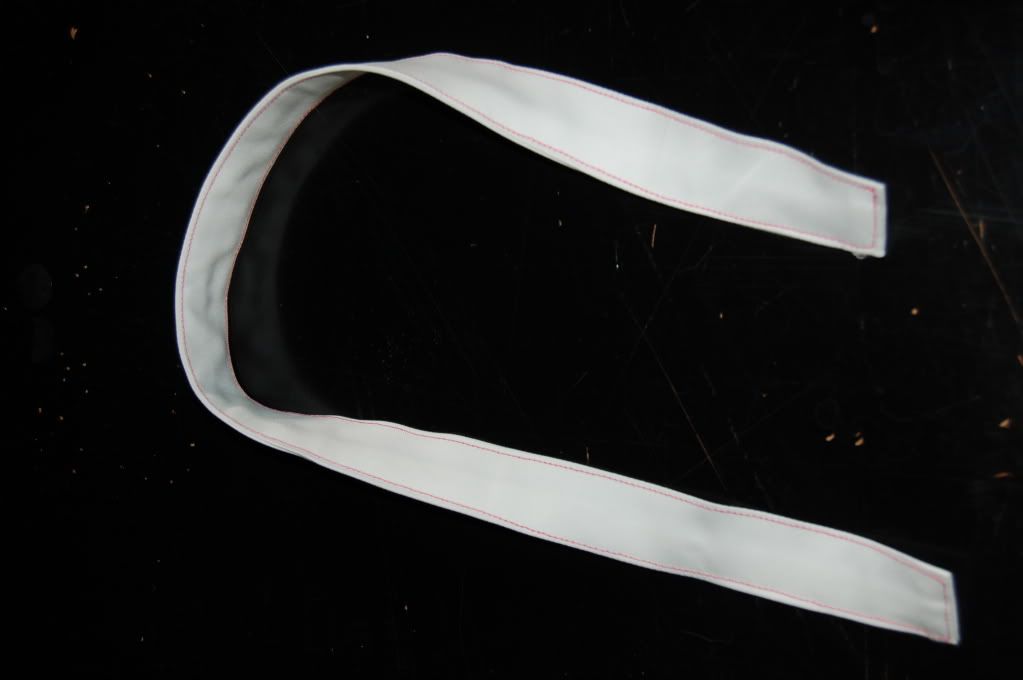 I then sewed along all the edges with dark pink thread.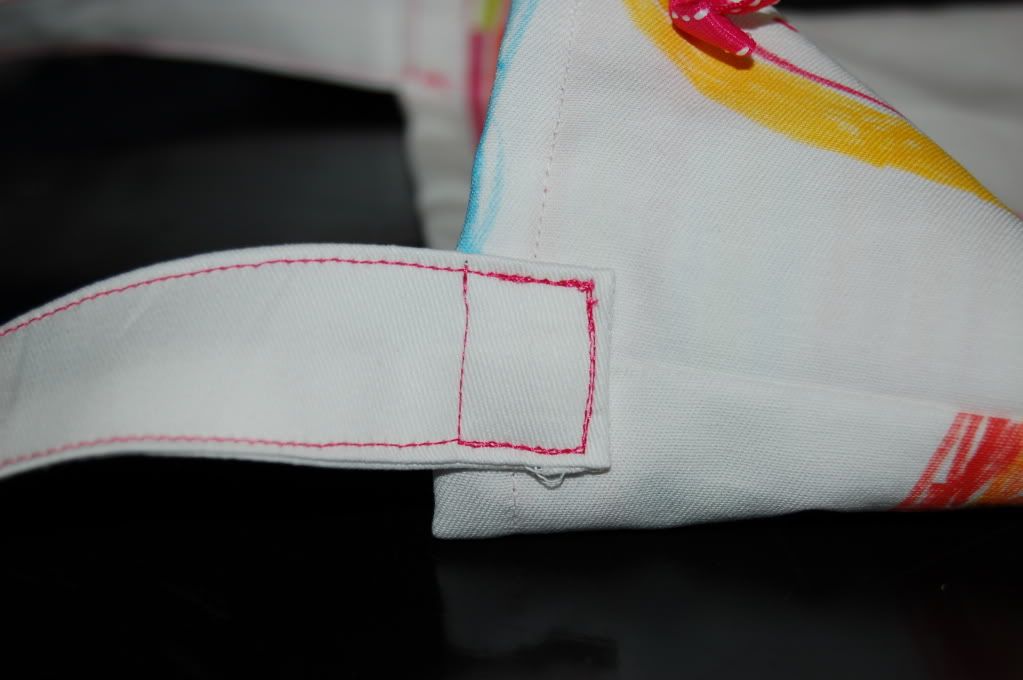 Then I secured each end onto the outside sides of the tote with a stitch all the way around. It would be cute to sew a big bright button here too for extra embellishment.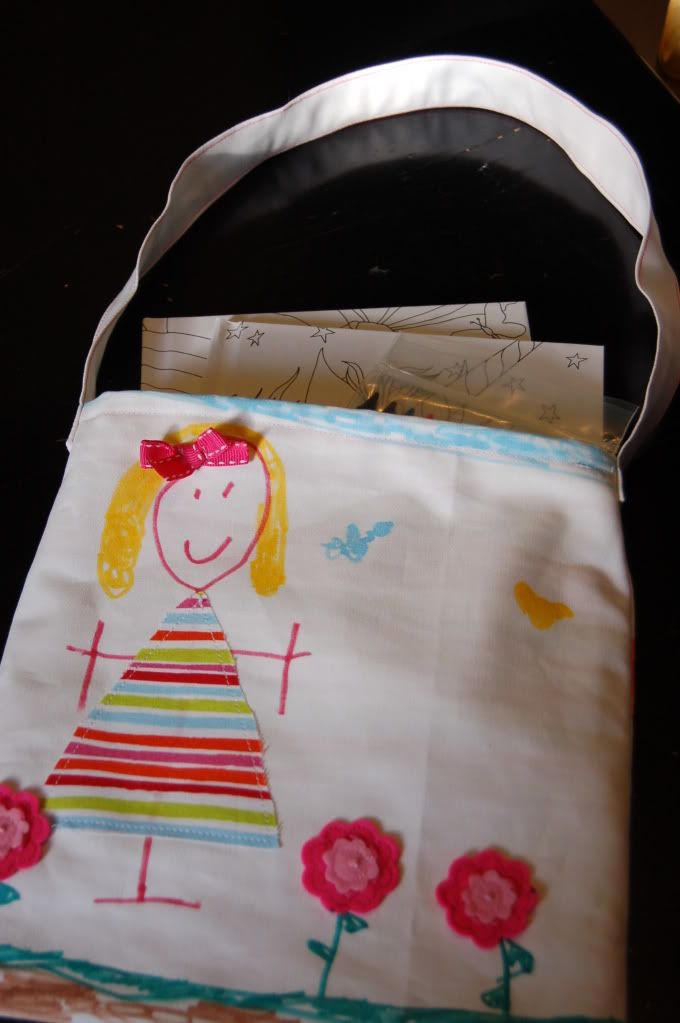 This particular bag is for a gift and we put the books and crayons inside. We have one cut and colored ready to make one for
Kalla
. She has multiple girls on hers and they are waiting for their dresses at the moment. :)
This bag can be made a bit bigger to make a pool/beach tote or library tote.