The girls room is finally set. Most everything is from Target. The bunk beds. The shabby chic fairytale bedding and coordinating throw rug, pillow and wall butterflies.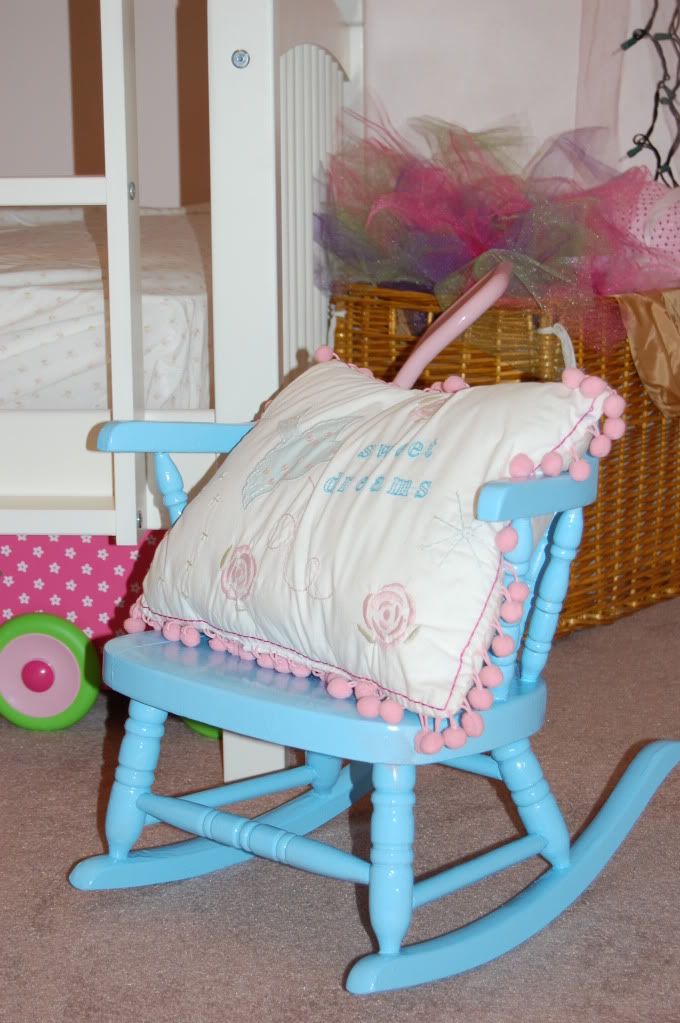 This little chair was maroon crackle finish that was peeling. I finally painted it this nice baby blue.
This mirror was in
K's old room
and I talked about how I made it
here
. Then I hung up hooks to put their dress up stuff on.
This cute dollhouse shaped bookshelf is from Target as well (and the lamp). One day I plan to let her use it as an actual dollhouse, when I find/make some cute furniture and some dolls to go in it.
For the valance I simple bought an extra
sheet set
and made kind of a balloon style valance with the crinkly ruffles along the sides and hung on a long curtain rod with pink glass finales.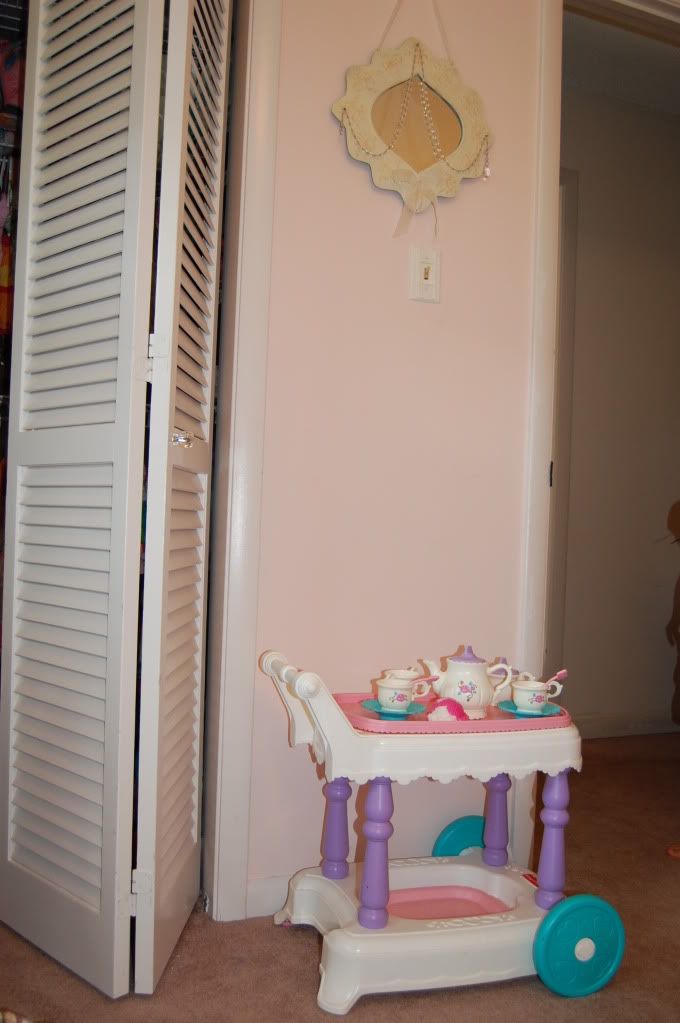 Found the mirror at Hobby Lobby clearance rack. And don't you love this little tea set? It is lent to us by my sister/niece who had it over 10 years ago.
The girls love their room! Now Z wants me to redo his room. My work is never done! As of now I'm redoing the dining room finally!