Maressa Ann, our baby #4 was born on my birthday, February 13th.
Micah was up to mischief as usual.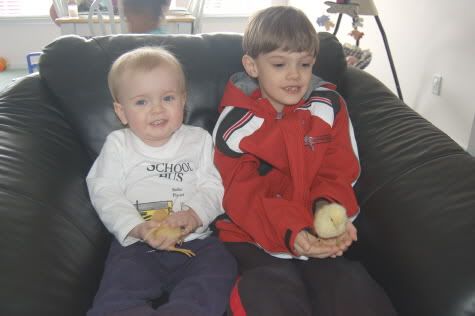 The boys played with some real live chicks.
Zachary was a ring bearer in Matt's cousin's wedding in TX. The red dino was his 'reward' for doing a good job. He was none too thrilled about this ring bearer business.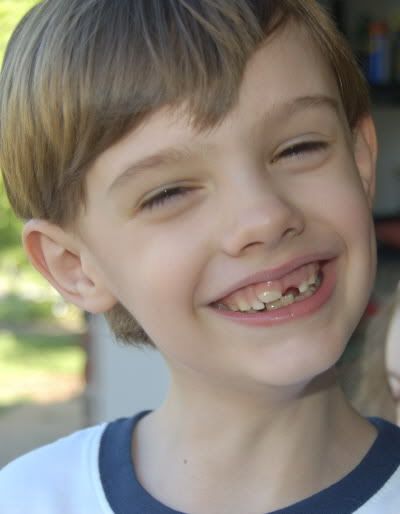 Zachary lost tons of teeth. And lots of permanent teeth came in. He currently has 6 permanent teeth fully in and 2 (upper ones) missing and all four 6 year molars (had them for a year now).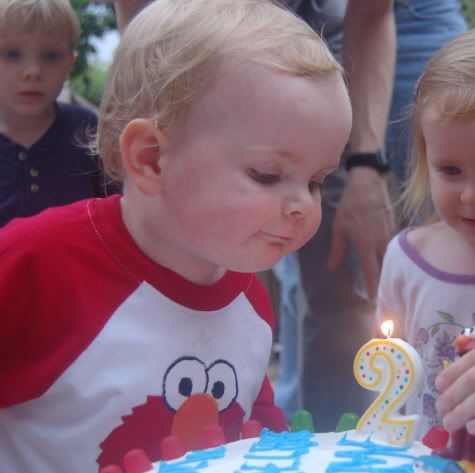 Micah turned 2 with an Elmo party.
The kids fed tropical birds at a zoo near grandma's house.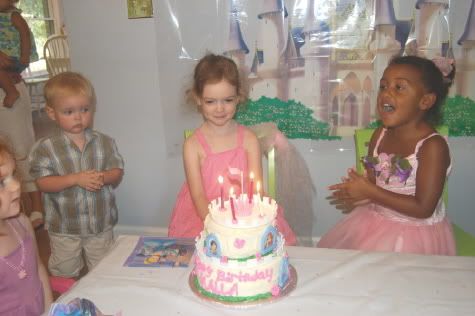 Kalla turned 4 with a princess party. Unfortunately, Cinderella was MIA.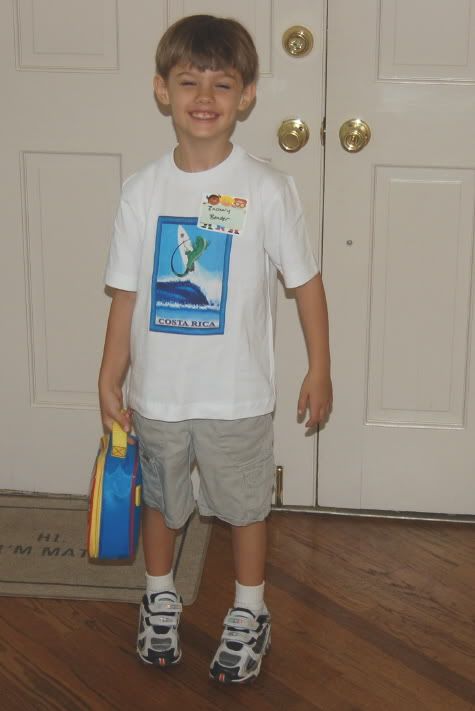 Zachary started school with his first day at kindergarten. Loves it by the way!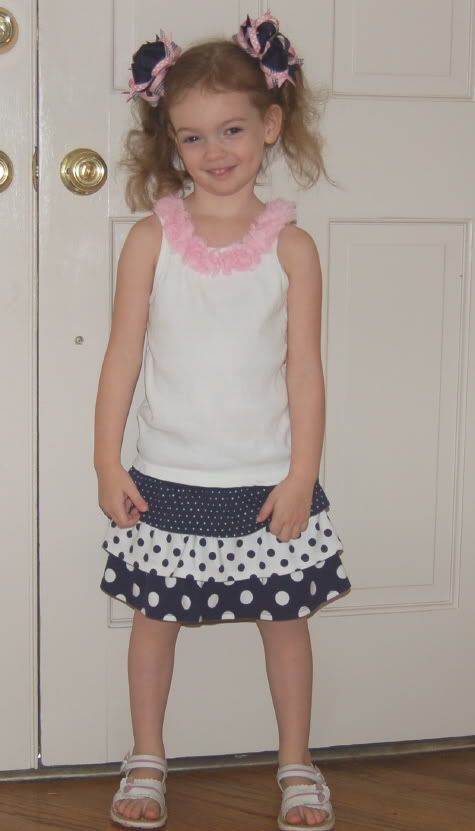 Kalla's first day of 4 year old preschool. She is so loving it and is sad when it's not a Tuesday or Thursday or we are on break, such as now.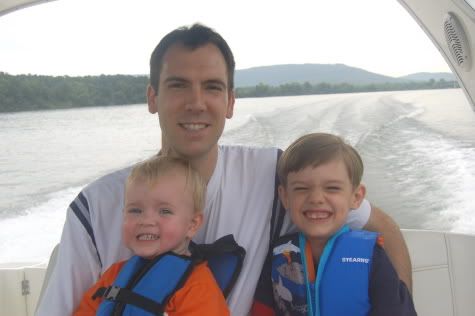 The kids had their first boat ride. Kalla 'down under' hiding was not exactly thrilled. Zachary thought it was way cool to go fast.
Micah contined his paci addiction.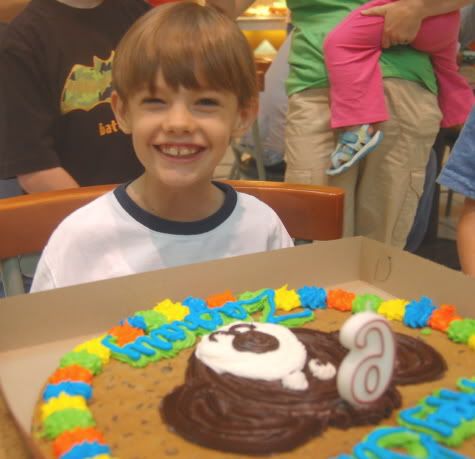 Zachary turned 6 and celebrated at the mall and Build a Bear with his friends.
Zachary gets better and better on the piano.
I gave eBay one last shot with a few holiday sets. They bombed and I'm really, REALLY done with eBay boutique. I have opened an etsy.com shop and hope to sell a few things in there one day.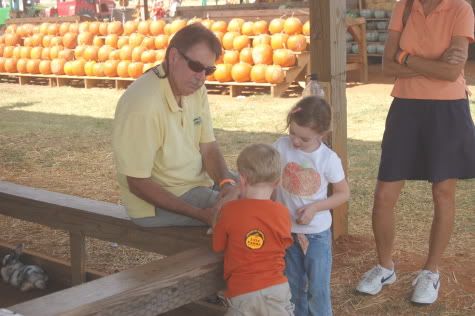 Grandma and grandpa came down to experience the pumpkin farm with us this year. I think they enjoyed it...was way too hot this year though.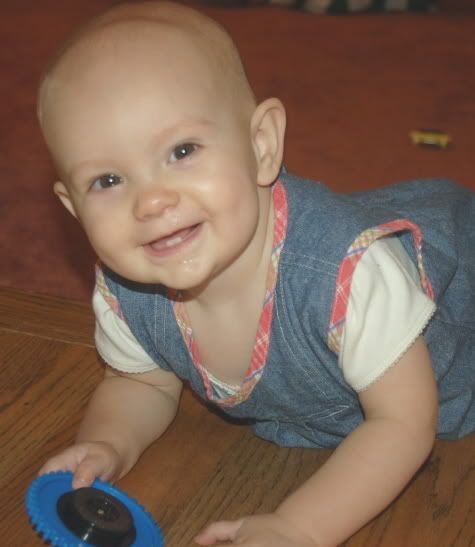 Maressa has 6 teeth, sleeps 11-12 hours at night straight, self feeds...loves meat, crawls and pulls up to stand. She is super silly and loves to laugh. She's truely a blessing to our family.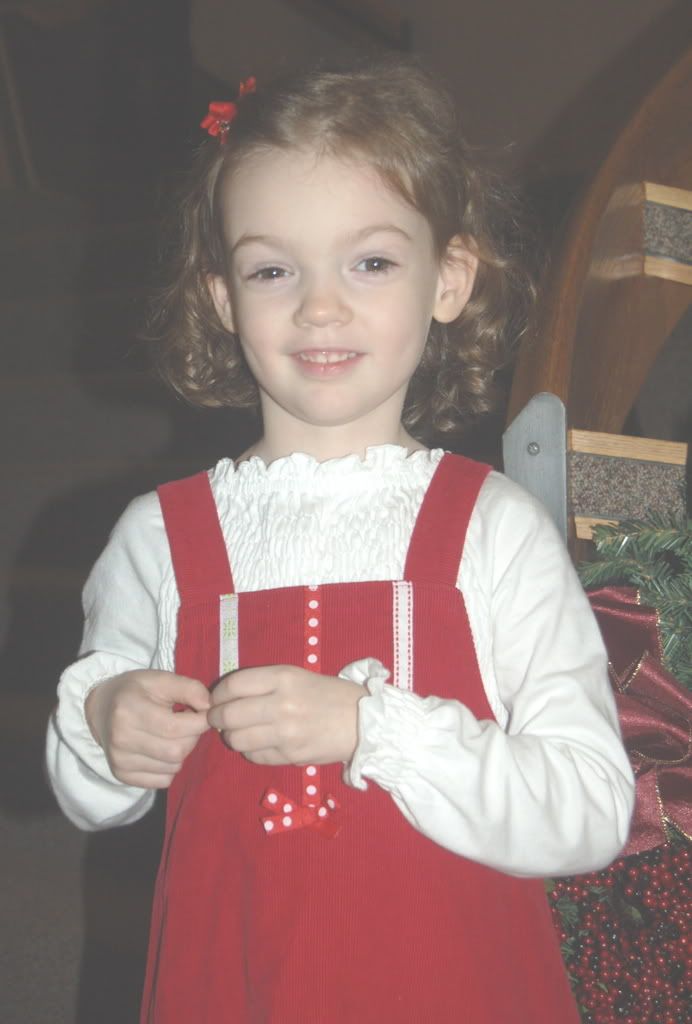 Kalla and I went to the Nutcracker for the first time ever and we both loved it. Kalla also got a big haircut for a cute, no fuss, above the shoulder bob.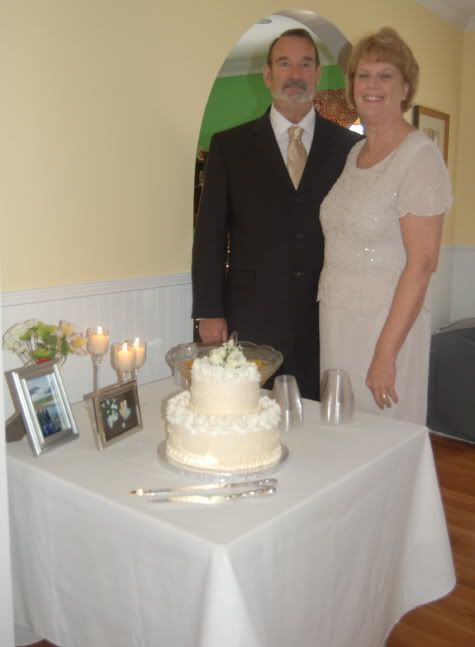 My mom got married on her birthday in the mountains. We celebrated with them Christmas eve with a 'reception' at my sister's house.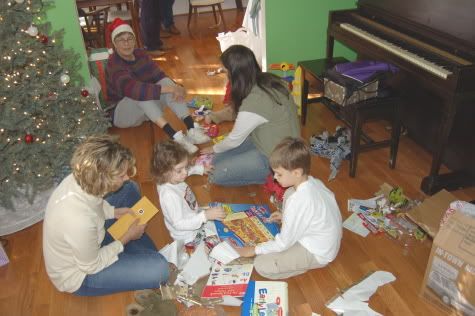 We celebrated a big family Christmas at my sister's house. One mom and her husband, one dad and his wife, 2 sisters, 2 brother-in-laws, 1 aunt, 3 nieces and nephews and me and my clan. It was wonderful. :)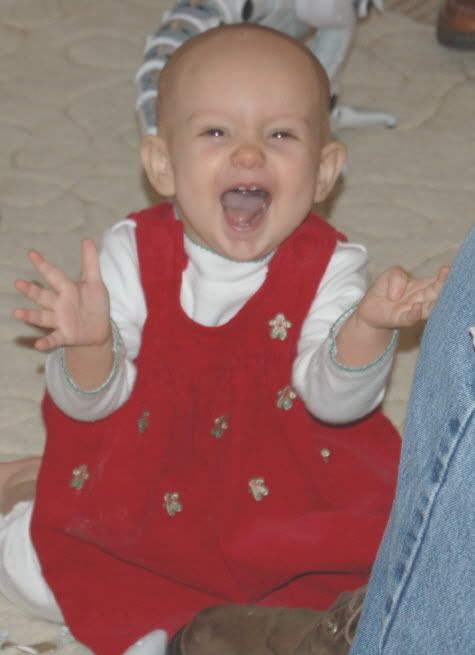 And that's all folks! Looking forward to another year full of blessings.xo