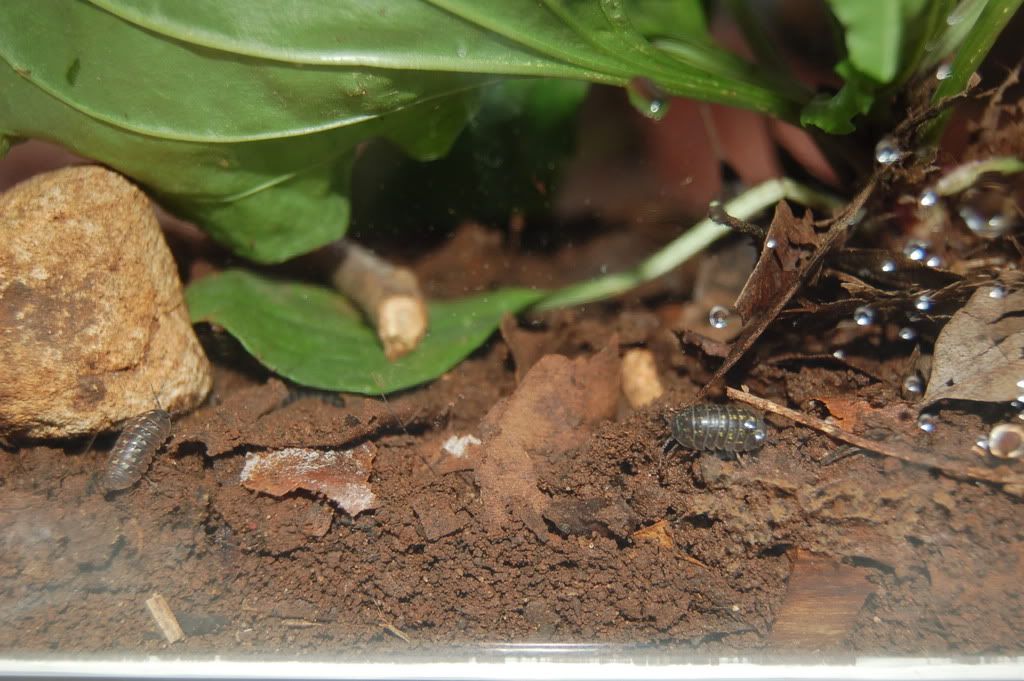 Kalla
has a
fascination
with
roly
polies
(aka pill bug). She was collecting them one day and asked to keep them (like her friend Maria). She originally put them in a shoe box with leaves. The next morning she informed me Cutie Pie died. So, I did some googling and found this
handy info
. Got this little container at
Walmart
for around 5$. Then we went to work collecting dirt, a broad leaf weed and some
roly
polies
.
The kids have even named them all.
lol
I think one is Cutie Pie II. They spend most of their time under or on the little rock we put in there. It is in a good location in the corner of the box and the kids are able to still see them under or on the side of the rock. They take turns spritzing it with water every day.
Also, we have been very busy. Last week was Z's graduation. It was very cute. As they handed them their certificate, they read a little bio on them that we filled out a few weeks ago. Z's particulars were:
Hobbies/Interests~piano, basketball, tball, riding bike, playing legos and playing with brother and sisters.
What he wants to be when he grows up~A dinosaur digger, basketball player and baseball player.

Favorite book~One Fish Two Fish Red Fish Blue Fish
Favorite thing about school~playing outside and listening to the listening books.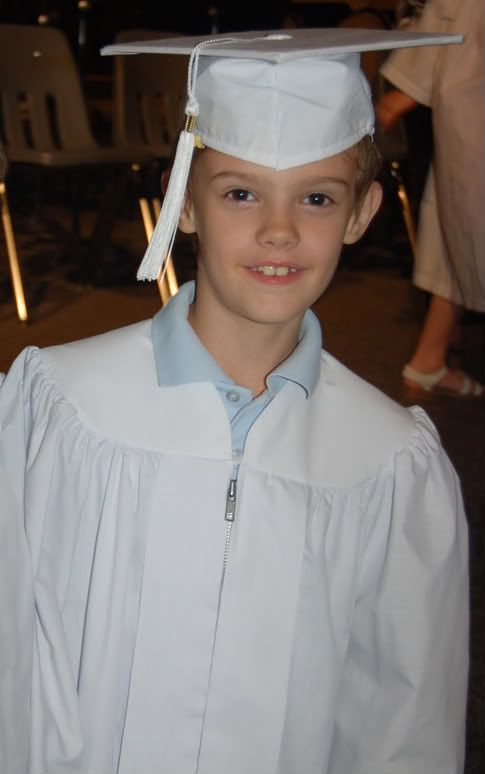 He makes quite the handsome graduate if I do say so myself!

Then Saturday we had a early
tball
game, dunked him in the bath and dressed him up for piano recital at noon. He will finish his piano program this Dec. and we will all be glad!