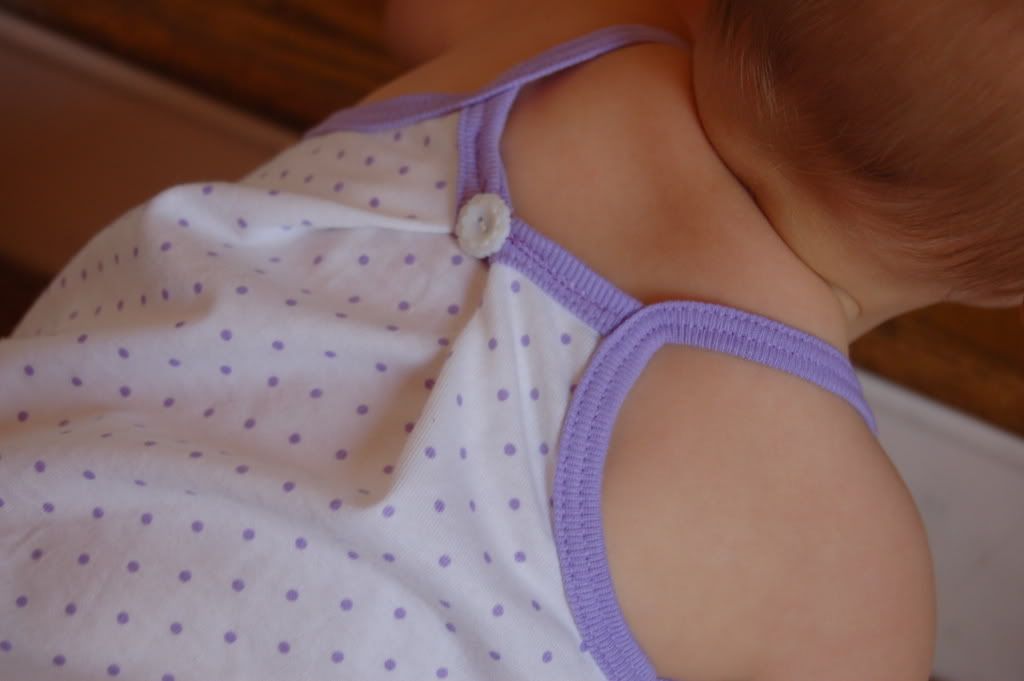 It's times like this that it's super nice I know how to sew. Yes, it is handy when it comes time to give baby shower gifts and sew unique outfits for the girls. But I love when I can alter things to look better.
I got this simple, inexpensive outfit for Maressa this spring. Cute and comfy for our hot summers. However this girl is long and skinny. I got the top in 24 months. When I put it on her the chest was WAY too wide and the straps wouldn't stay on her shoulders. So I pleated the back of the shirt and sewed on a button to hide the pleat.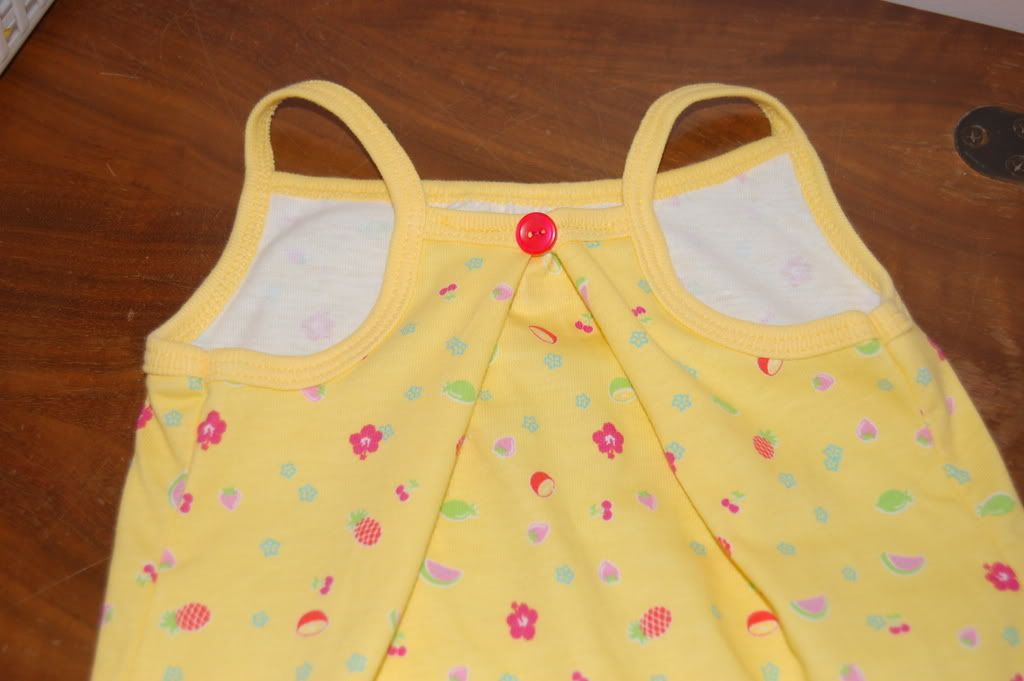 She had another set in yellow that I did the same thing. They turned out so cute and fit perfectly across the chest. .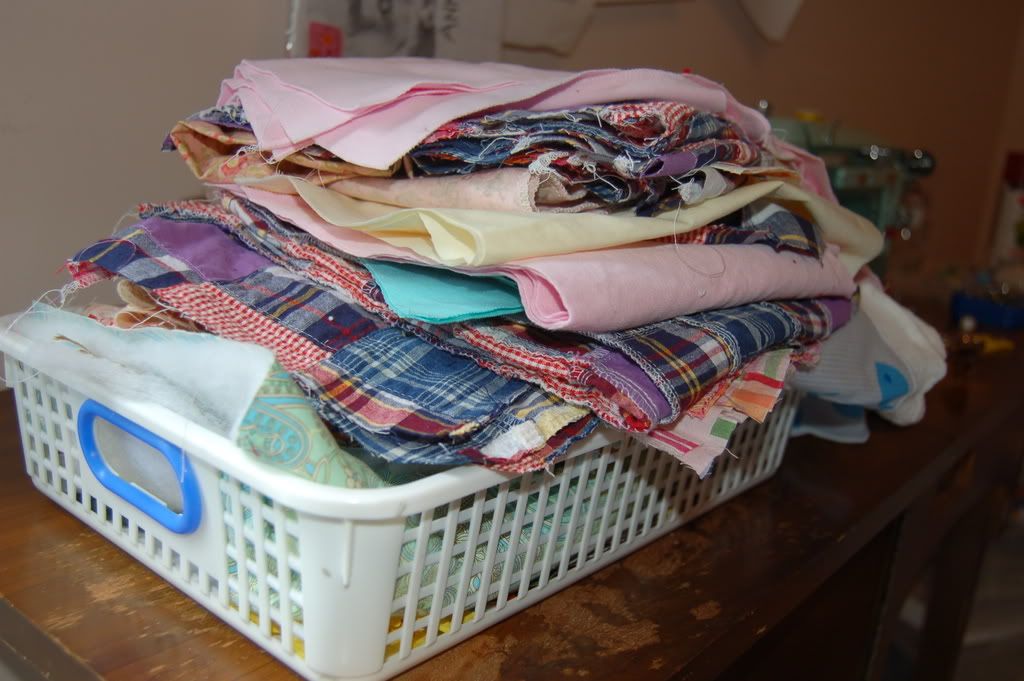 Now I'm trying to tackle this huge pile of half done projects. Got through 2 bibs and a pair of shorts so far. Oh and performed surgery on a dog and tiger this morning.