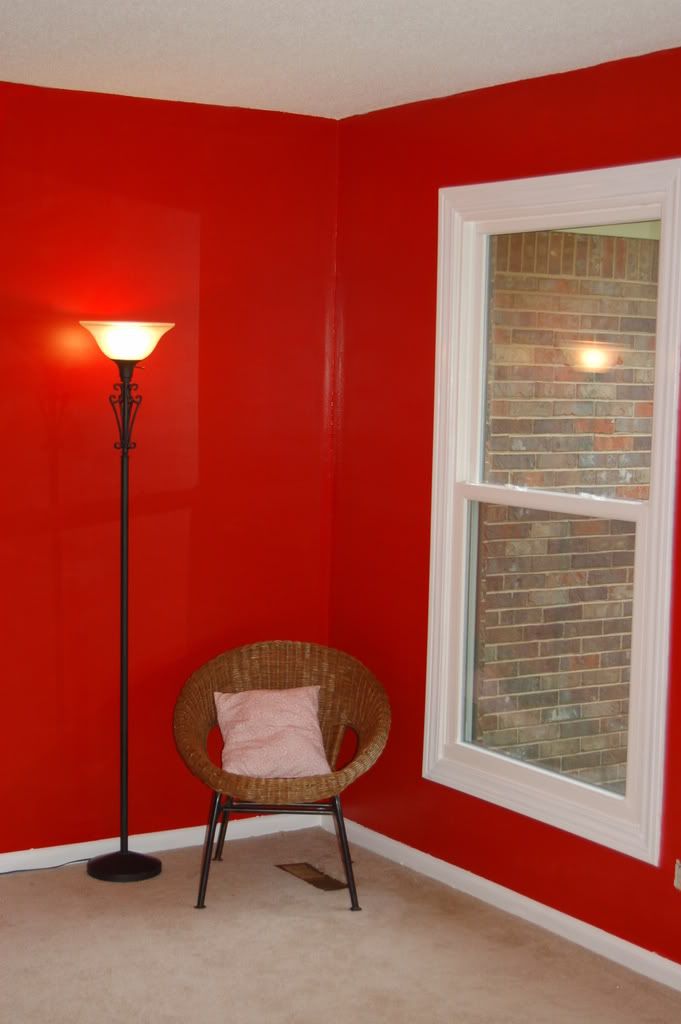 I did get that room done last week!
From beige to tomato red! I LOVE it! I had a red room in our last house and it was my favorite. Not fun to paint, but at least in this room there wasn't much trim to go around and it's empty. Eventually it will have a sofa along the long wall and an upright piano against the short wall.
All I have left now is the dining room and hallway/foyer area...both covered in hideous wallpaper. I plan to paint the foyer and hallway a light caramel color and the dining room a light celery and all the trim and doors bright clean white.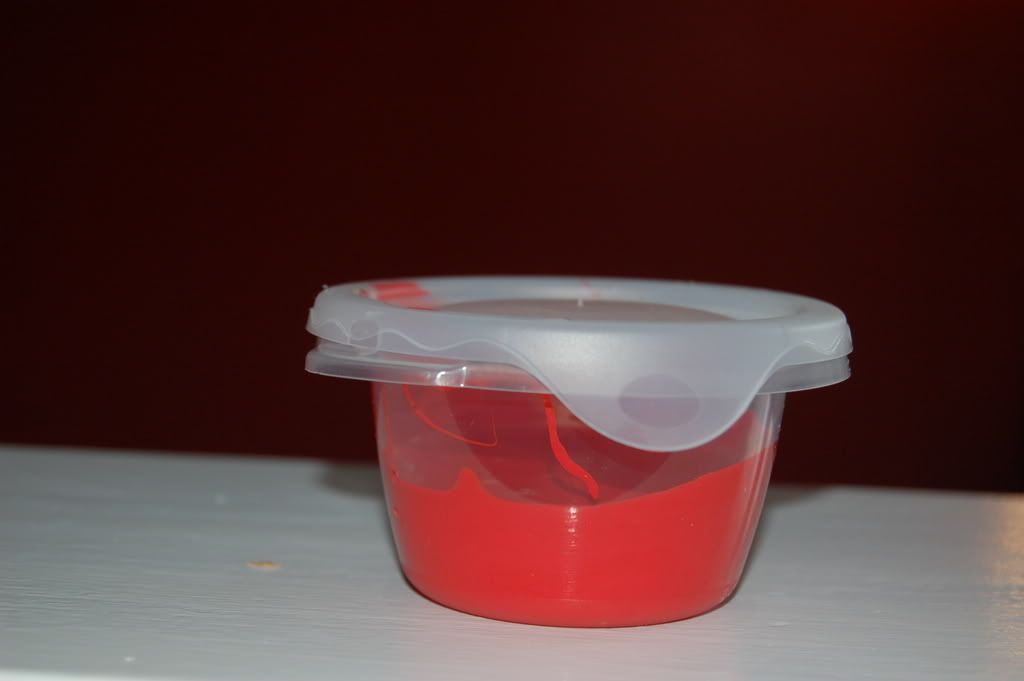 While I'm talking about painting, here are a few good tips.
*if painting bold colors (like red that is translucent) use grey primer and put on 2 good solid coats before the color.
*remove tape from walls/trim while paint is wet (otherwise it might pull up some of your paint too).
*if you get small spots on pile carpet, it sometimes can be cut off with sharp scissors depending on the size and depth of spill (be sure to be careful not to leave a bald spot).
*if you have to stop mid painting and have to come back later, wrap roller with paint in clear wrap and store in fridge (learned this AWESOME trick from DIY channel last year).
*if have leftover paint, store in plastic sealed container with label for touch ups later.