But first I made the girls something new. Trying to build up some fall skirts and dresses for the girls. I originally got this fabric to make curtains, but could not get enough and the fabric is out of print.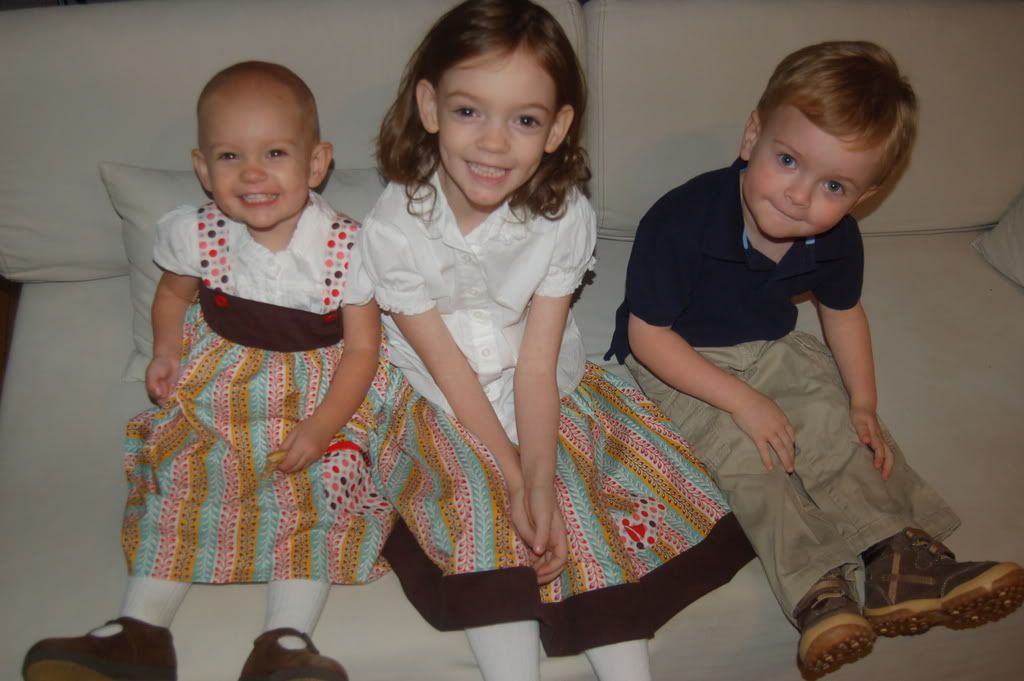 I made the Maressa a jumper dress with a little pocket detail. Kalla got a simple skirt.
And a little bird above the brown cord hem.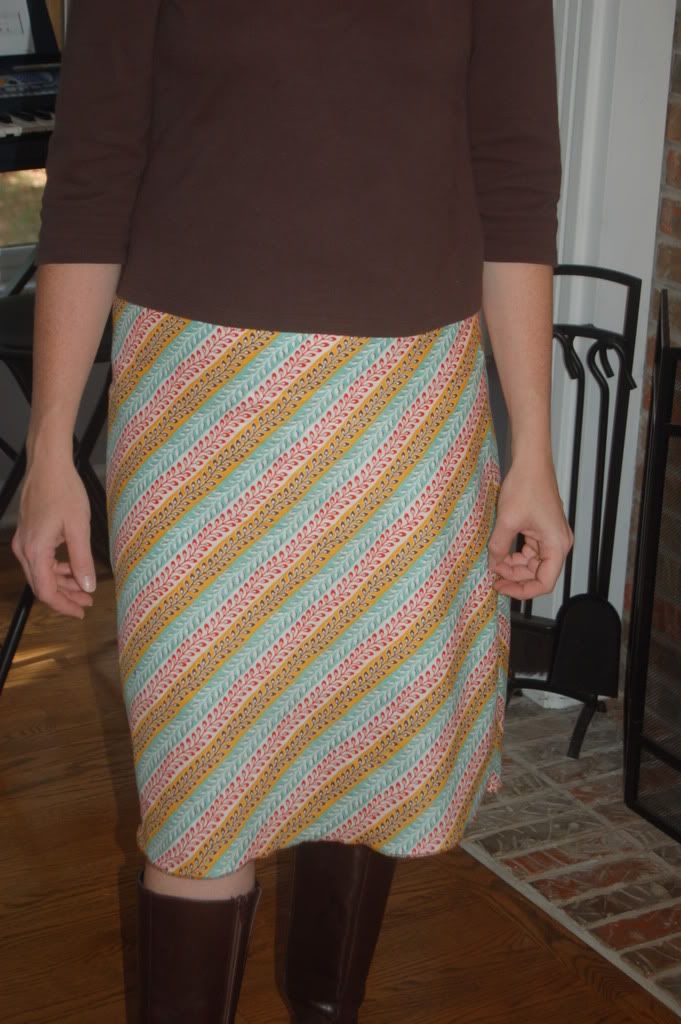 And for me a skirt. I used these
simple instructions
sort of. I used an A-line skirt I already owned as a pattern. I simply laid it on my fabric on the bias and cut around leaving extra for seam allowance and since my existing skirt has a zipper, I cut straight up to the waist from the hips. I did not use FOE as suggested as I'm not a big fan of it on the waist. I did do a rolled edge hem stretching the fabric slightly to give it the tiniest wave. I like it and wore it, but if I did it again I give it more flare at the knees. Plus this isn't the best picture. :)
This week I'm working on harvesty type outfits for the girls for pumpkin patch wearing through to Thanksgiving and making a Halloween costume for my niece. She is going as
Princess Peach
. Then I need to make Kalla a great Strawberry Shortcake costume. I thought about buying one of the cheap ones, but can't bring myself to do it. I hate making hats though, but the dress should be pretty simple...red peasant dress with white apron. So of course littlest miss has to be Apple Dumpling. ;)