This is by far my favorite thing to give and I'm told received at baby showers. The big
hoodie
towel. I've used these for all my kids and still do, though Z at almost 7 1/2 years is kinda too big for them since they were made for toddlers. I may make him a super big one one day as he likes to be very well covered when he gets out of the bath.
I made these for my shop, but if you want to make your own, check out my tutorial on the right side column.
And check out these cutie pie models: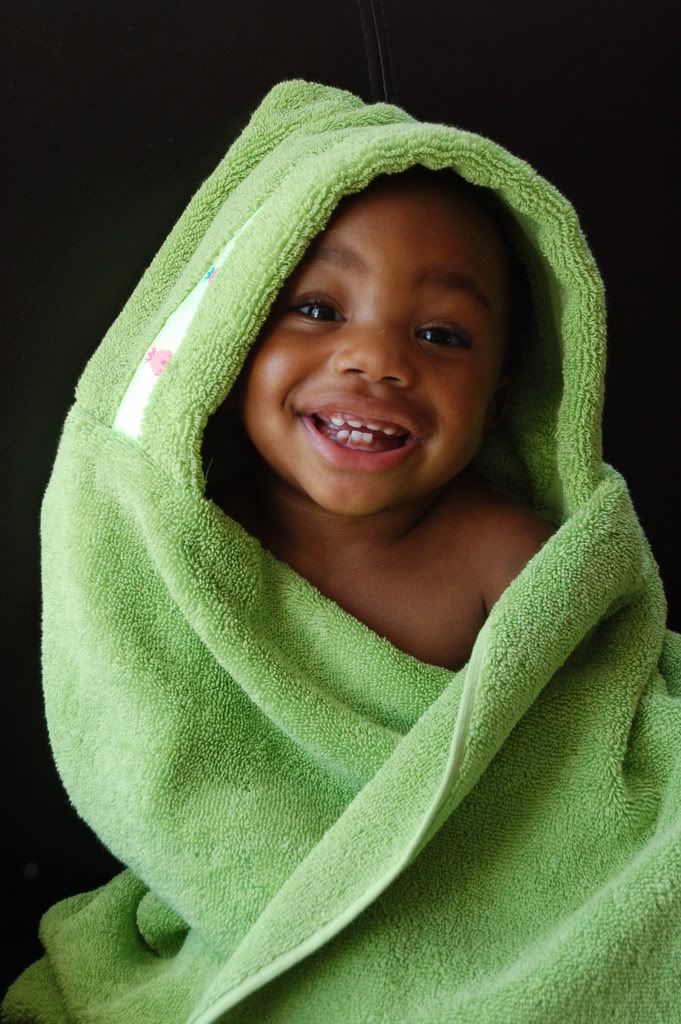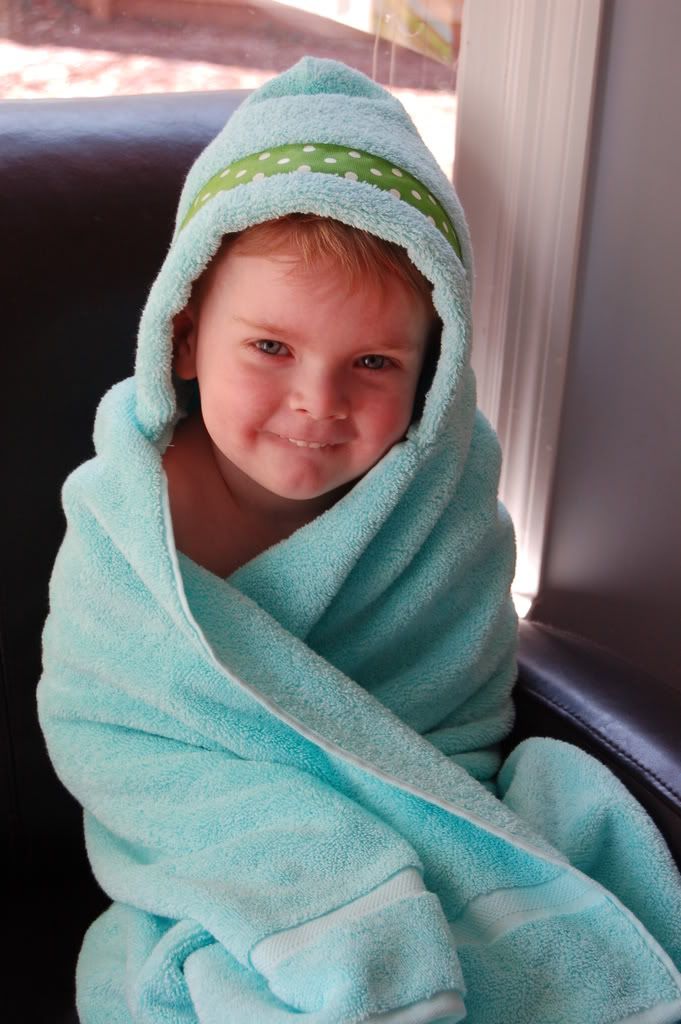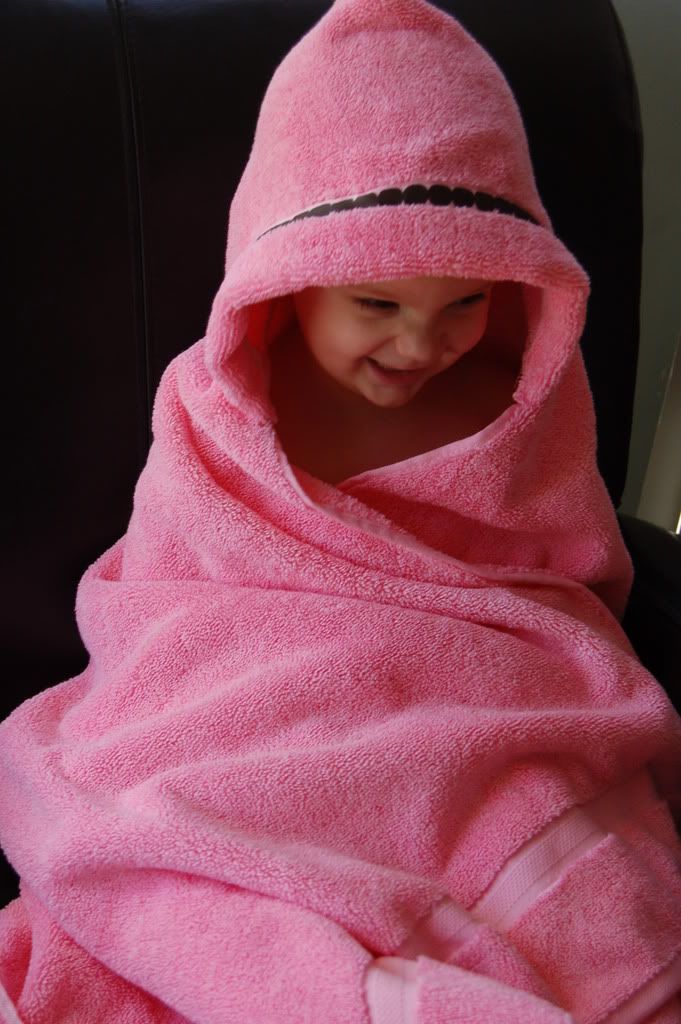 The little girl in the green towel is my girlfriend's 16 month old. Isn't she sweet??