Even
stuffies
need some
bling
sometimes! This was a fun project for my kids that they could do all by themselves.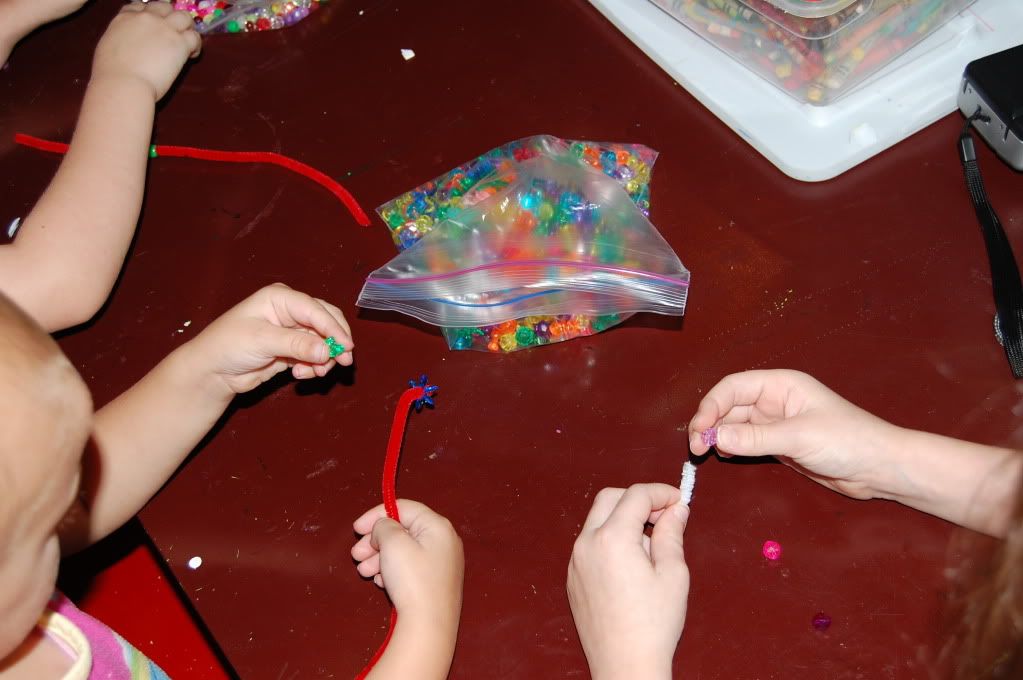 All that is needed is some plastic craft beads and pipe cleaners. They simply threaded beads to their liking on the pipe cleaner and then we put it on the necks of their
stuffies
and twisted the ends together.