This past weekend at the end of our fall break, we went to visit some dear friends of ours in Atlanta. Like us they have 4 small children, so that was 8 kids 8 years and under, under one roof for a long weekend. So Saturday afternoon, me and my girlfriend left the dads with nap duty to
escape
do important errand running and made a trip to Ikea too. Mmmmmm! I've never been, but I drool their site often. I just knew I HAD to go while in Atlanta. It was all I imagined and more! Did you know you can drop your kids off in this big playroom for free babysitting while you shop?!? Hard for me to imagine actually doing that seeing how over protective I can be, but STILL...how cool is it that they have that option? I didn't really have much funds to spend, but I managed to wear out my friend in this huge endless eye candy of a store. And I did make out with a small stash.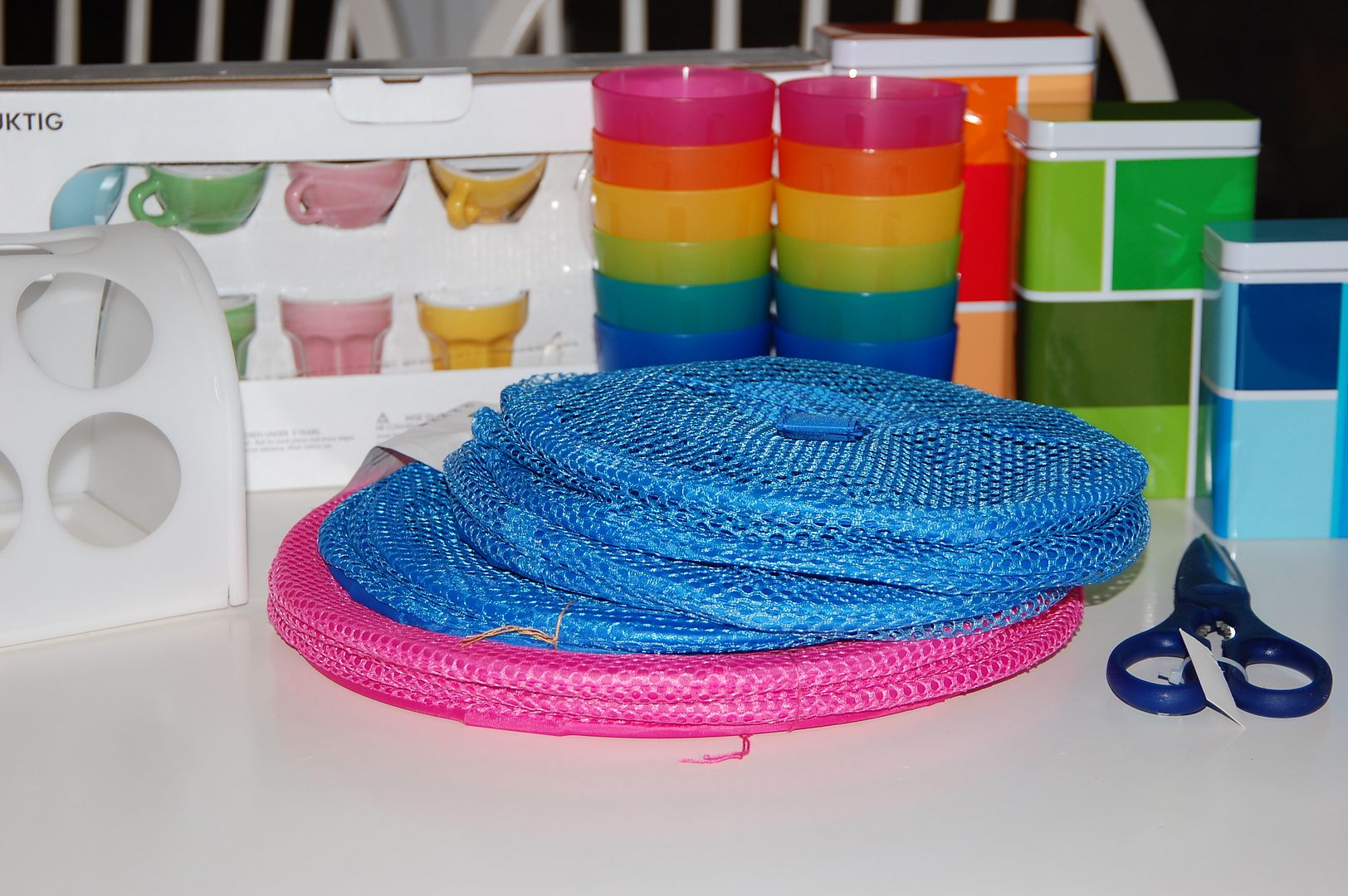 One of the things I love about Ikea is that they are in the 'Three F's' category. Frugal, functional and FUN! And of course lots and lots of color of which I am so fond of. This whole pile above, cost me all of $30.
Porcelain dish playset (a future bday gift for a friend's kid), kitchen shears (I needed new ones), plastic sack organizer (see photo below)--was thinking of making one, but hey for $1.99 I decided this would work fab--, colorful nesting tins that match my kitchen, kids sized plastic cups that go with the snack plates and bowls that I received as gifts already from Ikea and these
hanging organizers
for the kids growing webkinz collection to give to them for Christmas.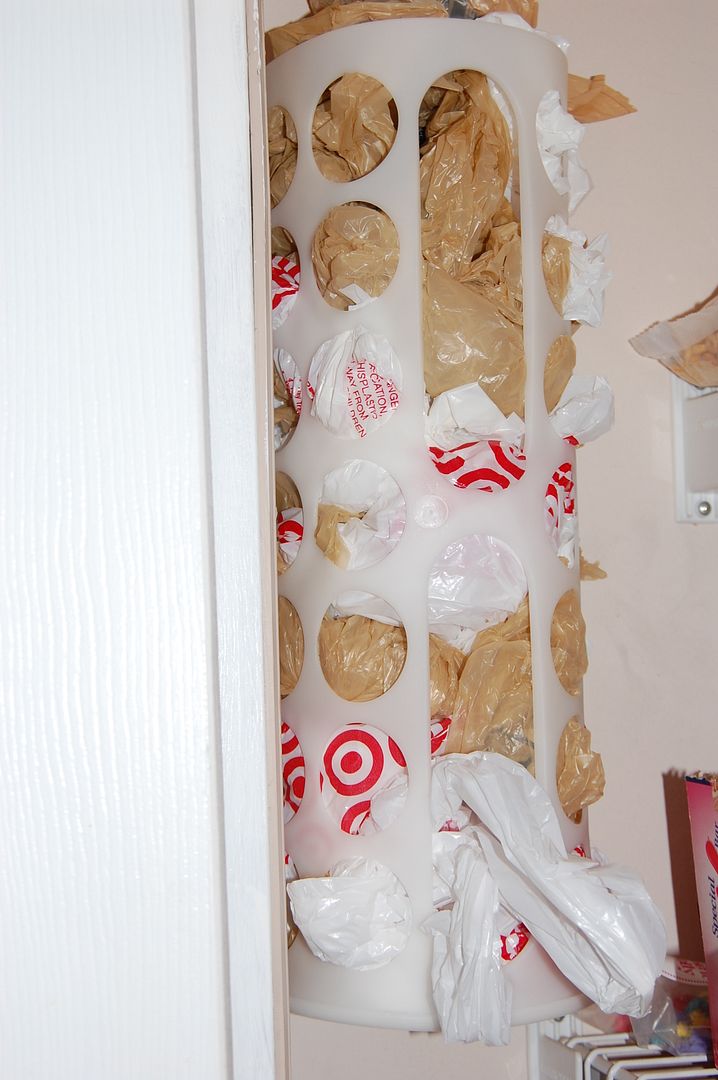 Here's the cool sack organizer...I truely hope to one day make some reusable grocery sacks, but for now we use these babies for those dirty diapers that have to be immediately evacuated from the house. ;) My pantry is thanking me for this thing.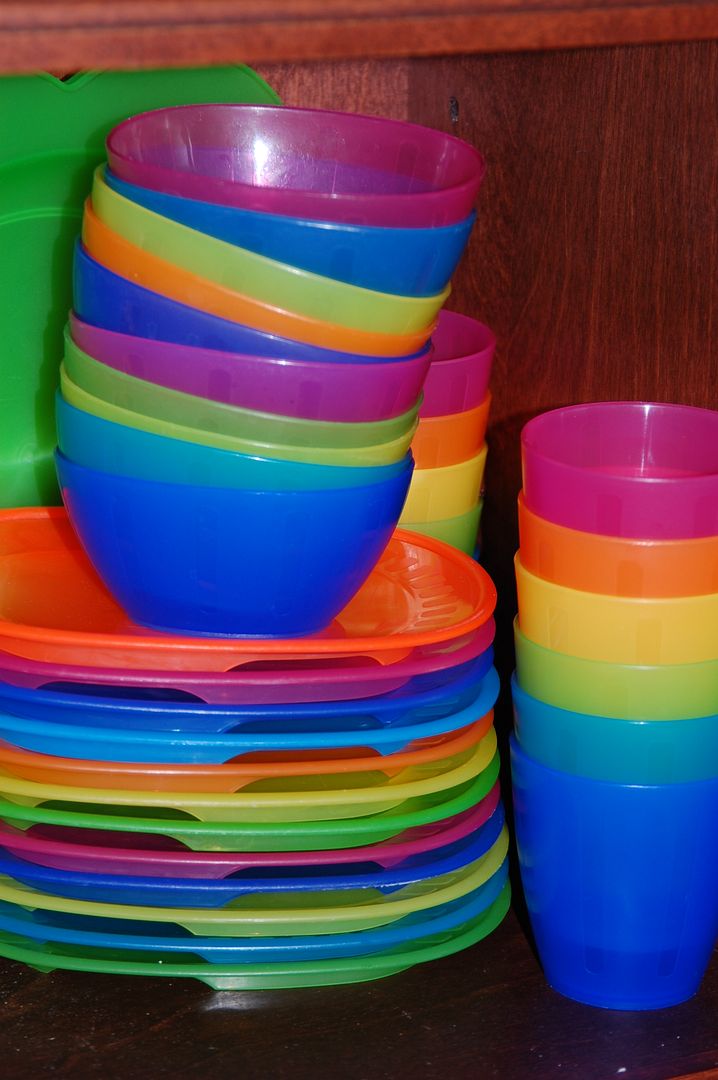 Here is my now complete kids snack collection. I have enough to use them for
cutsie toddler parties
too....already planning that one in Feb....yes I'm sick I know. Gonna live out the
If You Give a Cat a Cupcake idea
I'm thinking. Anyway, can't tell you how much we use the plates and bowls on a daily basis and just love them. If you go to Ikea you must pick some up...each piece is bundled in 6's for a whole $1.99.
Now I'm hoping to plan a girl's weekend to Ikea, I mean Atlanta next year...need to just find a pick up truck to borrow! ;)
**Dont' forget!
Giveaway
ends Friday morning!**