Hey guys! We're in the middle of spring break here...though spring hasn't showed up yet. Took the kids up to Chattanooga (my birth city) to the aquarium yesterday as a mini field trip. We had a great time and the penguins I think we the unanimous favorite. The rest of the week we're going to play and I've got a few projects, home and craft, on my to do list. Friday, husband will take the day off and the weather is supposed to be real nice so we'll be picnic-ing and park playing. So I won't be around here this week. But to keep you busy I am having a little giveaway. :)
***Contest is now closed**************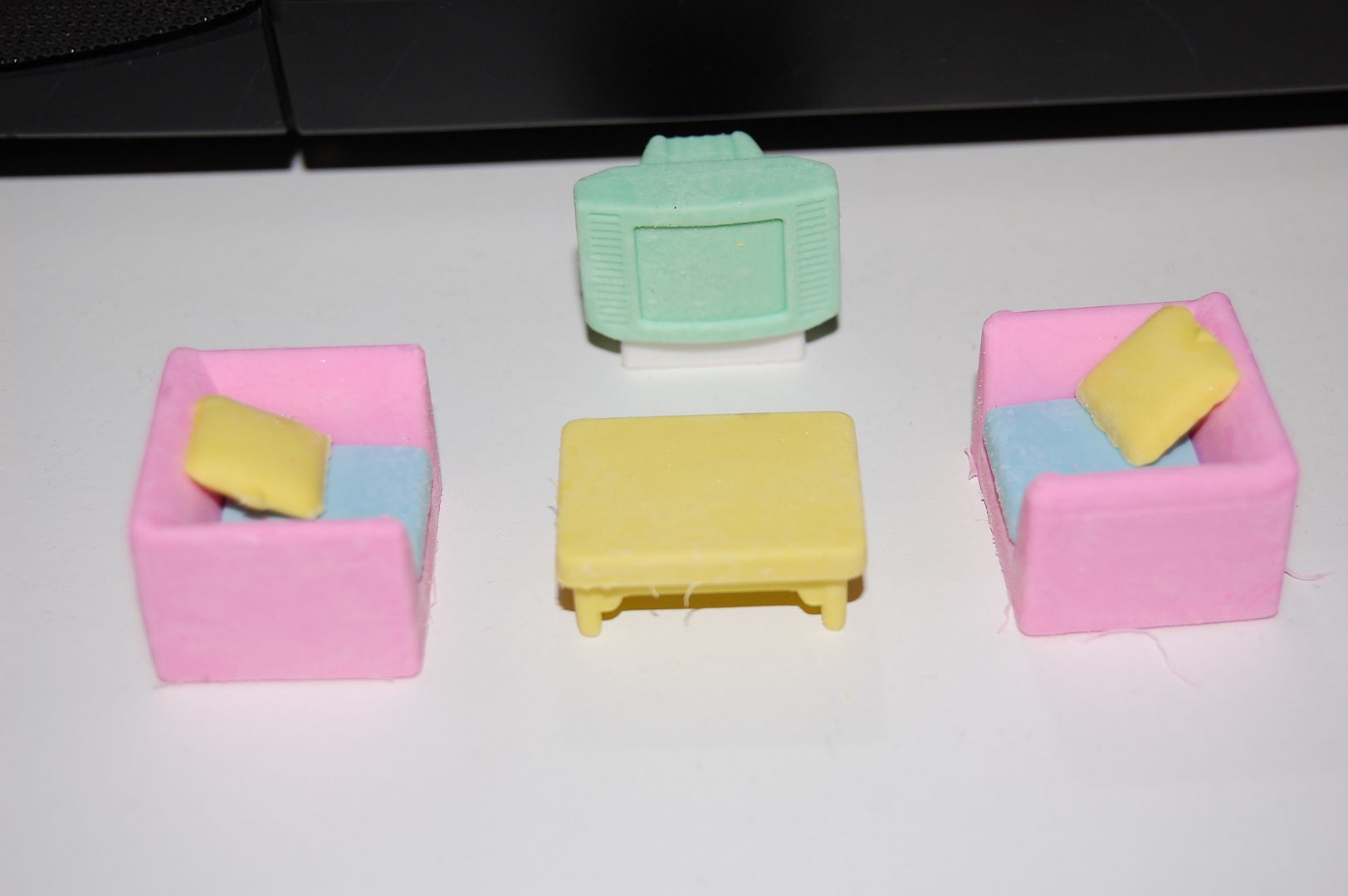 The other day I found these adorable tiny collectible erasers called Crazerasers. I thought they were just TOO CUTE! So of course I had to buy the whole collection (I have issues). Then I picked up a couple extra. Thought you guys might want some. :)
I have TWO sets to giveaway: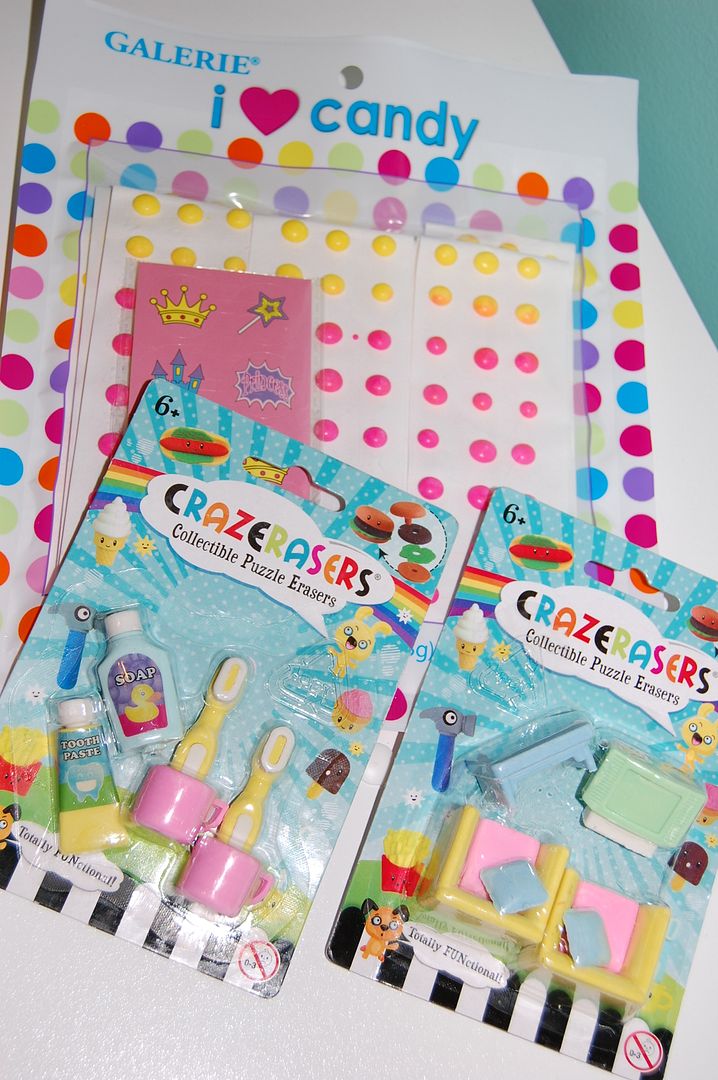 This chair set and toothbrush set, along with those vintage type button candies.
And a two fast food sets and some blue button candies.
To enter just leave a comment. Feel free to share your spring break plans. Giveaway open to US residents only. One entry per person. I will pick TWO winners with a random generator on Friday morning.
Have a great week!!