My favorite party of the year. This is my 3rd year hosting a girl's night holiday party. The first was a cookie exchange. It's now morphed into just a food and crafts deal. Kids are a little jealous they aren't invited. For them it's a McD's picnic with dad in my bedroom and a holiday special on tv. ;)
This year I was either not as organized or a litte too ambitious or some of both. I was not ready at party time, didn't have stuff done that I wanted and didn't get many pictures. But that's ok. I have great friends and the first comers jumped right in to help chop veggies and whatnot. Plus we are quite casual and everyone just goes with the flow. Lots of chatter, laughter, eating and crafting.
and mini snowball cupcakes, mini
vanilla rolled cookies
, white choc dipped oreos with sprinkles, choc dipped strawberries, brownie bites with whipped cream and crushed peppermint candy and
homemade marshmallows
with choc and crushed peppermint (these were SO good!).
I really love serving bite sized desserts because if others are like me, you wanna try a little of everything!
Cokes in the bottle...the only way to go!
And a hot cocoa bar with peppermint sticks and mini homemade snowflake marshmallows.
Then there was crafting. Supplies to make fun gift tags....stamps, embellishments, pretty papers and big paper punches.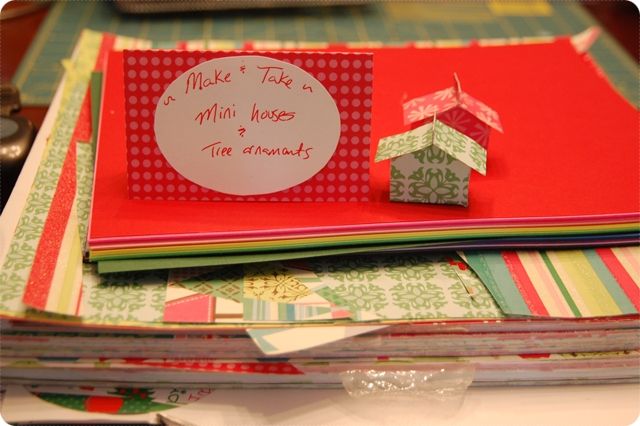 Also, mini paper houses and paper tree ornaments.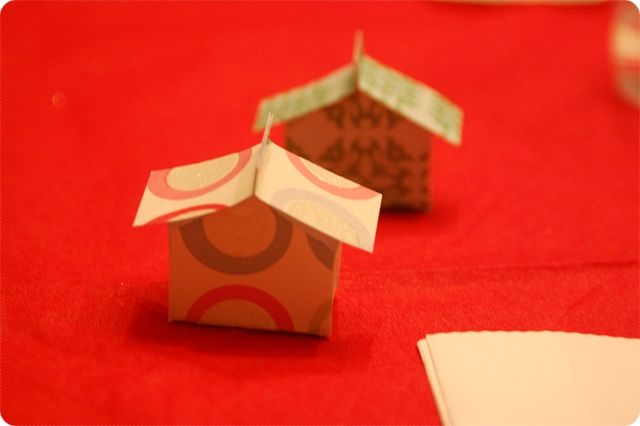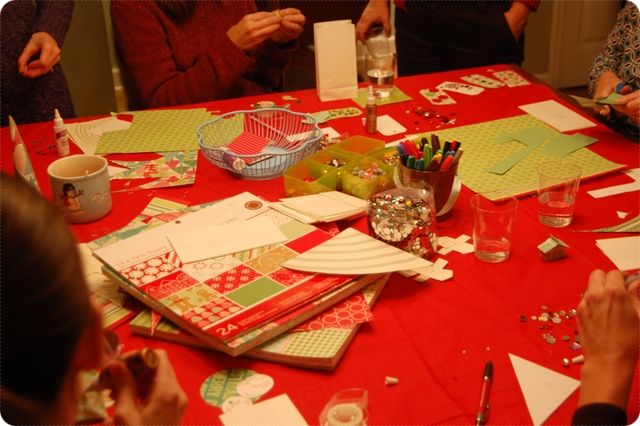 And we used Allsorts
felt tree pattern
to cut paper trees. Then glued on pretties and ribbon to hang.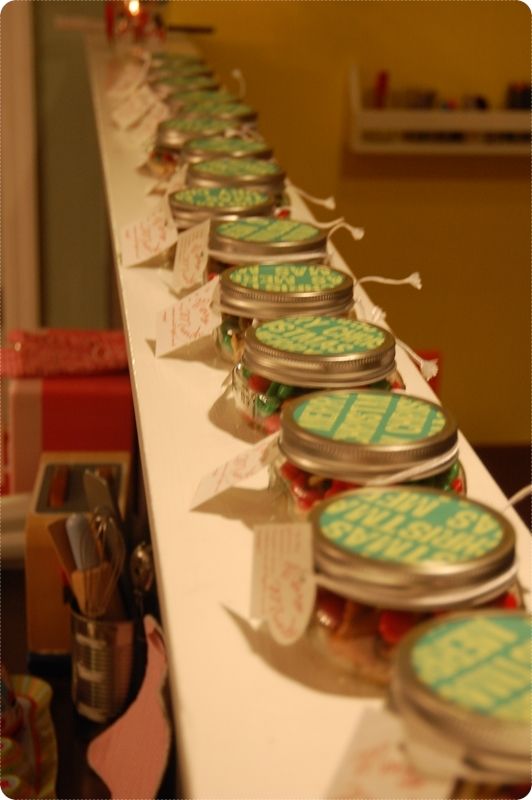 And lastly, the party favors. I put a little snack mix in some small jars...more on this in a few days as I'm using this as a base for some teacher's gifts. :)