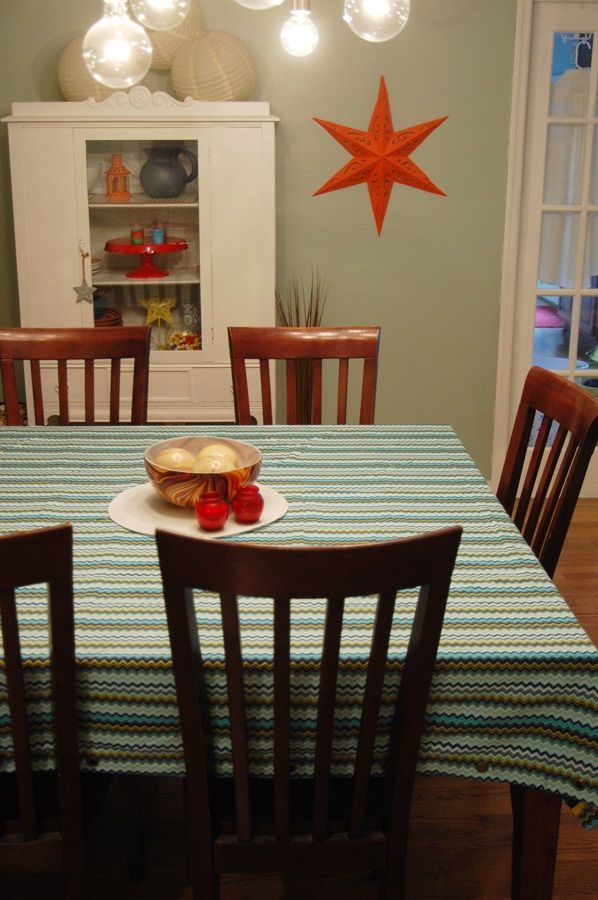 Ok so I wasn't waiting outside Target's doors on the launch day, but I did snag a few things the next day.
To be perfectly honest I didn't know this designer, nor am I really up on any.
I'm not a 'designer' kinda girl. I like what I like regardless of name.
I did see the commercials and did fall in love with the stuff upon first sight.
If you've been around here long enough you would know I love color and pattern.
I was mostly hoping to just look and touch everything. I was dissappointed that most all was gone.
Even here in Alabama.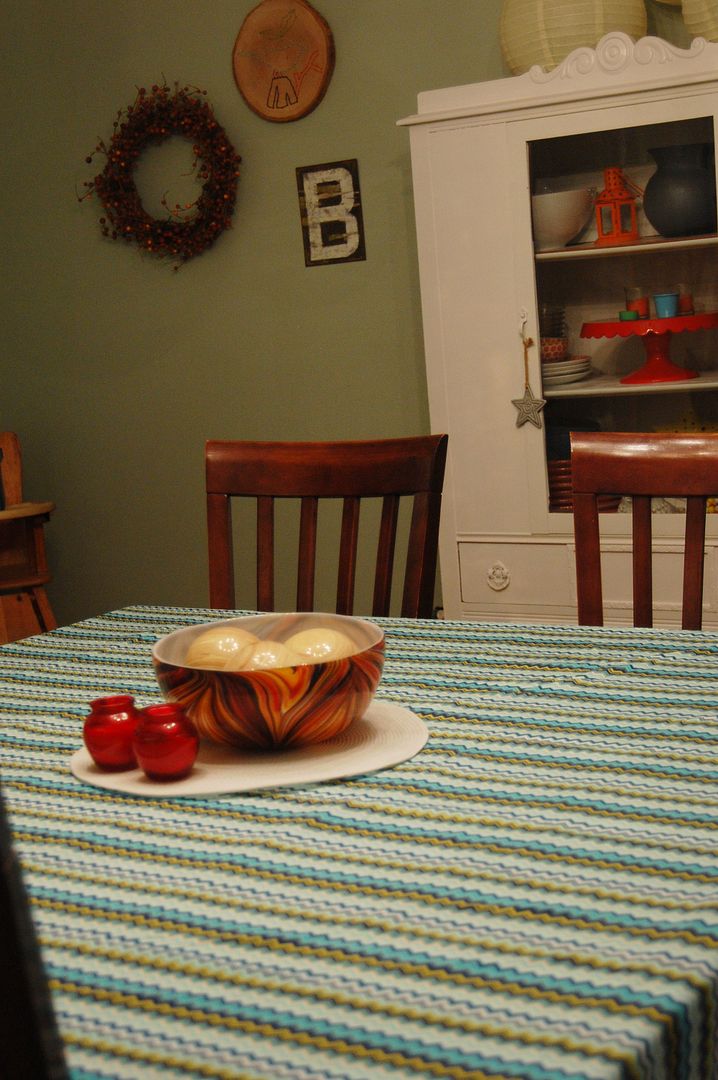 But I did get this shower curtain.
That's right it's a shower curtain in my dining room.
I bought it actually with the intentions of cutting it up for throw pillows and a tote.
But I really like it here for now. And the bowl. The colors fit perfectly in my eclectic dining room.
And do you know how hard it is to find a super cool table cloth for a large square table?
I've never showed you guys all of my dining room when it's not been decked out for a party.
I'm still working on a few spots, and I will post pictures eventually. :)