I think these are my favorite Christmas crafts yet.
Easy, cheap and involves glitter. :)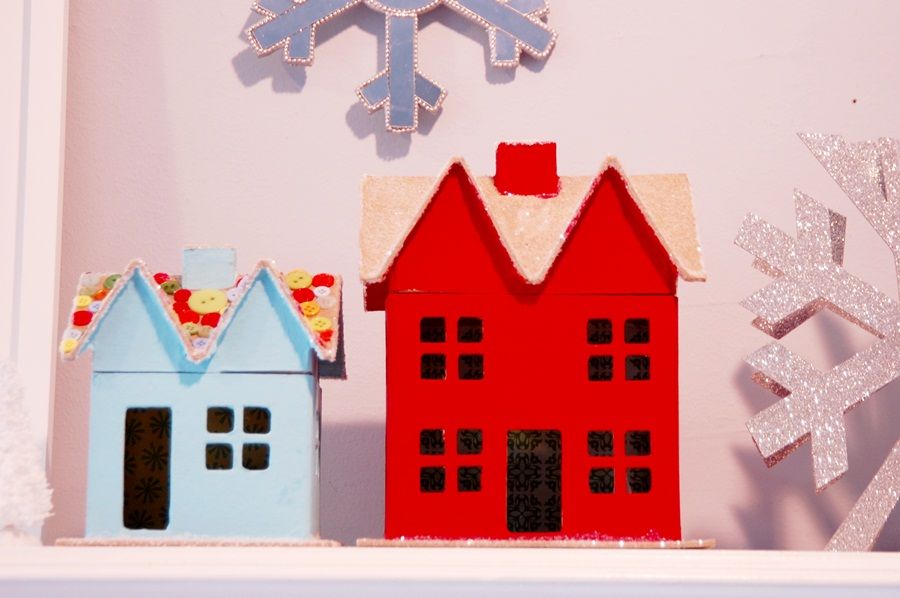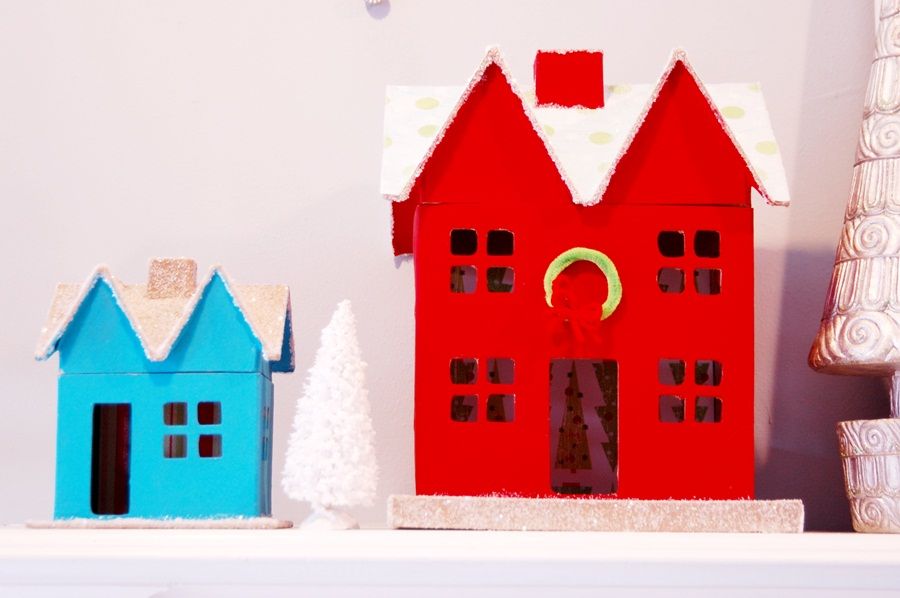 I kept my houses pretty simple.
You of course could bling them up a lot more.
Also, I like to put a battery operated votive inside and they make them have a nice glow.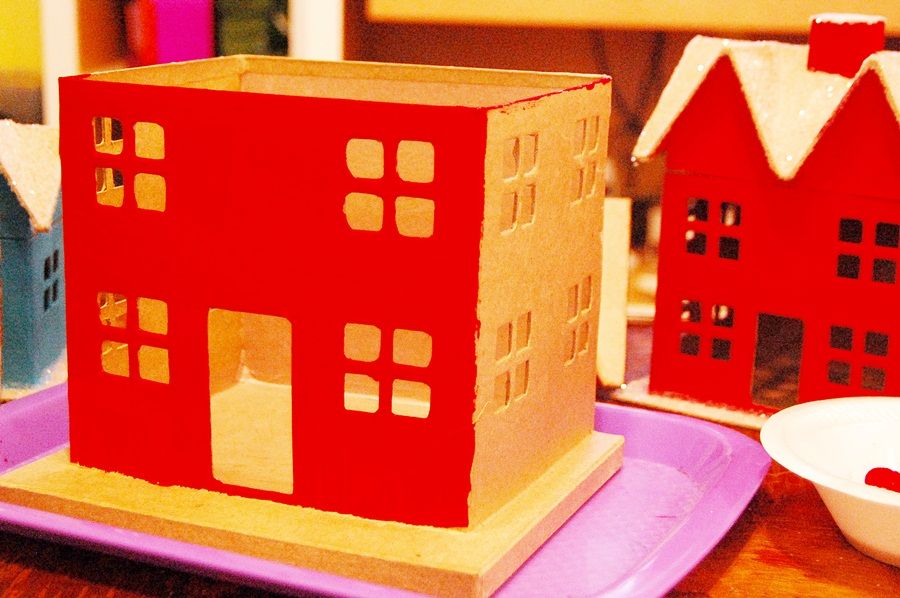 First I started with these paper mache houses I got at Hobby Lobby.
Super super cheap. I think the large was $5.99 maybe.
Find them in the regular paper mache aisle instead of the Christmas aisle.
I started by painting them with craft paints.
A couple I left plain on the roof.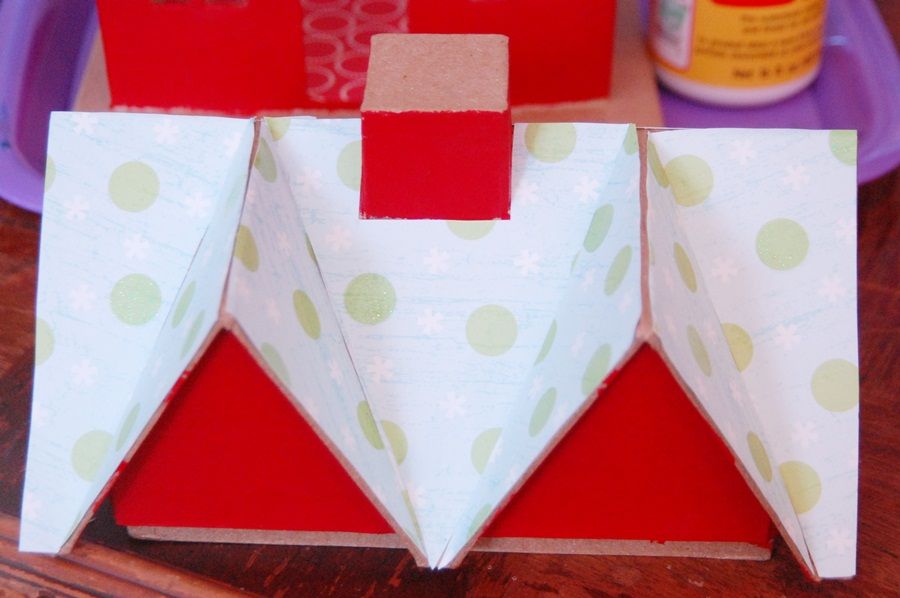 The large one, I glued down some scrap book paper.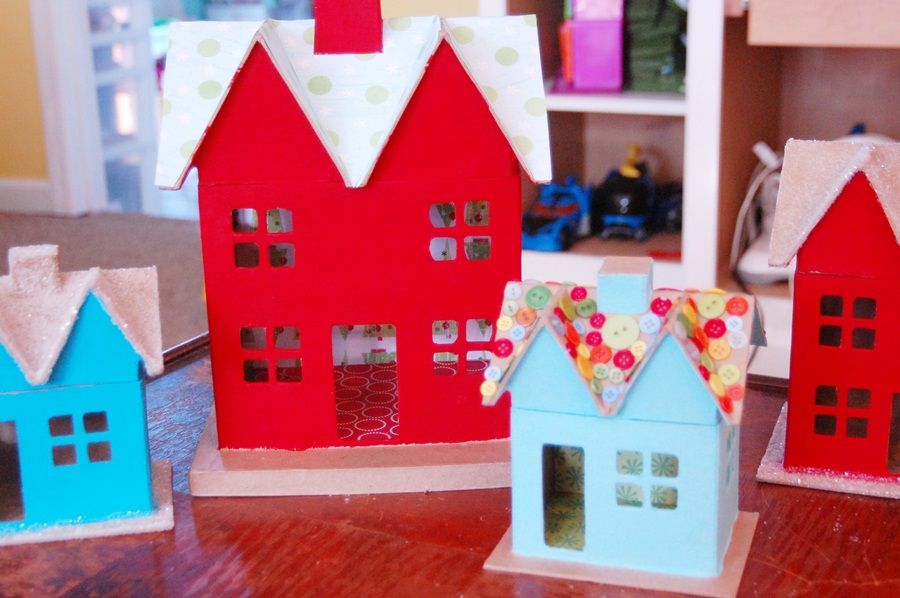 The smaller one I glued buttons on the roof.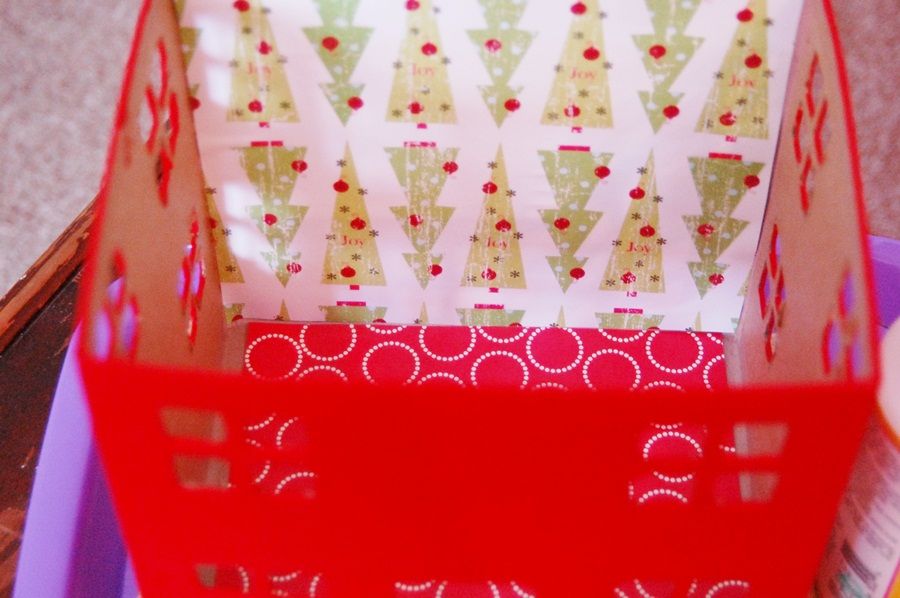 Then I also glued paper to the floors and back wall.
And finally the glitter.
For the plain roof houses I brushed on thick amounts of mod podge and glitter.
For the paper covered roof, I brushed the glue on all the edges and in the crevices of the roof where snow would likely stick.
For the button roof I did the same for the edges and top of the chimney.
For the largest house I also glued a little green wreath with a red yarn bow.
Added some white bottle brush trees (from Walmart) and a little snow bling.
Mantel done.
Subway art from last year.
Oh and kids when they saw mommy's craft.
Thinking I will get some small ones to let them decorate and put in their rooms. :)