It is officially fall, but you wouldn't know it by the temperature or looking much outside. It's still really green here. I had a hard time finding just this one yellow leaf. But I'm getting ready! I just finished decorating my 'fall' mantel. I went to Target this morning to find something tall for the right side and I was NOT going to pay $12.99 for *fake* branches when I had plenty of fallen ones in my yard!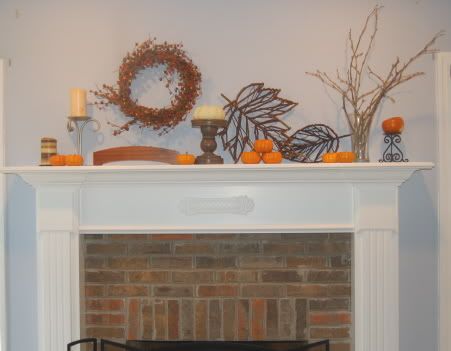 The aren't as nice and pretty as the dark brown ones at Target, but they add interest and height where needed. ;) Maybe I'll spray paint them.
I also got the ingredients for yummy pumpkin bread and instant chai tea I love to make this time of year. Look for posts this week with recipes for both!