This weekend was perfect weather! And we went up to a mountain. Here we have a couple in city limits...not big ones, but nice all the same.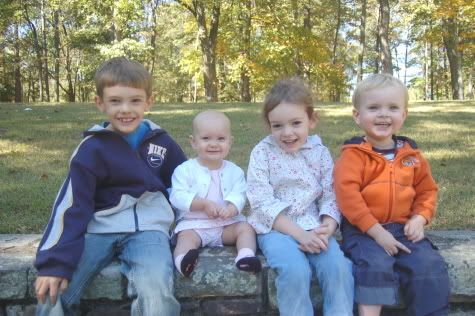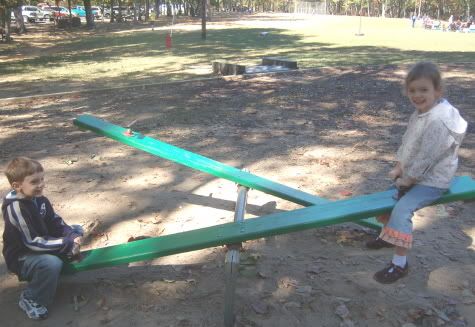 Monte Sano has a park, big field, lots of picnic areas, an amphitheater and lots of trails. We took a picnic Sat and played at the playground. The kids mostly loved Daddy playing 'gonna get you' on the slide. I have very fond memories of my dad doing the same thing when I was a kid. :)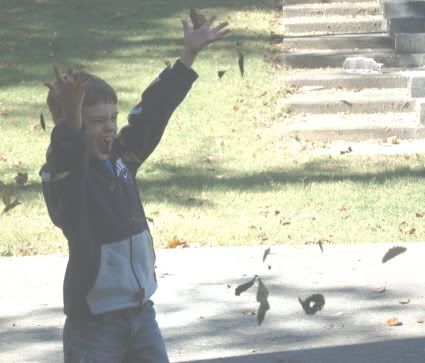 Here is Zachary playing in the amphitheater. We also went 'exploring' on the trails...not very far in as the ones we were near went alongside the very edge of the mountain. Next time we will find the kid/family friendly trail that is safer for the little ones. Zachary really LOVED exploring...that was his favorite part of the day.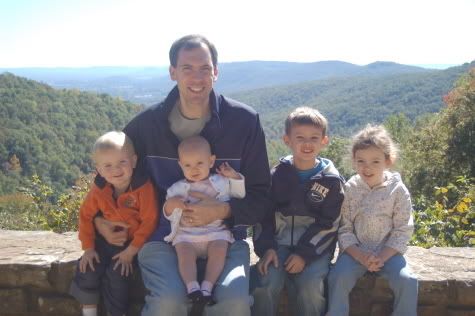 Here is Matt and kids at a beautiful overlook.
Then he went to take a pic of me and Maressa and the others decided they wanted in the pic too. :)
Here Kalla is on a trail....I just love what a quick, easy smile she has. Getting Z to smile for pics is nearly impossible....you have to just sneak up on him having fun like I did for the following picture. Usually he does an obnoxious 'cheeeeeeeeeeesssseee' smile or nothing. lol Guess that's just how it is with a 6 yr old boy.