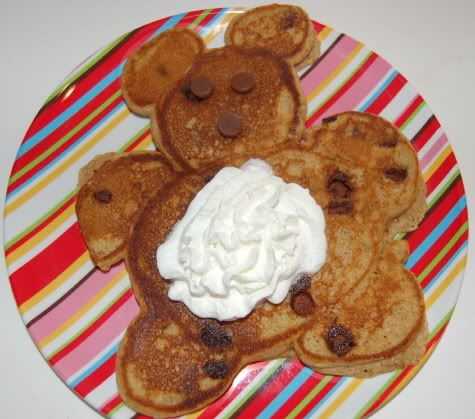 We had a nice three day weekend this past weekend. Z was out of school and Matt was off work. So for fun I made the kids these teddy bear pancakes. Complete with chocolate chips and whipped cream. Zachary and
Kalla
didn't like the whipped cream, course Micah asked for more after he licked his off. They weren't completely 'bad' pancakes as I found a mix at the store that was whole wheat with even wheat germ in it. Course they didn't notice past the chocolate chips. They mix is quite tasty actually as I made some pineapple pancakes for me this morning (the kids are anti-pineapple).
Anyway, after our scrumptious family breakfast, we looked for something fun to do (indoors!). Most places were closed. However The Jump Zone (one of those bouncy party places) were open special for open play. We took the kids and they
bounced
and slid their hearts out for over 2 hours. Maressa even loved sliding down the huge bouncy slide with me.
Fun fun day. :)
More fun for Zachary and Matt as they head to a nearby tiny ski place on Friday. Matt is taking the day off to take him. It will be Zachary's first time and he's very excited. I'm afraid Z is going to be 'fun-ed' out by next week as then on Sat is his basketball game then a friend's bday party and another bday party to go to on Sun....at the Jump Zone of course!