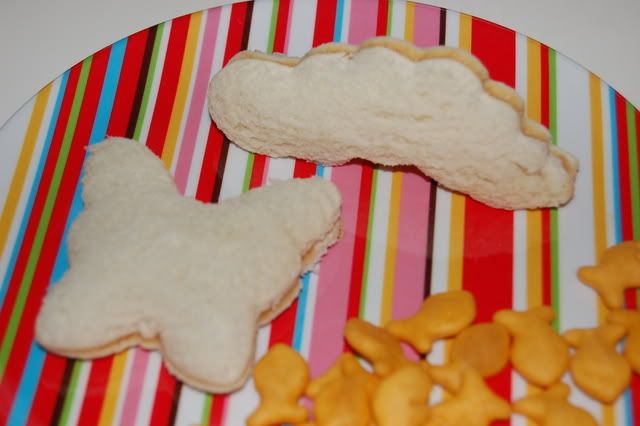 Though it doesn't feel like spring outside today, we still are having spring thoughts. Since my kids are anti-crust these days, I just go ahead and cut their sandwiches with cookie cutters.
Kalla
got a butterfly and caterpillar out of one
pbutter
sandwich and Micah got 2 caterpillars. Gotta love having an extensive cookie cutter selection. ;)
Today's post is brought to you by the letter 'C'.