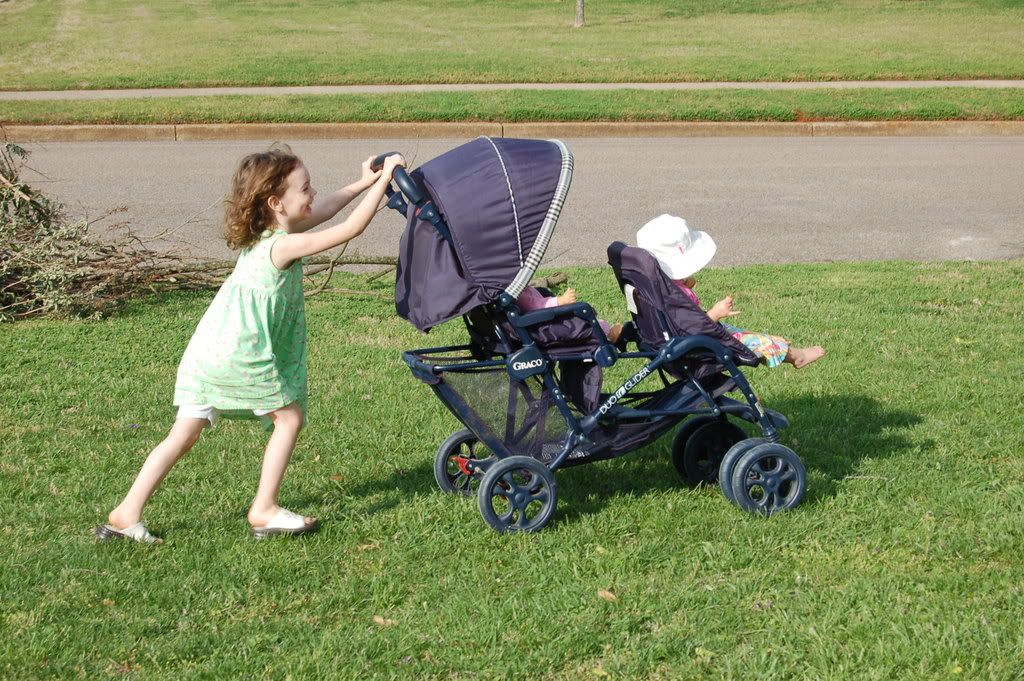 Kalla
pretending to be mommy. In the back seat, her baby doll (known as Maressa Too) and front seat is the 'real' Maressa. She was even pushing her heavy little brother too at one point. However she has declared she does NOT want to be a mommy when she grows up as "they do too much work in the kitchen." She has also informed me that she will not have any birthdays after she turns 6 (she is now 4). I asked her does she not want to have any more birthday presents and birthday cake after that? Her answer was "I'll just eat cake at other kids parties." And furthermore, she said "I want to just stay little and go to kindergarten and just play all day with my ponies and Littlest Pet shop."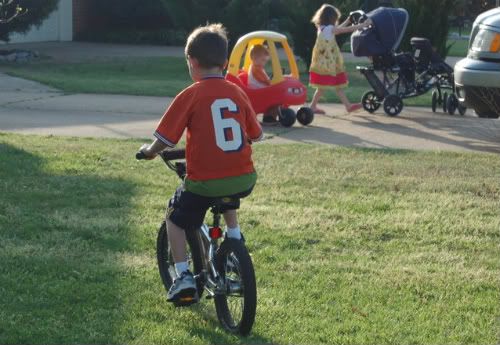 Zachary has finally learned to ride his bike without training wheels (better late than never....he's never been the bravest kid).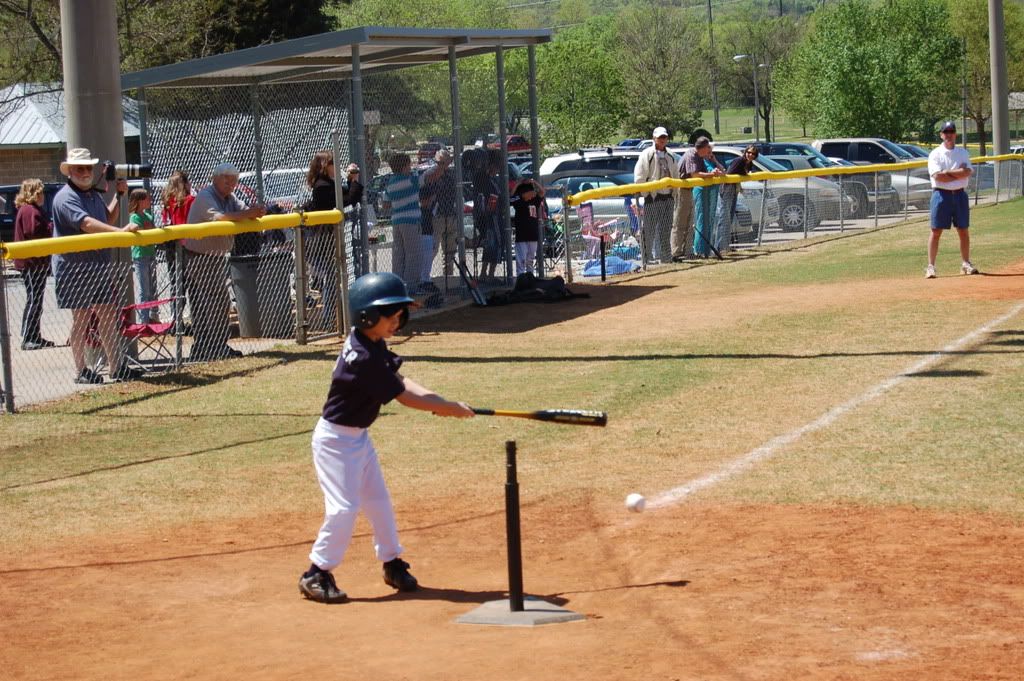 And Zachary's now in Little League. This is his first year and he seems to like it.
Going to games has been fun for all of us.
As for the other two, Micah can't wait to start school (preschool) in the fall and insists on doing everything himself...opening and closing doors, climbing in and out of the SUV, and most importantly for some reason to be the one to turn off the tv.
Maressa is finally walking, though not terribly steady yet. She's wearing out the wheels on the push walker though. :)