Today my baby boy turned 3. We celebrated this event last night with a big party. Unfortunately, I had it all planned for the backyard. Sandboxes, bouncy, ball pit, misc riding toys on the back patio. Tables with cute table cloths.....all made nice outside. Then came the torrential rainfall. UGH! So the 40 people over (24 of them 7 years and younger!) were in my house. It did stop long enough to get the kids out for a 'hay ride' in the little red wagon pulled by Zachary's Jeep. So it was an interesting night. I still need to clean the mysterious sticky spot on my living room floor. It's lucky that is all was left with so many little ones eating on my floor!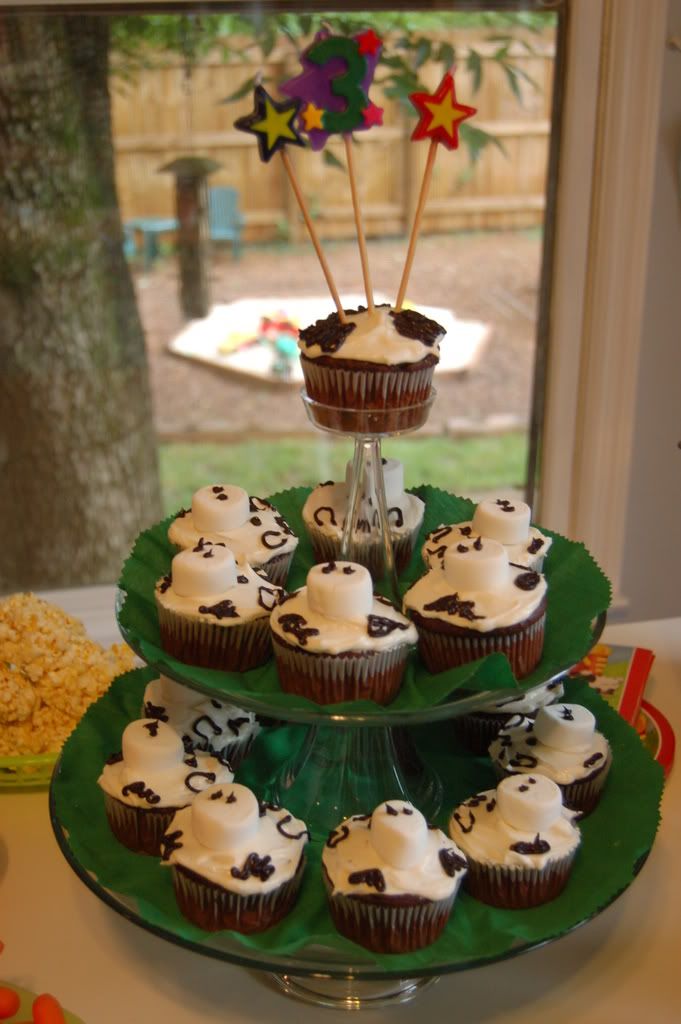 Anyway, here are some pics of the details. We had a farm themed party mostly centered around one of Micah's fav animals...cows! Here are the cow cupcakes...boxed devil's food cake with homemade buttercream frosting and marshmallow noses. Not a great pic angle to see the actual cow faces, but maybe you get the idea.
Party favors...the tiny barn sets for the other 3 yr olds, bobble headed animals for the older kids and board books for the littlest attendants.
**11/15/10 Edited to add: The barn favors were bought at Target dollar spot. I have seen them carry them or something similar again in the spring time.**
The menu was pig n blankets on a stick, apple slices and grapes, veggies n dip, goldfish, tiny boxes of raisins, Moo cow cheese slices and homemade
popcorn balls
made into (sort of) shapes of corn cobs.
The pig n blankets were super easy and easy for a bunch of 3 year olds to handle being on stick (not to mention Micah's fav way to eat dogs). I simply stuck the hot dogs on popsicle sticks and wrapped them in pillsbury breadstick in a can dough. They were a hit with everyone.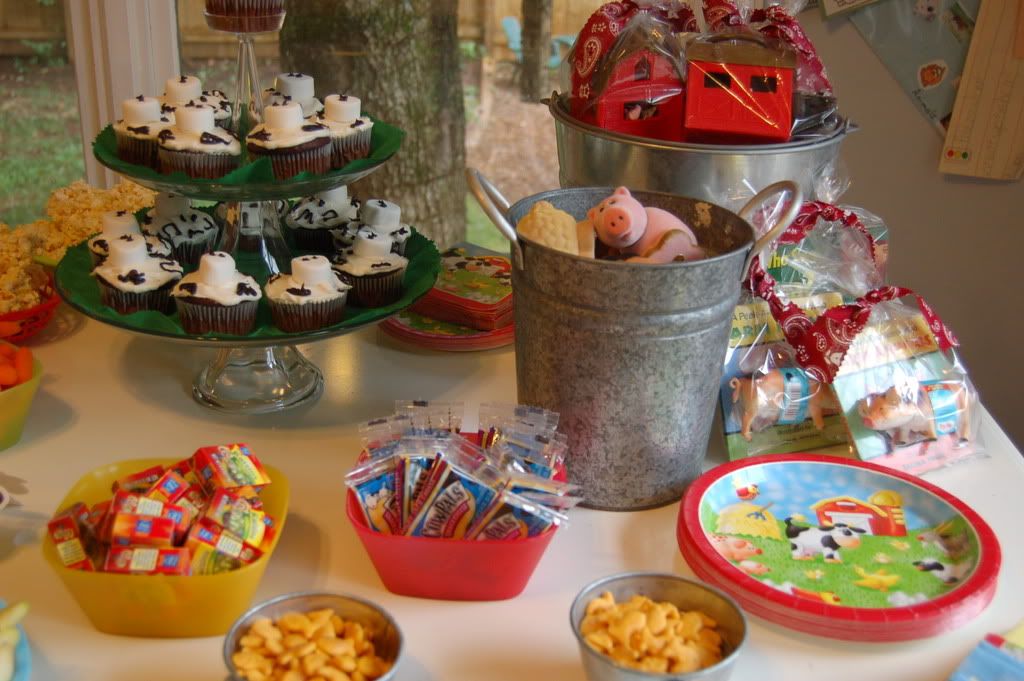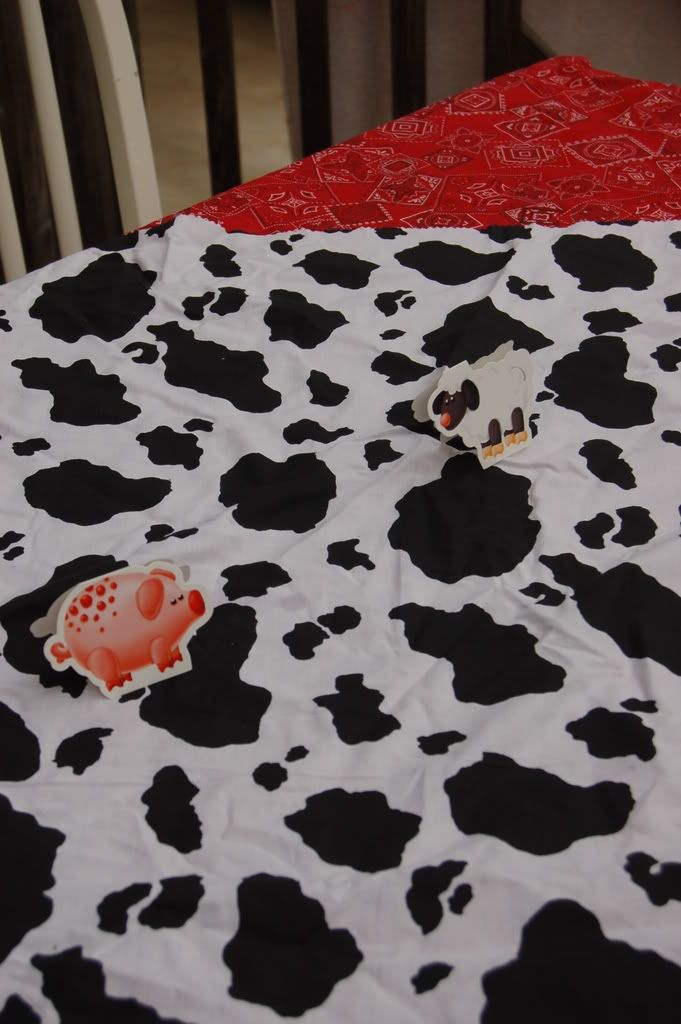 Here are my tablecloths between the rainfall. Little damp and wrinkled from being pulled inside and then back out again. It stopped raining long enough to start eating outside (where there were tables to eat at, once dried off), then it started to raining again half way into eating and everyone brought their plate in to finish eating sitting on the floor...lol
All in all, Micah still had a blast. Hot dogs, cupcakes, presents and friends...what more does one need? ;)