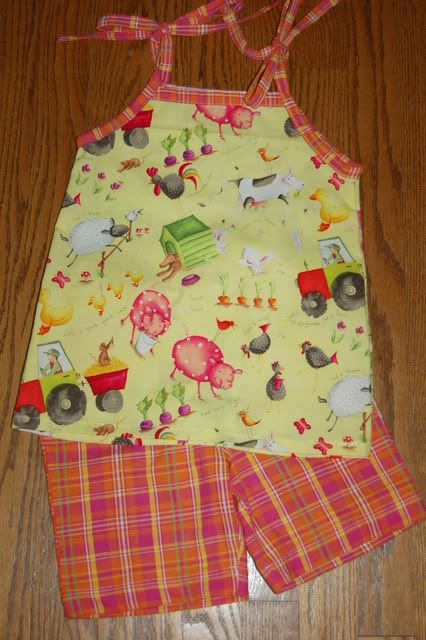 With my party themes. I have this mad tendency to make coordinating theme outfits for the kids. I made Micah's
cow shirt
and just finished up these farm sets for the girls. I did already have the plaid shorts made up for
Kalla
still in my sewing room. When I went to make up the farm shirt and was looking for a coordinating fabric, I decided that that would work well enough and coordinate it into the shirt and I wouldn't have to make bottoms to match.
Then I whipped up these bloomers for Maressa and added applique to a hand me down tank already in her closet. :)
Now Z has asked where his farm shirt is. So I'm looking for a cool farm
clipart
to iron on to a tee for him. They are so spoiled........