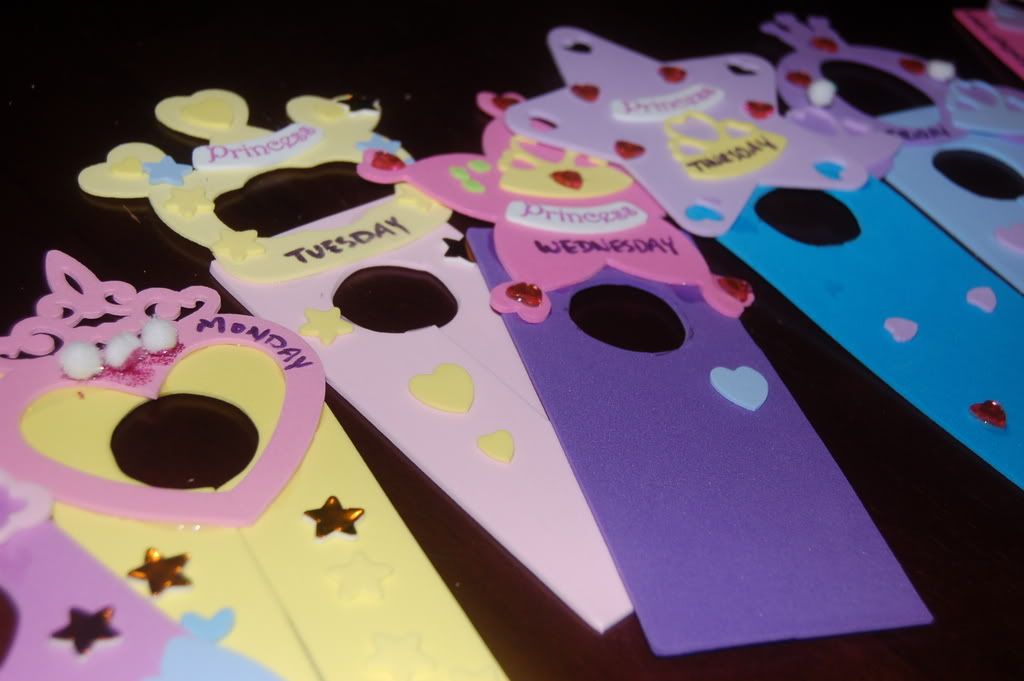 I'm sure I'm not alone with the daily clothing battles with my 5 year old daughter (least I hope!) So now that she's in school I'm the anal mom who wants her to match and perhaps a bow or 2. :) So not having the time to fool with clothing battles in the morning, I came up with a strategy. We are going to pick out clothes for the whole week on Sundays. I will pick [cute] outfits and accessories out and she gets to choose which day she wants to wear them. So to organize our efforts we made little clothing dividers for her closet for each day of the week. Simply made out of foam sheets and leftover princess craft from her 4th birthday party.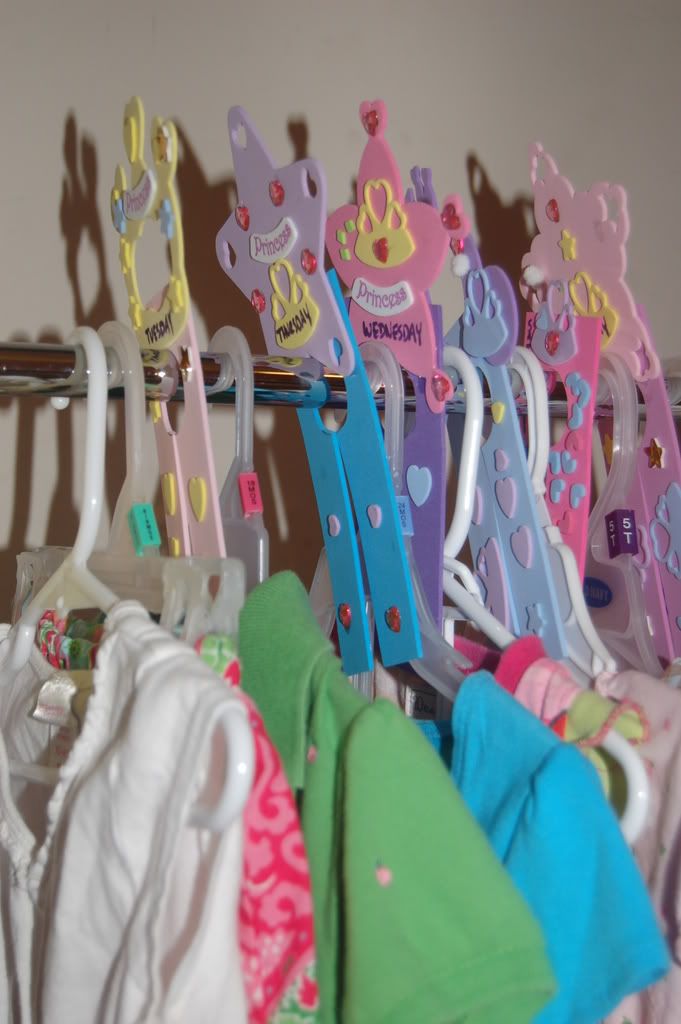 One note if you make these, be careful to not make them top heavy. ;)
Still working on the sewing room. Hope to have some sneak peeks soon!