It's almost that time! My oldest will be another year older in less than 2 weeks! This year we are doing a Lego theme!
I made these custom invitations myself. First I took a large flat green Lego piece and color copied it onto white card stock. Cut that out around the edges. I made the center part on the computer using a publisher program. I swiped the logo of the internet and found this site that you can build yourself into a Lego character (not all the parts are too wholesome, so I would NOT advise letting your child play on there).
**Edited 9/23/09 I just checked to see if the above link still worked and it's changed and they have made a 'kid safe' version now. Here is the link to that.
Anyway, I made a Zachary type one with balloons and copied and pasted it into my document. Thought it turned out pretty cute!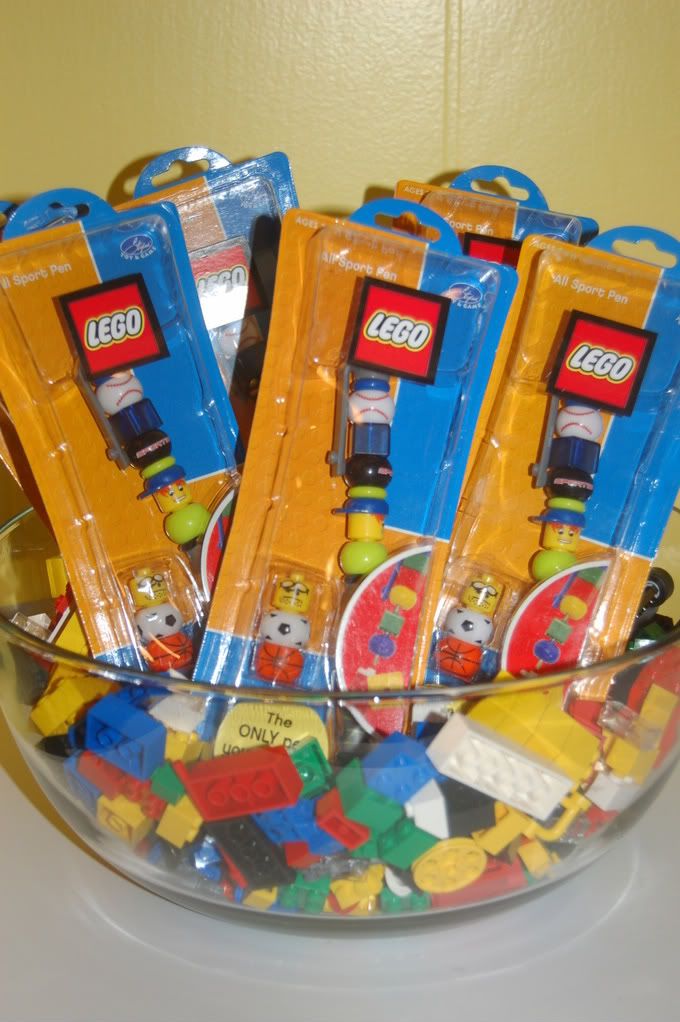 Here are some cute party favors I found on eBay. These cool pens and some Lego shaped fruit snacks found at the grocery store.

And I found these wonderful 3-D cupcake toothpicks on eBay as well. I didn't feel like hassling with making a Lego shaped cake and the birthday boy has requested a tower of rice krispie treats and push pops anyway. I'll use these to decorate the rice krispie treats.

I found more great ideas here. We will have a timed tallest tower building contest and a make your own design contest where they will also take home their creation as part of the party favors. I got a bunch of misc used bulk Legos on eBay as well for this part.

Will have bunch more pictures in a couple of weeks!
*edited to add: you can see pictures of the actual party
here
.