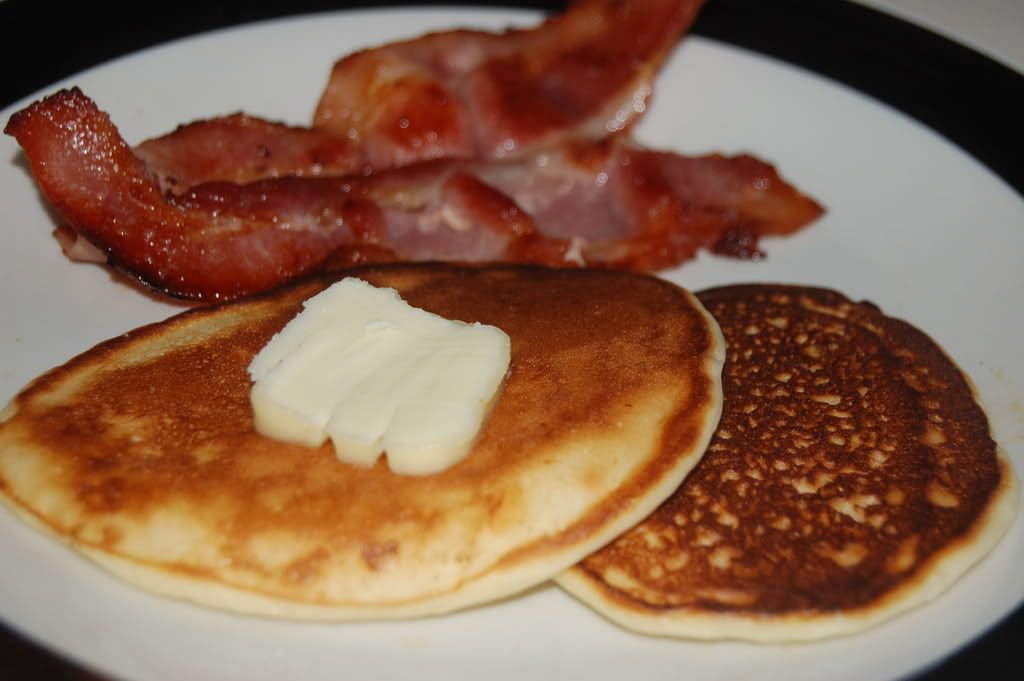 For those who accidentally buy a Sam's size sour cream tub mistaking it for cottage cheese. Hubby is a big cottage cheese and fruit eater. We don't use a whole lot of sour cream in daily use. So I found I could use it up with some baking.
My friend gave me a simple recipe for
pancakes
that used sour cream. They are really good. They have a little twang to them that goes well with sweet syrup. Here's the recipe:
Omelet

Pancakes
1 C
Krusteaz
Pancake Mix
1 C sour cream
1 egg
1/4 C water
Make as you would regular pancakes. The kids really liked these.
Here's a recipe I've had and used for some time. It is super easy, and super good. This cake is dense like poundcake and too rich for a traditional frosting. It goes really well with whipped topping, vanilla ice cream or thinned royal icing or
buttercream
icing glaze. I like to make them in mini loaves to give as gifts.
Chocolate Almond Cake
1 pkg devil's food cake mix
1 (3.9 oz) pkg instant choc pudding mix
2 C sour cream
1 C melted butter
5 eggs
1 tsp almond extract
2 C semi sw choc chips

Preheat oven 350F. Grease 10" bundt pan (or several loaf or mini loaf pans). In lg bowl stir cake mix and pudding mix. Make well in center and pour in sour cream, melted butter, eggs and almond extract. Beat on low til blended. Scrape bowl and beat 4 mins on med speed. Stir in choc chips and pour in pan. Bake 50-55 mins (make it shorter for smaller pans). Let cool in pan 10 mins.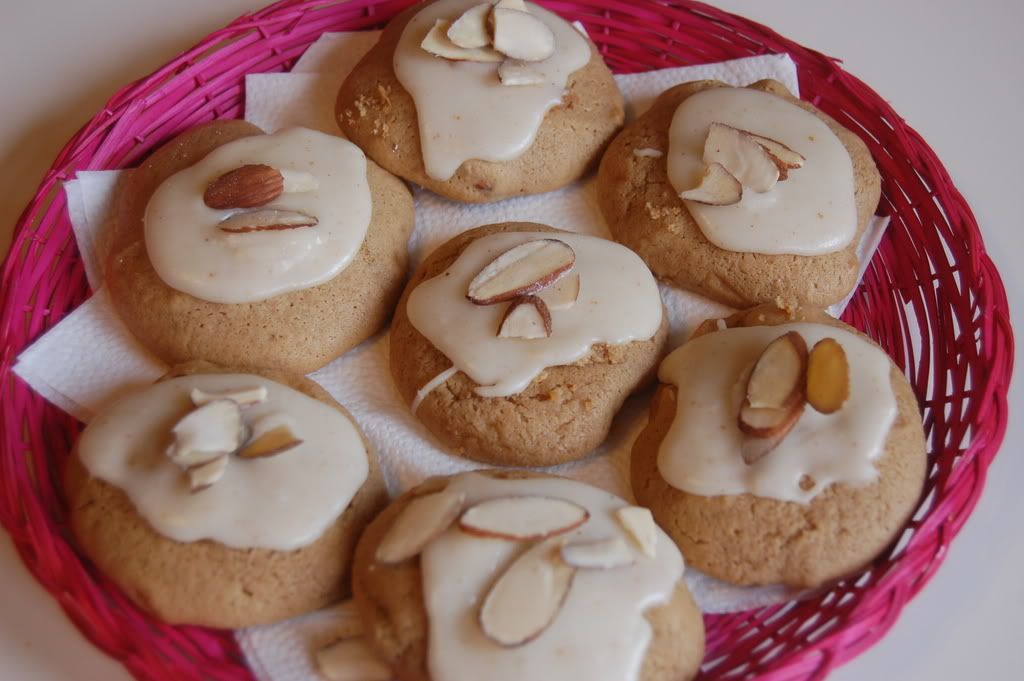 And last but not least are these super yummy
Frosted Butterscotch cookies
. I found the recipe in my cookie book, but apparently the recipe is on the web as well. It's the icing (browned butter icing) that makes these cookies butterscotch. The icing tasted just like butterscotch...you know the good kind, not the fake butterscotch pudding kind. Also in my version I substituted the walnuts for almonds in mine because I can't stand walnuts, but still wanted a crunch in this cookie.
YUM YUM!