I got this glorious pack of scrap paper at
Walmart
. It's the Martha
Stewart
brand. So since I don't scrap, I found lots of other things to do with it! First off is my holiday card holders. I took these 4x6 white dollar frames and framed my favorite pictures from the paper like the sweet little village scenes and gingerbread chain. Then I attached red ribbon to the back of the
frames
and hung them on the wall.
To hold the cards on, I used mini clothes pins and glued paper circles to the ends. Now when I receive new cards I just pin them on the ribbons. Simple simple.
Secondly I made this fun garland. SO (sew) easy to do! Just take your
round
hole punch and make a bunch of circles. Run them one by one in your sewing machine so that they touch end to end. Make as long as you need and I used a little bit of invisible tape to hang it up. Looks real cute with my felt trees and red sweater stockings (more on those in a bit).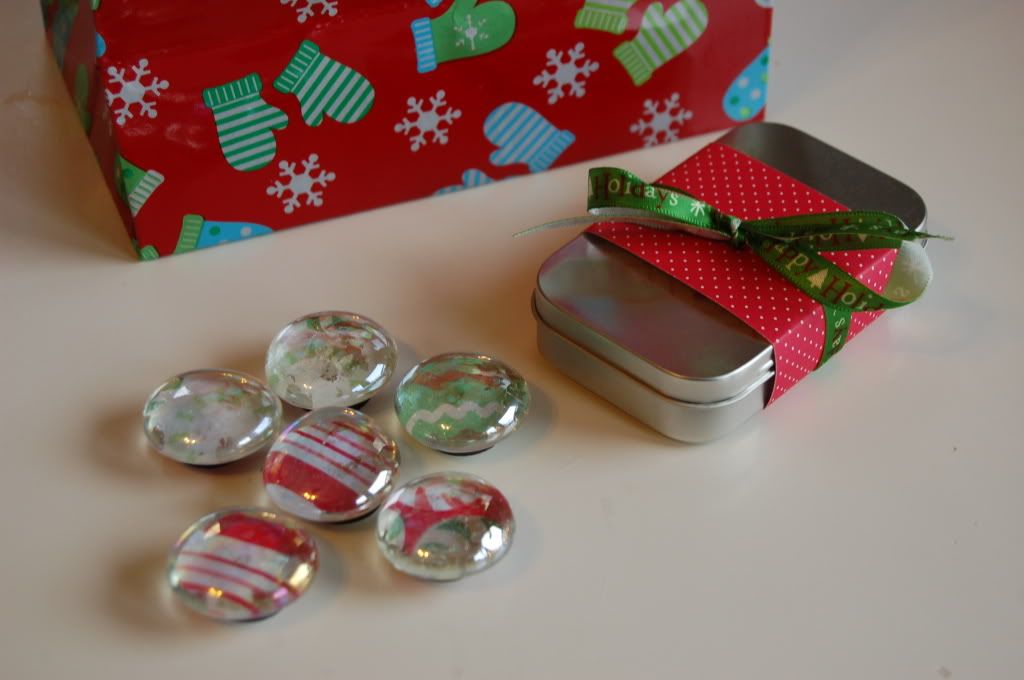 We also used this popular paper to make our
teacher gifts
. On the magnets and for the wrapper.
And I glued the paper to the tops of my
sugar scrub jars
. Just used the metal top to trace and then glued down.
So there ya go, 5 things to do with
scrapbooking
papers this holiday! :)