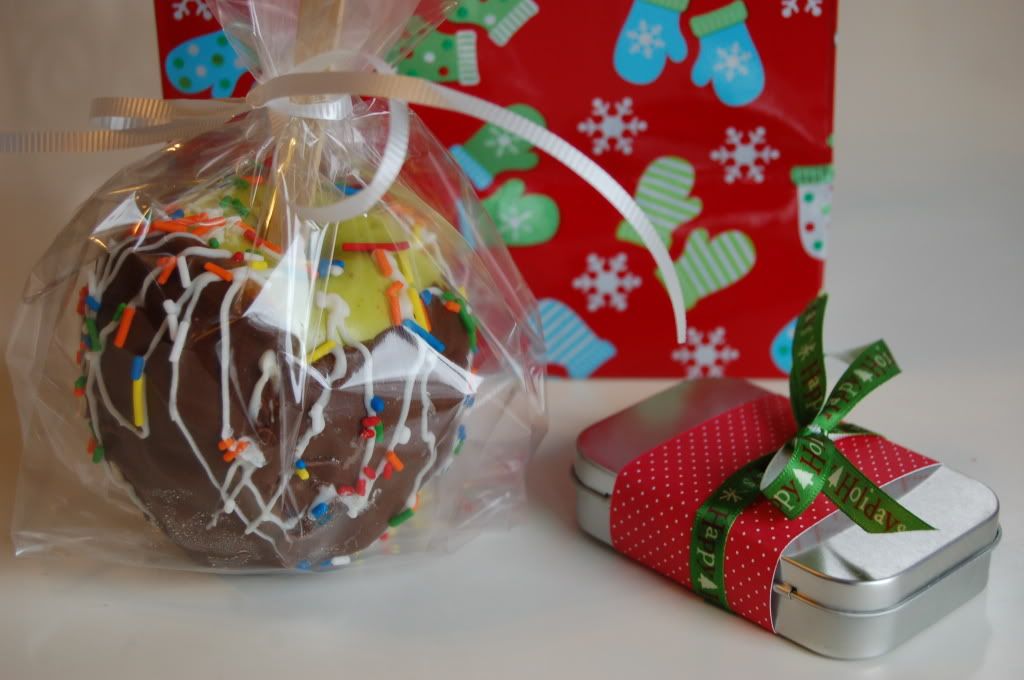 We have done most of our teacher's gift now (just Z's left). We chose to make gourmet candy apples and the
marble magnets
.
The apples were super easy. We just used the caramel squares you get in the candy aisle at the grocery store and chocolate and white barks.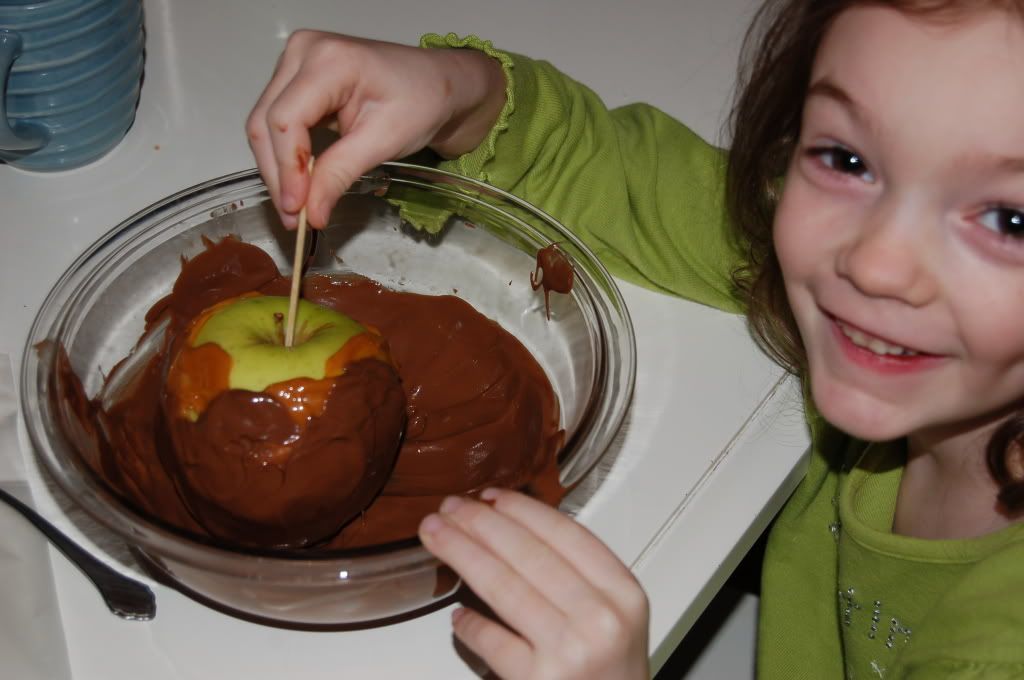 Just unwrap the caramels and melt in a bowl in the microwave. Insert popsicle stick into a clean large apple (don't be stingy! ;) We used golden delicious. Swirl around in the caramel til 3/4 covered from top. Let drips fall into bowl then I took over to my freezer and held it in the cold air coming out of the top to kinda set it. If you set your apple down at this point, first spray some Pam onto the plate before setting down. Now melt your chocolate in the microwave. Repeat process you did with the caramel. Sit chocolate covered apple down on a clean plate (not on the Pam spray...you don't need it for the chocolate and you don't want your final product to be any greasy). Now melt 1 cube of white chocolate to drizzle on the top and then add sprinkles while still wet.
A friend of mine made me one of these years ago and I still think about them. SOOOO good! We packed these up in clear cellophane bags and tied with a bow.
Also for the 5 year old class party (Kalla's) we made these cute snowflake candy necklaces. I found some kits at Walmart to make these and Kalla and I strung them for goodie bags to take to her classmates at preschool.
We put them in small clear bags and tied up with a tag (that I made on the computer) and bow.