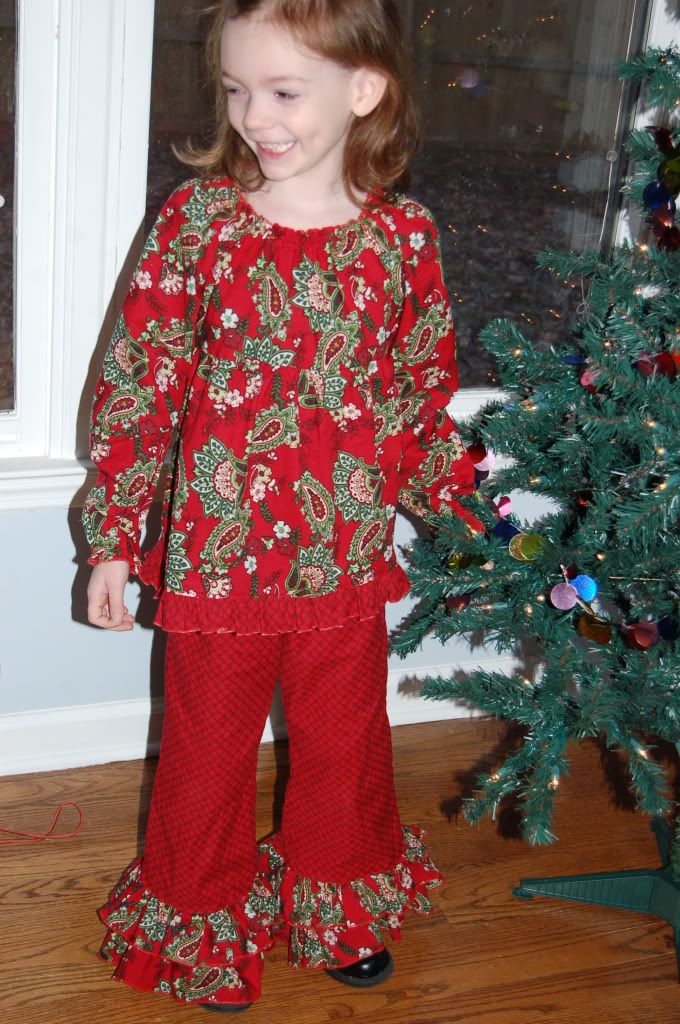 But I got
Kalla's
Christmas outfit done! She wore this to her preschool program yesterday. It's a peasant top with ruffle trim (hard to see around the neck in this pic) and pull on pants with huge ruffles! :) It's much cuter in person and she looked sweet in it with a tiny red bow in her hair.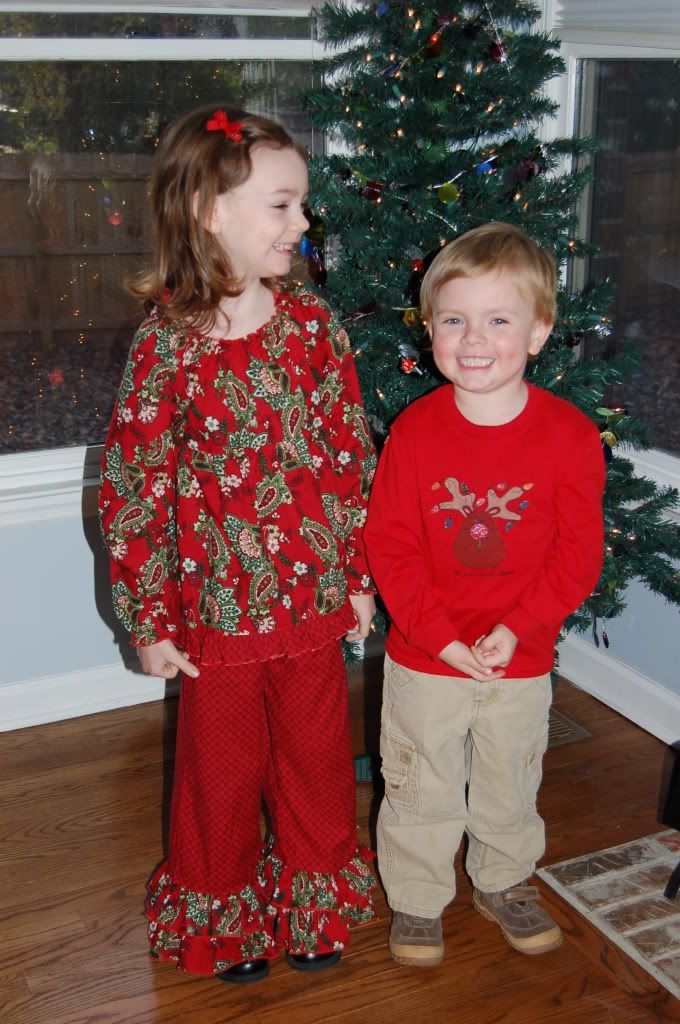 Here are my two cuties decked out for their holiday program. Since I can't really make anything good for the boys to wear for the holidays I usually buy them a painted shirt at a local craft show every year. There is a lady who has a table at it who makes darling shirts for the boys. They had a pumpkin one for the pumpkin patch and Thanksgiving. Z has a shirt with a truck with a tree in the back. Micah loves his Rudolf shirt and now wants to wear it everyday.
Been finishing up decorating around here. Will post some holiday craftiness for the home tomorrow!