Here are a couple of things I made last week. I made them for my mom whose birthday was yesterday. This is my first quilt. I made a SUPER simple one that didn't even have regular binding. I made a throw size that I just cut selvage to selvage strips of yummy fabric and a backing that was 2"wider on each side. Sandwiched batting in between and sewn across in the seams. Then folded over the backing to the front. It's still pretty...and more importantly quick. Not to mention my machine is not set up for serious quilting.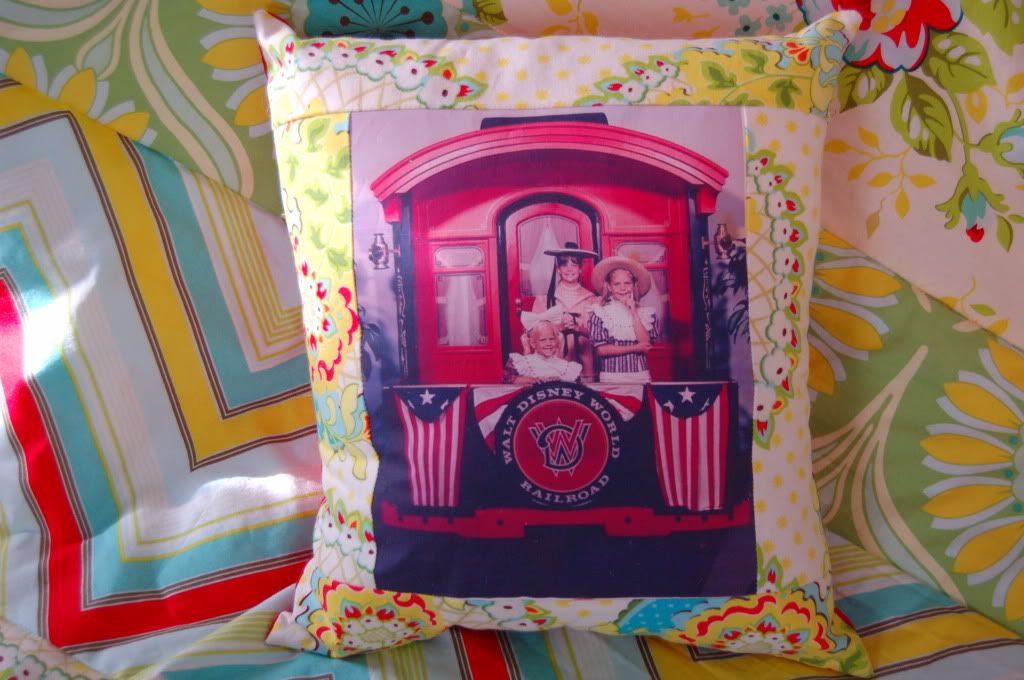 And here was her favorite thing. I made a pillow with an old picture of me and my sisters in Disney. You can buy
pre-made
pieces of fabric to be printed on with regular printers. This would make a great Christmas gift for family.
As far as Thanksgiving, we had a great time visiting my family and spending time.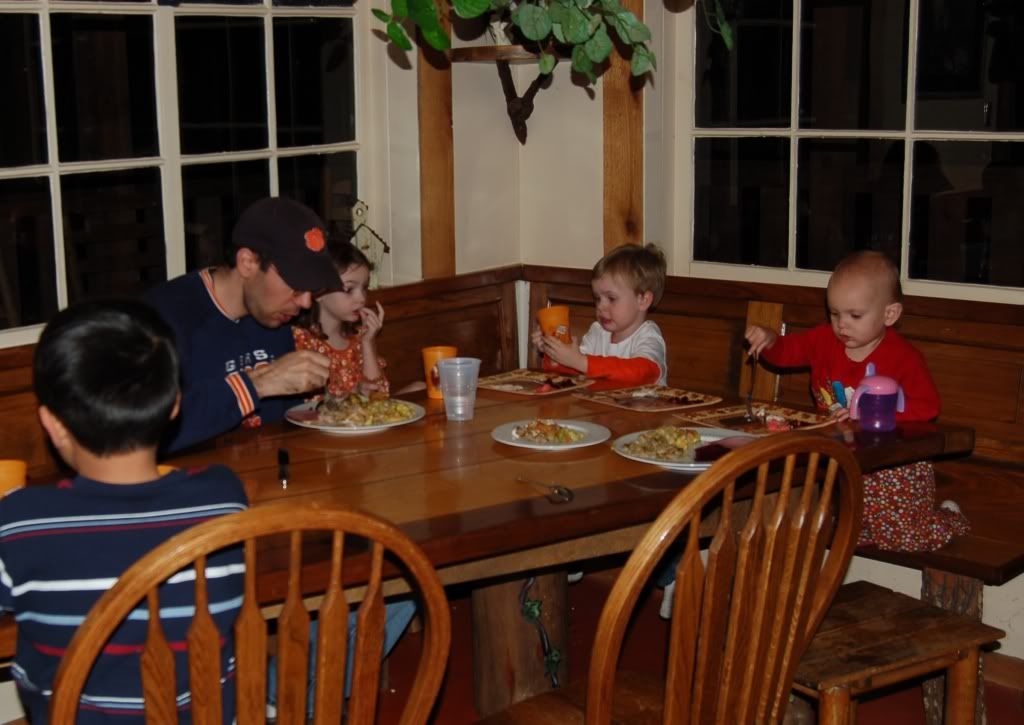 I didn't get to go all 'Martha Stewart' with my decorations and whatnot as we had limited space as you can see above. We were lucky to get all our food made and enjoy that.
Here is the baby on our trip wearing her big sister's Polly Pocket hat. She thought she was just a hoot!
And my biggest girls just lost her first tooth before our trip. She was so excited she made me pack it up to take to show Nanny. :)
We now are happy to be home and into regular routine. Right now, it's snowing here in northern Alabama. I'm eating soup, listening to Christmas music and about to put up the tree so the kids and I can have a little tree trimming party after nap/Z gets home from school...popcorn, hot chocolate and the turkey cookies I forgot to take out of the freezer and on our trip.