I made these little goodies for Micah (3 years) to give out to his class the other day at their Christmas party. We made homemade hot chocolate mix and put in a clear goodie bag topped with mini marshmallows. Tied off with the tie and added a couple of mini candy canes on the side. The adorable styrofoam cups we found at Walmart. Perfect for little ones to sip from.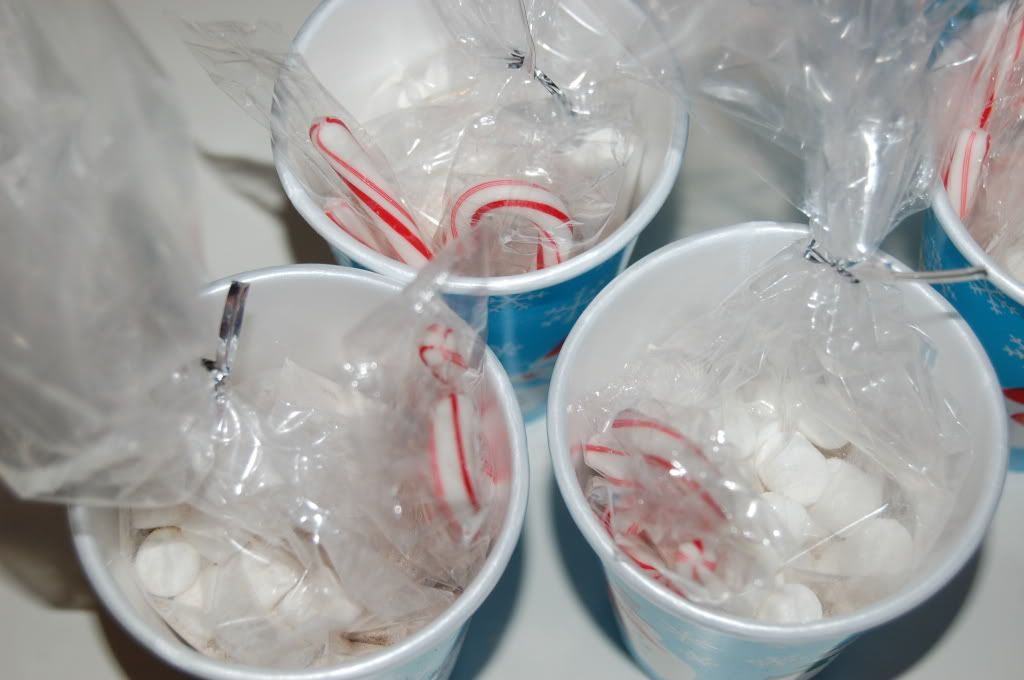 We also added a recipe card tied to the bag so they can make more of their own.
Here is the recipe:
HOT CHOCOLATE MIX
25 oz dry milk
2 C powdered sugar
1 lb (or 2 C) Quick
8 oz coffeemate
Mix 2 to 4 tbsp in hot water. Mix and add mini marshmallows.