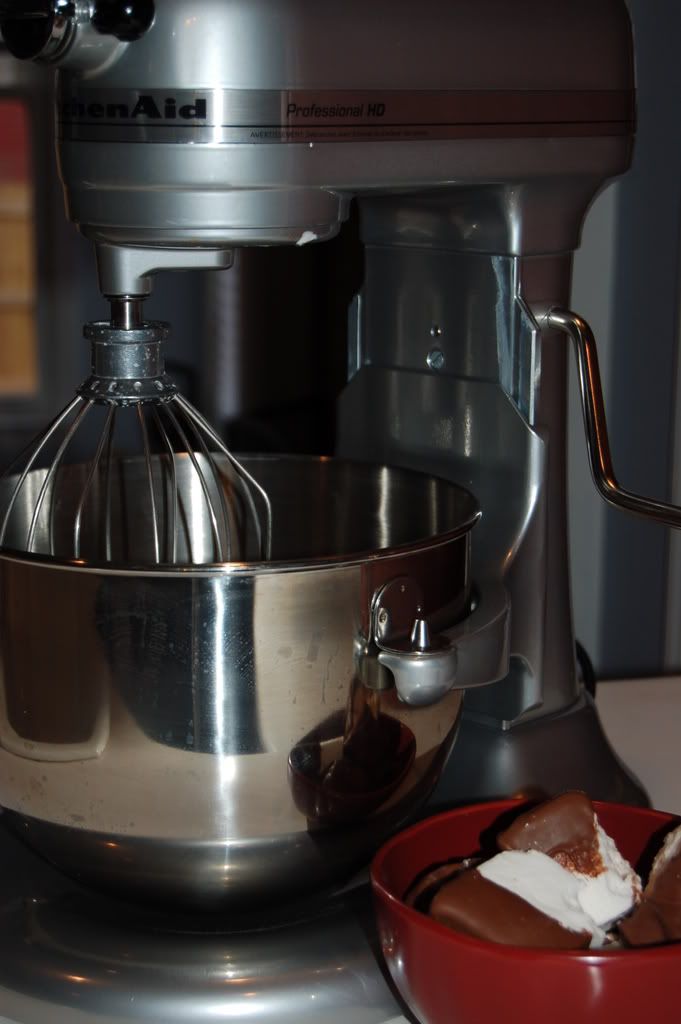 This is my new toy I got for Christmas. I have wanted one for years. And I have waited YEARS to try homemade marshmallows (you can't possibly make them without a stand mixer). My wonderful hubby gave me this. I wonder if he got the idea as he stood holding the cord firmly into my 10 year old hand held mixer that is pretty much shot while I had to mix the chess bar filling for 3 mins straight that he asked me to make for him to take to a work thing. ;)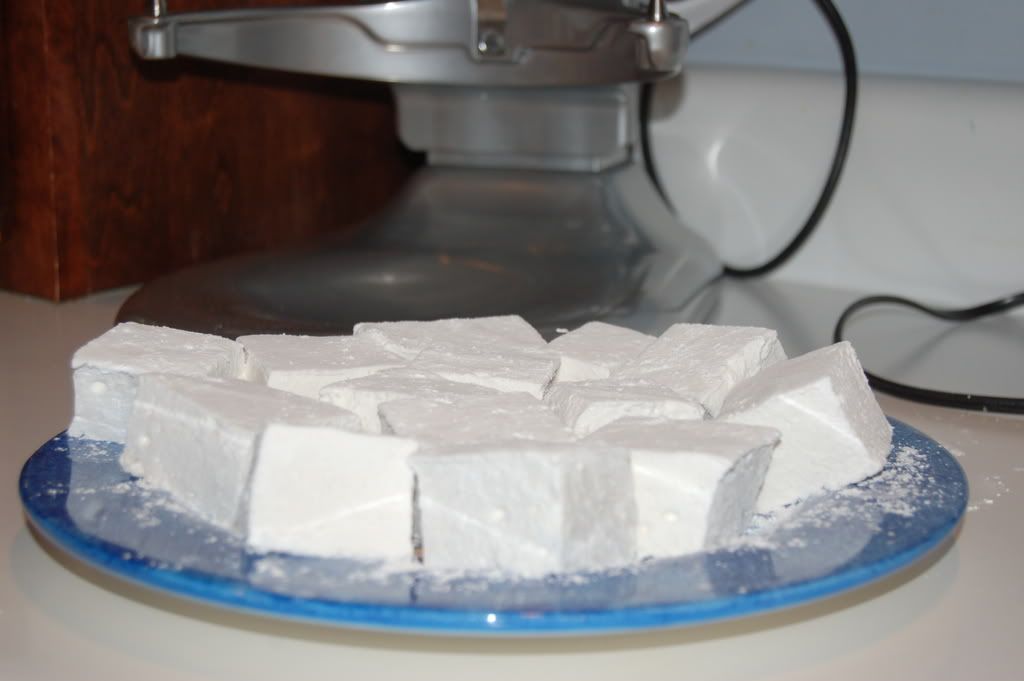 So after I broke it in with some pumpkin pie filling on Christmas day, I finally made some
marshmallows
. I just love the look of the white cubes.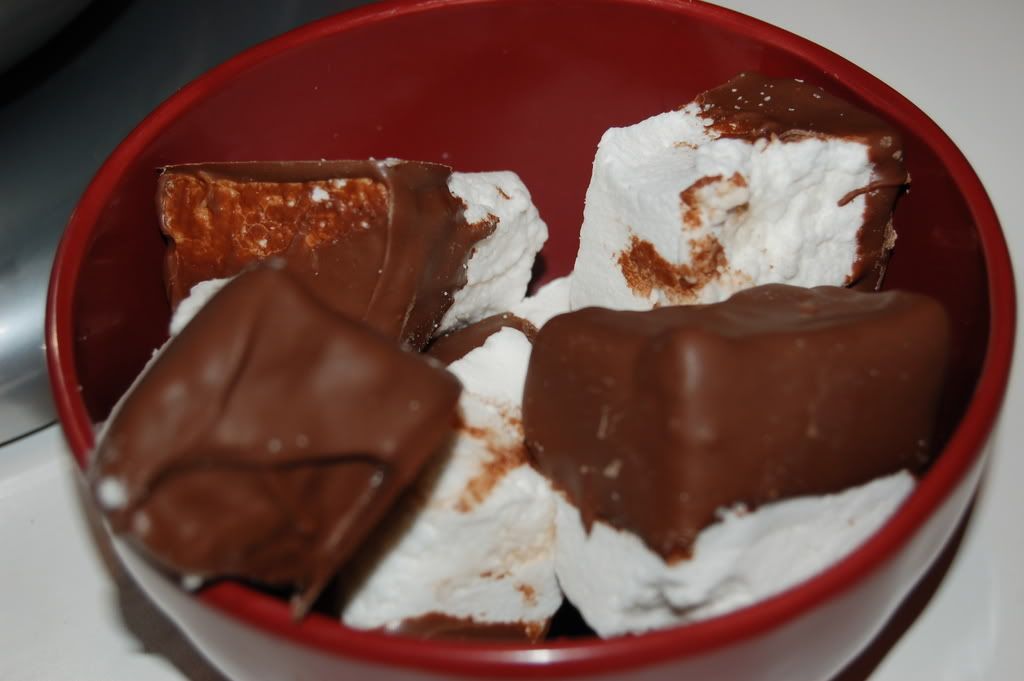 However, there is nothing like them dipped in chocolate! Mmmmm mmmm! I want to make strawberry ones for Valentines. I got some strawberry candy flavoring at the hobby store the other day. I'm envisioning heart shaped, pink strawberry marshmallow pops dipped in white choc. :) I'll post pics of course when the time comes!
I also received some cash. Which what did I spend it on??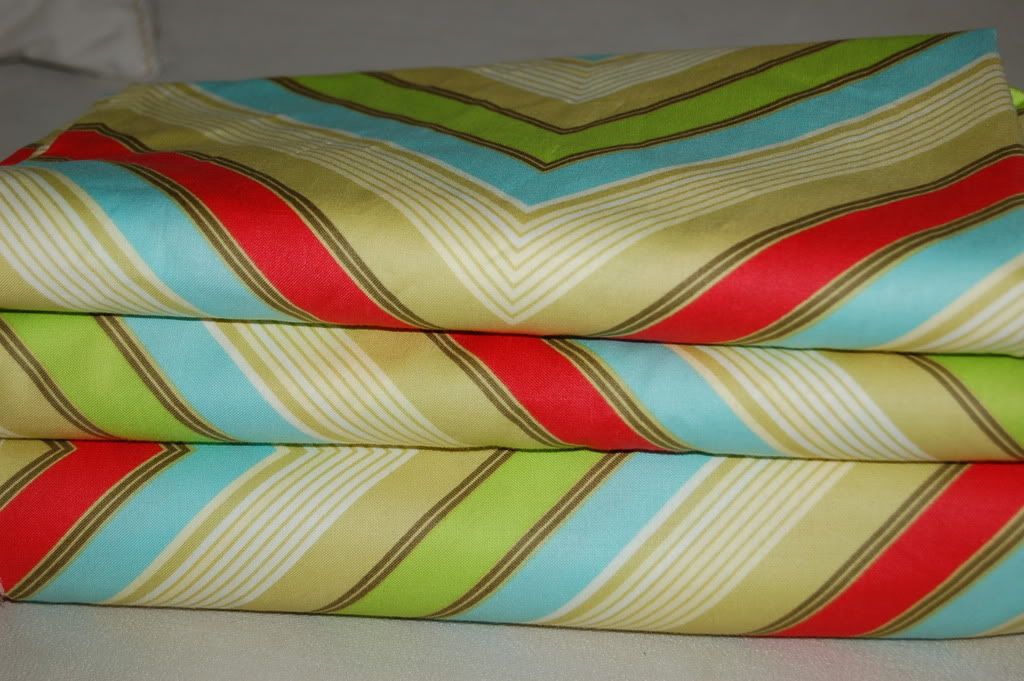 Mmmm yes, yummy fabric! And let me tell you!
Hancocks Paducah
has most of
Heather Bailey's pop fabric
OVER half price! Yes that is $4 a yard!! So 10 yards later I'm making the curtain panels I've been wanting for our living room!
And one last mention. I also got a Nikon CoolPix (I told you I was spoiled). I have a Nikon D50 that I use and it needs to go to the shop (which will take 5 weeks I'm told) for body repair. So now I have a wonderful and SMALL backup camera for kid/family pics in that time and can continue my blog. I'm going to make a cute little pouch for it too. :)