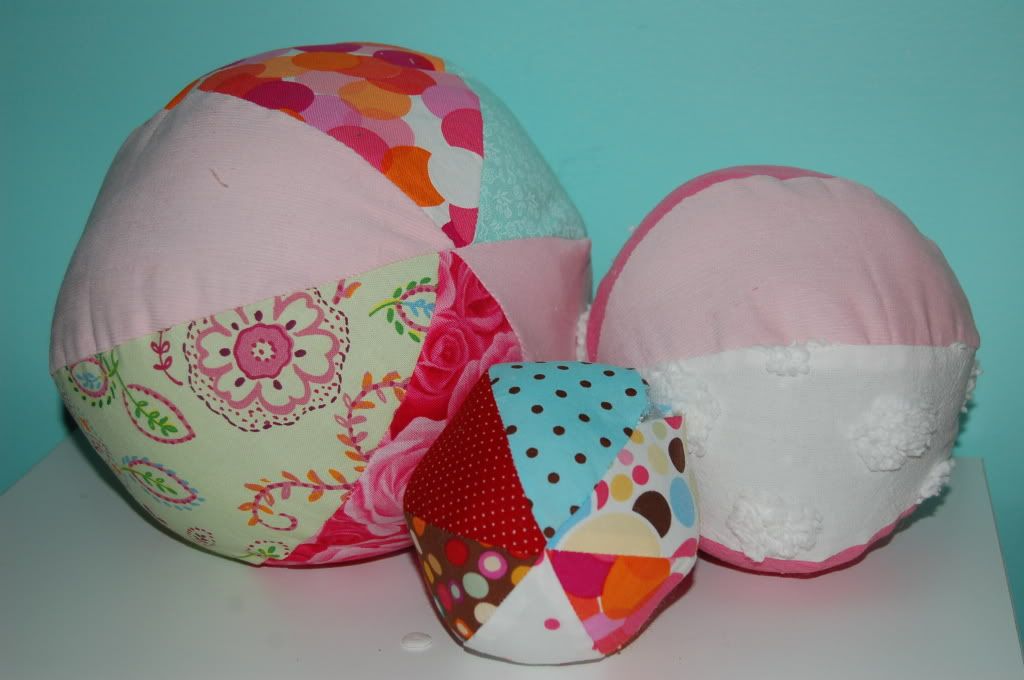 I got a few things done for the kids. Not everything I planned/started, but enough. :) I made these soft
fabric balls
for Maressa.
For Kalla I made this doll blanket (that matches her
sheets
...I purchased an extra sheet set to make a valance and doll bedding to match), chenille doll bib and ball for her new baby.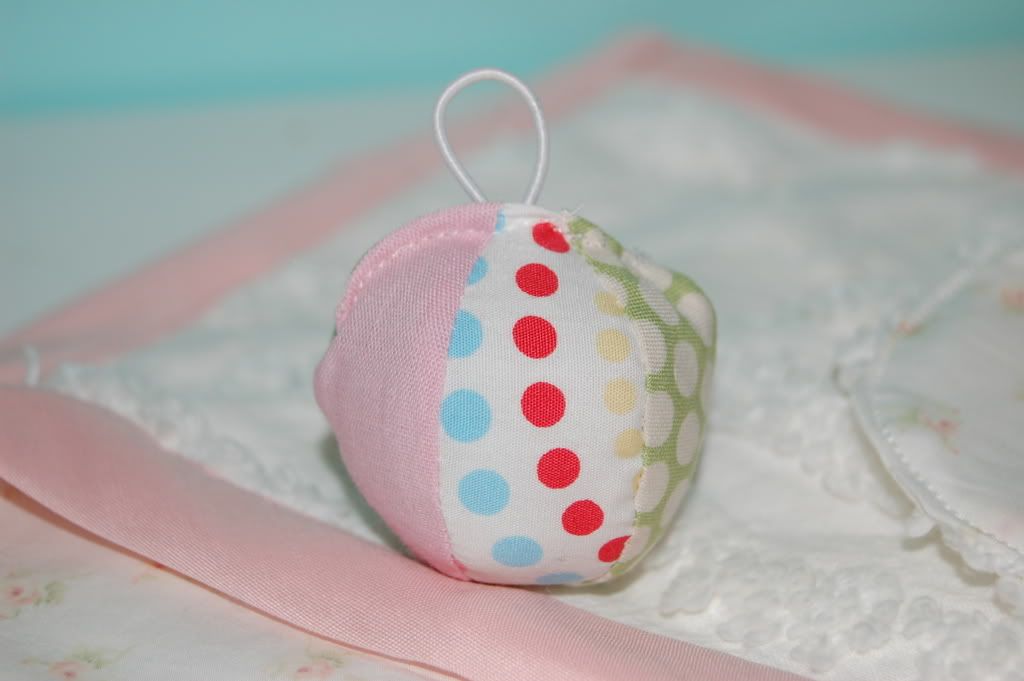 The ball I made with a elastic loop so she can put it on her baby's hand to make it look like the doll was playing with it. I used
this pattern
for Maressa's balls and this one, just resizing it on the copier to get the size I wanted. I made my own pattern for the tiny bib. Will post soon my pattern and tutorial for it. :) Not pictured, I also made
Kalla
a
doll sling
and Maressa a chenille doll blanket and a little pad to go in her new doll cradle Grandma gave her.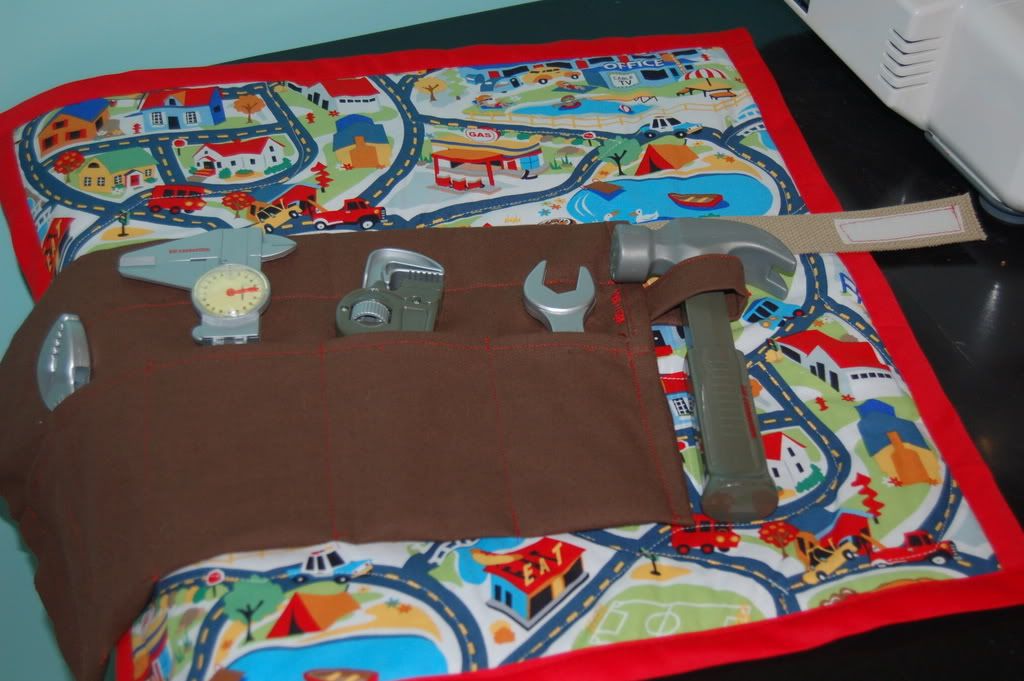 I made Micah a tool belt inspired by this
lovely tool belt
on
See Mommy Sew
. I made it a bit bigger and used
velcro
instead. And I made him a small town mat. At church he loves to play with his cars. But we sit in large plastic type chairs that made a loud sound when he rolls his cars on them. So this mat is perfect for putting in the chair and he plays cars quietly to his heart's content!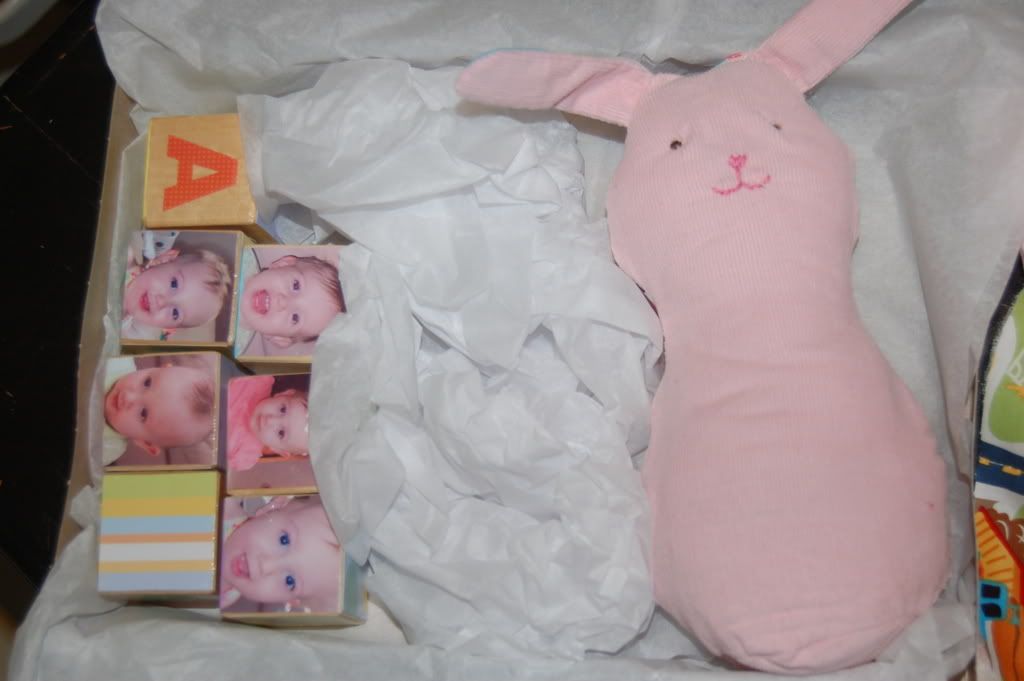 Made this
cute soft bunny
and
wooden blocks
for my niece.
I made my mother in law this golf inspired purse for her to take to the golf course. And a cute coordinating tissue cover.
And for my mom, I made some kid pic magnets. :)
I had cut out some
capes
for the girls and Zachary, but never finished them. But I still plan to.



Anyway, I just want to thank all of you that visit my little blog. I haven't designed any fabric, I don't sell things I make (for now) and I haven't written a book. But there are still those of you who come visit me regularly and I really appreciate that and the comments. :)
The things I plan to chat about/share this year are more decorating, kids parties (we have a zoo party, six is sweet, blue dog and camping parties in the works...we brainstorm all the kids birthdays at the beginning of the year), more sewing (already purchased that Easter dress fabric!), yummy recipes/baking and of course crafting.
Here's to a new fun, creative, DIY year!