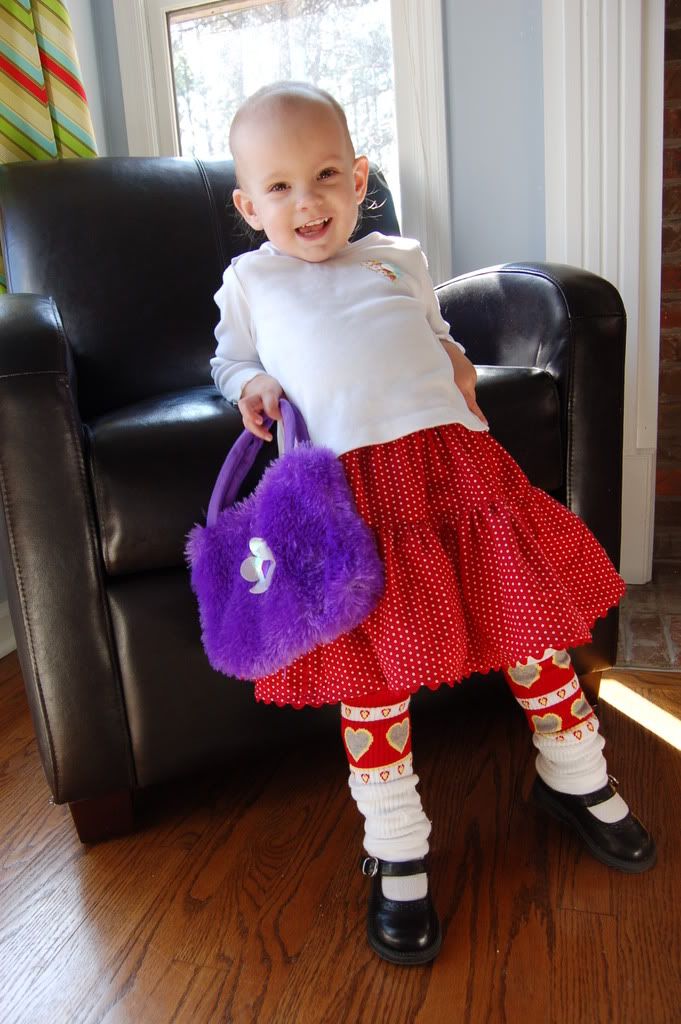 Love, love LOVE these! :) When I saw these socks I knew I had to make legwarmers for the girls with them. They were a 2 pack at Target...in the women's sock/accessory section. K has decided she likes to wear legwarmers in lieu of tights. So I really got these for her, since they would go SO fabulously with her shirt. Find directions for making legwarmers from women's knee highs
here
and the
shirt here
. SO being that there were 2 pair, I whipped up M this little twirly skirt and her own shirt.
Here they are on a 5 year old.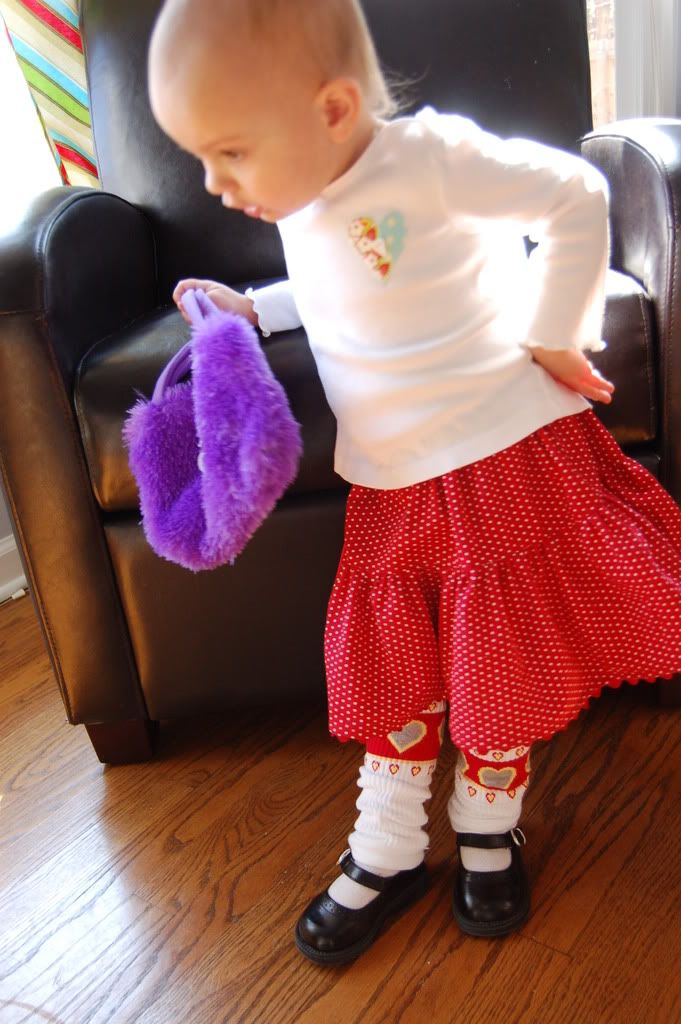 And lots more pics of Miss Sassy who apparently was enjoying this little photo shoot. Makes me actually miss selling girls boutique clothes on eBay...sort of.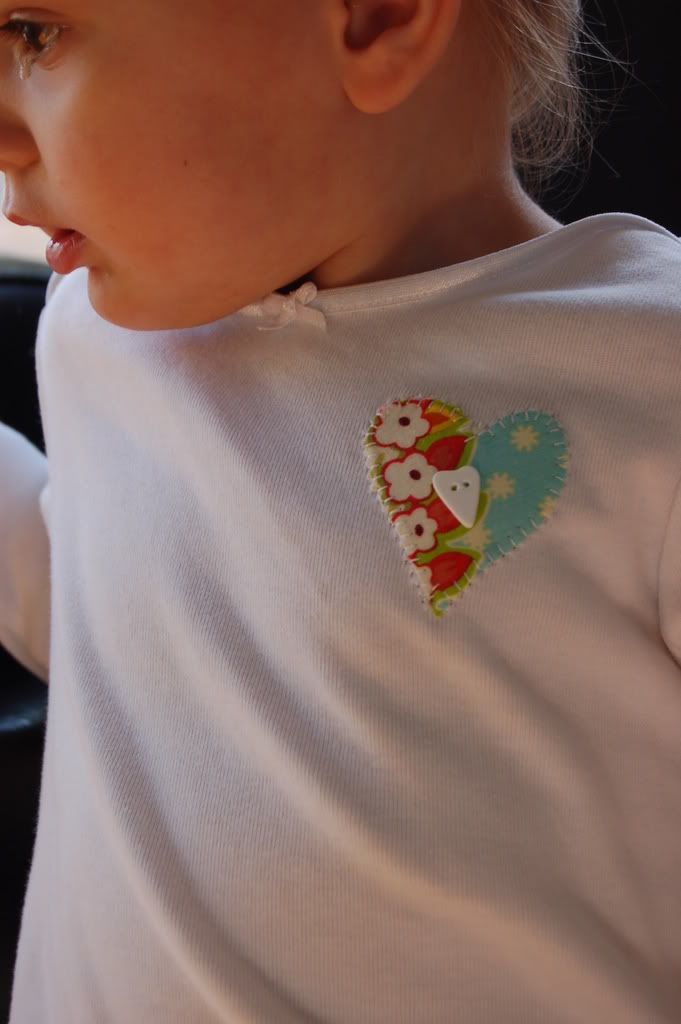 Here's a closeup of her shirt. I used the same idea as K's heart shirt, except I free hand drew this one and used the blanket stitch on my machine and added a button.
Later this afternoon, I'll post a how to on an easy rickrack hem. Maybe next week I'll do a tutorial on the twirl skirt...SO simple! If you've never made one before, give it a try!
AND I'm thinking of having a little Valentines give away...my first! Look for details in the beginning of next week! :)