I made these yummy marshmallow pops at the end of last week. They were super easy to make.
Here's what I did. I used half of
this recipe
and instead of vanilla I added 1/4 tsp strawberry flavoring from Hobby Lobby. Then at the end one drop of red food coloring to make them a light pink.
After flipping the marshmallow out of the pan onto powdered sugar, I used a medium sized heart shaped cookie cutter to cut them out. Then dipped the sticky edges into more powdered sugar til they were completely coated.
Then I melted white chocolate bark and dipped the tops into that and then sprinkled them. To make them pops, I lightly greased the ends of popsicle sticks and twisted them up into the marshmallow. These would be good with regular chocolate too!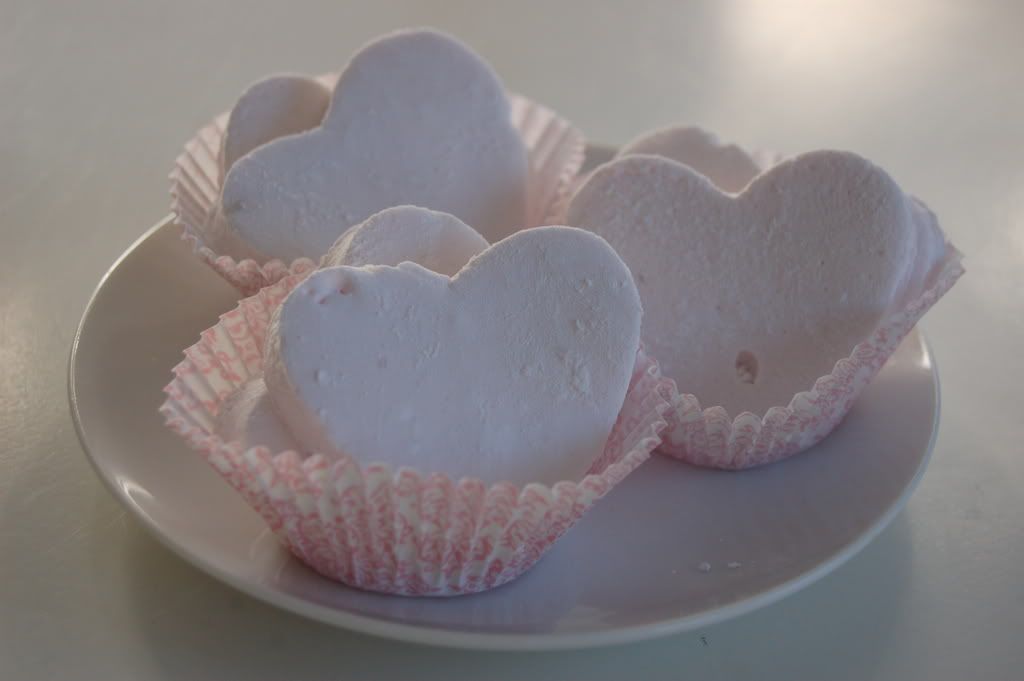 If you don't want to make pops, they look really pretty plain (or dipped) in these printed cupcake liners I found at Hobby Lobby. These would make for yummy Valentines party treats or a special teacher Valentines gift.