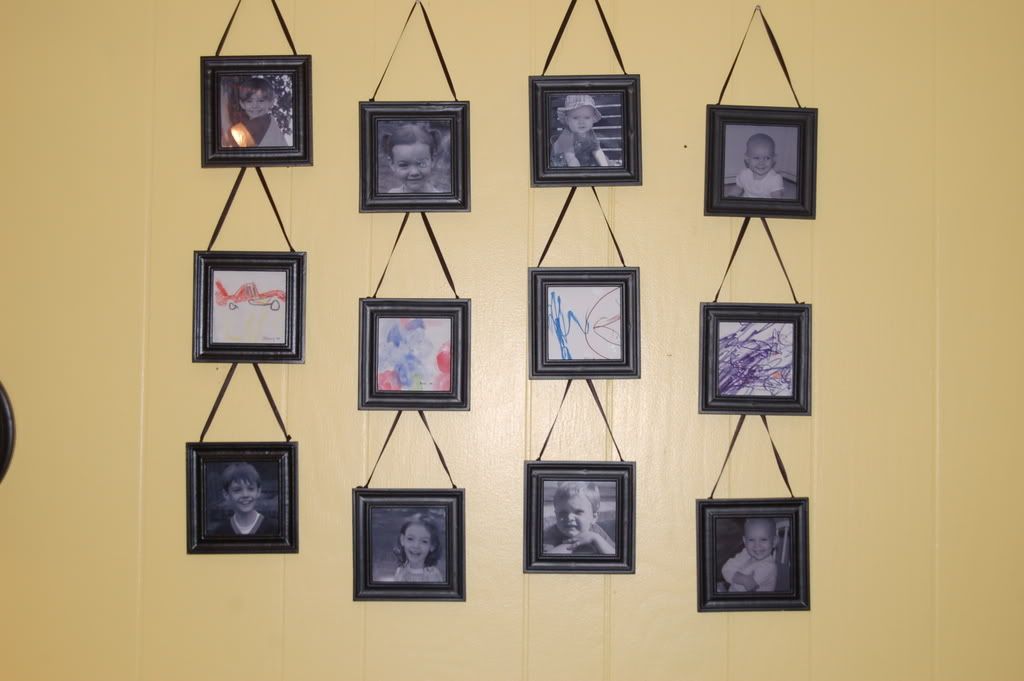 Well here is what I ended up doing with those
Target frames
...for now. Not sure if I like it or not. But for now these hang in the
playroom
. All I did was put in a pic of one child when they were much younger, then one of some art they've done and a current pic. I hung the top pic on a nail, the art pic I attached the ribbon to the bottom metal flap that holds the picture in and the same for the bottom picture. I did it for each kid and hung them side by side in a random pattern.
Note that M's (the 'baby') pictures look almost identical, though over a year apart! And she STILL looks the same. We are hoping for hair this year! :) Oh and her 'art work' is from the
famous purple marker incident
.
I did go back and get some white ones. I'm going to have K draw art for
their new room
and hang them not by the ribbons, but use
poster
putty to
hang them.
Another idea for these frames is remove the ribbon and attach adhesive magnet to the back and hang on your fridge.