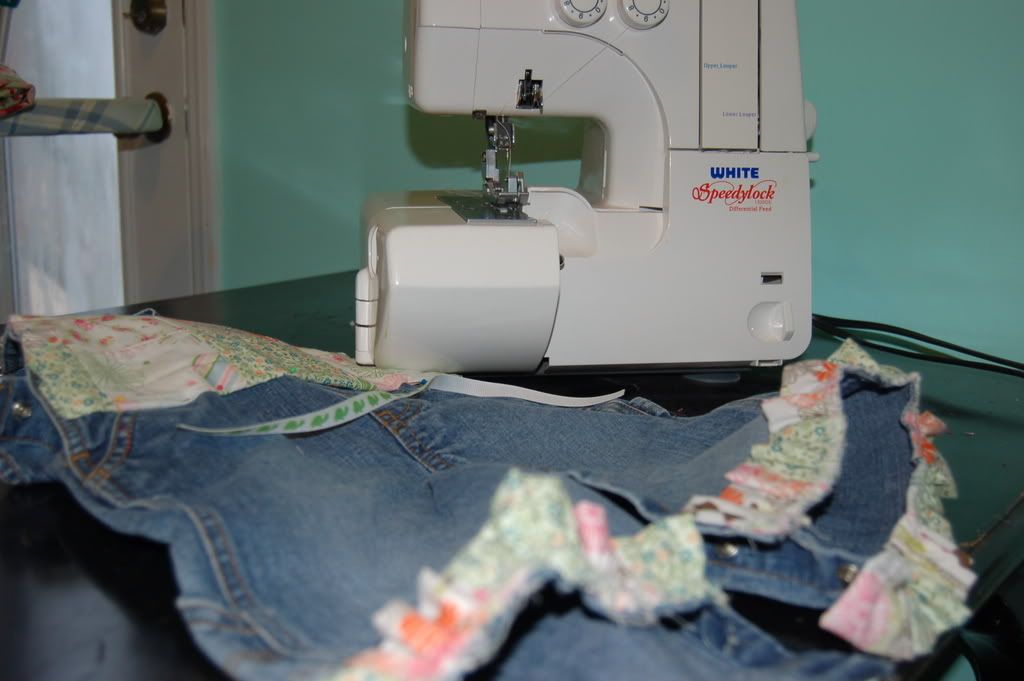 We got back Sun night. So far it's been getting back into routine, extra homework for Z to make up and little nesting (I get into a cleaning/nesting kick when I get home from trips away from home). Finally last night I totally got into a sewing groove. I have decided to stock my etsy store for the first time ever this spring. I have one item ready to go...something I made a couple of years back.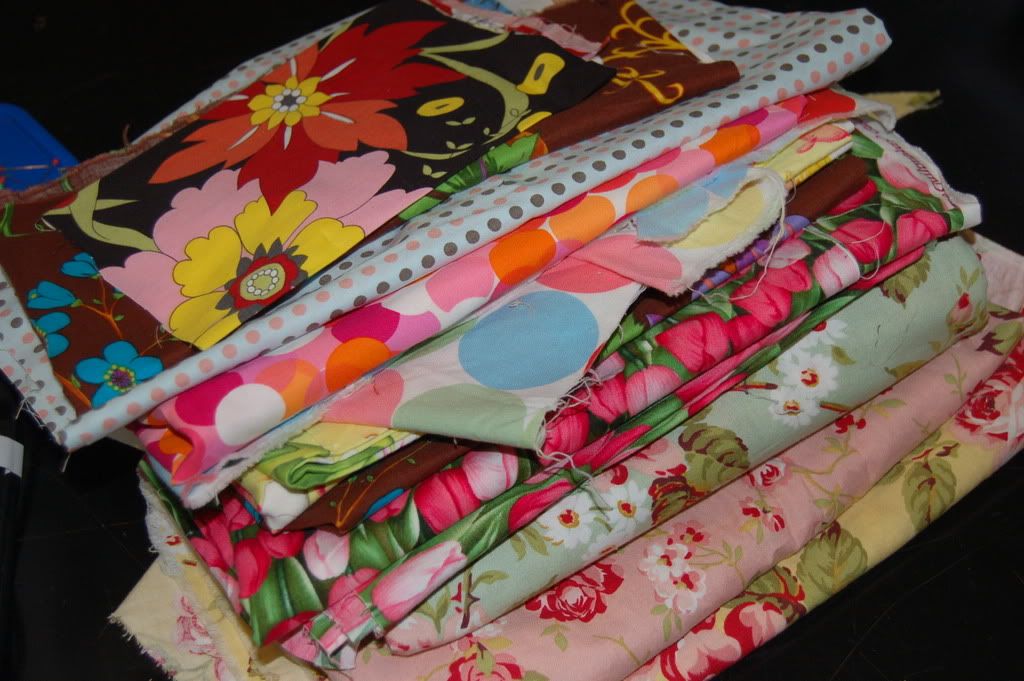 I started into all my blanks and fabric I had on hand. Came up with a sweet overall design...which I haven't done overalls since my ebay days. But I have some nice Old Navy's left over and thought I'd use them up. Well, unfortunately, my serger wasn't having it. :( I bent my upper looper. Really bummed now. So it's going to the shop. Til I get it back, I'm going to make up some simple skirts and embellished tees and other simple things.
Also, made up this yummy shortbread. It's from a package mix from Target. Vanilla bean shortbread I believe it's called and I mixed in milk choc chips and it's very yummy!
Anyway, back to my shop deal. I plan on making an assortment of simple outfits, toddler dresses, separates and some baby items and toys, maybe a mom item or 2. For those of you you might be interested in my stuff, I'd love to hear any suggestions of items the you'd like to see in my shop...anything you've seen on my blog or anything you think up and sizes you'd like to see as well. For clothes, as you may have noticed, I'm kinda a Dr. Jeckle and Mr Hyde...I like both fun and funky and sweet girlie. I may even pump out some toddler boys tees.