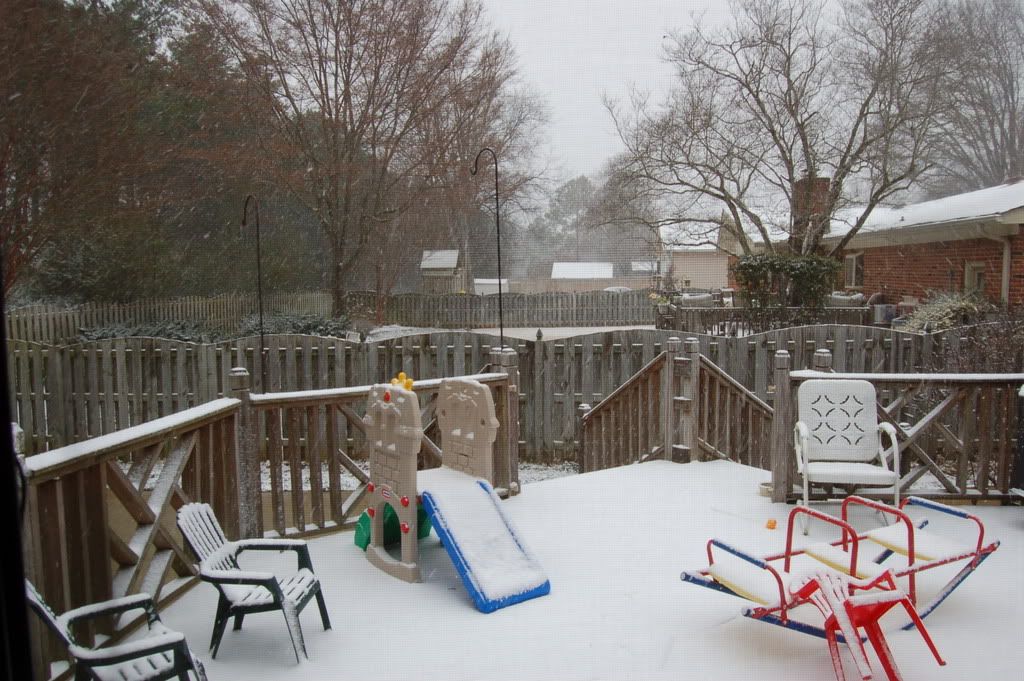 Is a little unpredictable in the weather department. This is our only snow this year. It was coming down like crazy all morning.
But instead of playing in the winter wonderland, we went to church.
Luckily there was some slush still on the deck to play in when we got home. Though it was sunny, it was super windy and cold. So they didn't last long...especially with only knit mittens, not meant for snowballs.
And it will be 70 this Saturday...just in time for baseball evaluations!