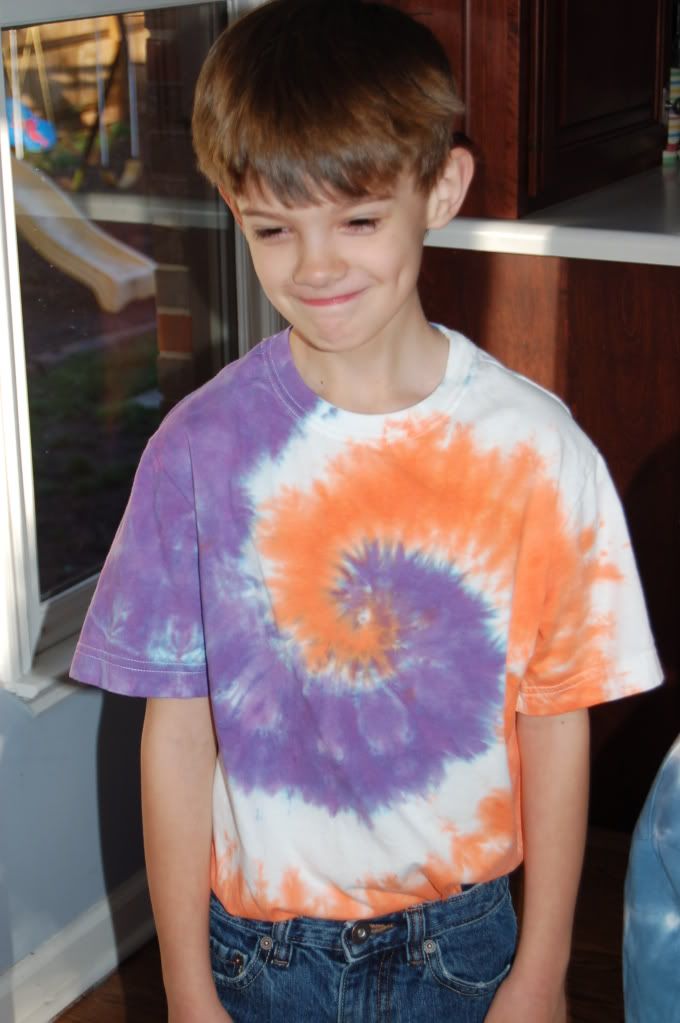 Then you must visit this
etsy seller's store
. I just got
these shirts for the boys. They are always left out of the custom/handmade clothes purchases/creations. I know the owner, Deb from a
parenting site
I've been a member of for over 7 years (when Z was an infant). We share our crafts and whatnot on a crafting board and I decided to custom order some shirts from her for my boys.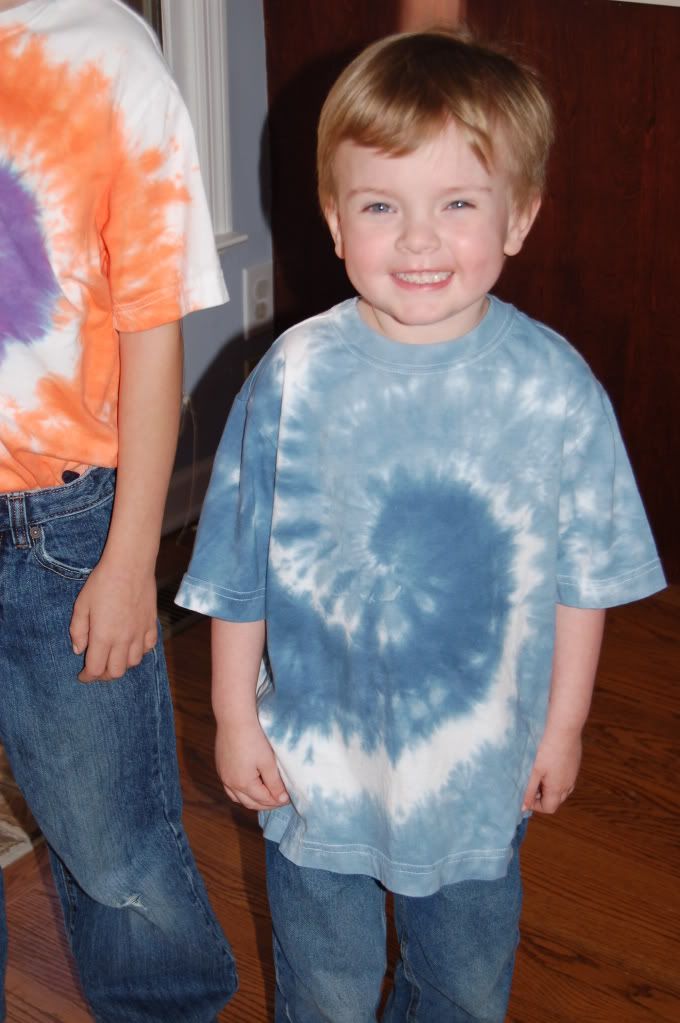 For Z of course, I got Clemson's school colors, purple and orange since my diehard Tiger does everything in orange and purple these days. And blue for my adorable blue-eyed 3 year old whose favorite color is blue. The boys were so excited that a package in the mail was actually for them and not their sisters (and K was jealous stating that I never get her clothes in the mail....um.....should I mention the last few weeks that we got a
Mini Boden
package in the mail 3 times (one order, 3 shipments)????
Anyway, according to the catalogs I get in the mail, tie dye must be all the rage this year for boys. So if you are in the market, visit
Generations Tie Dye
. If you don't see something you want, Deb loves customs!