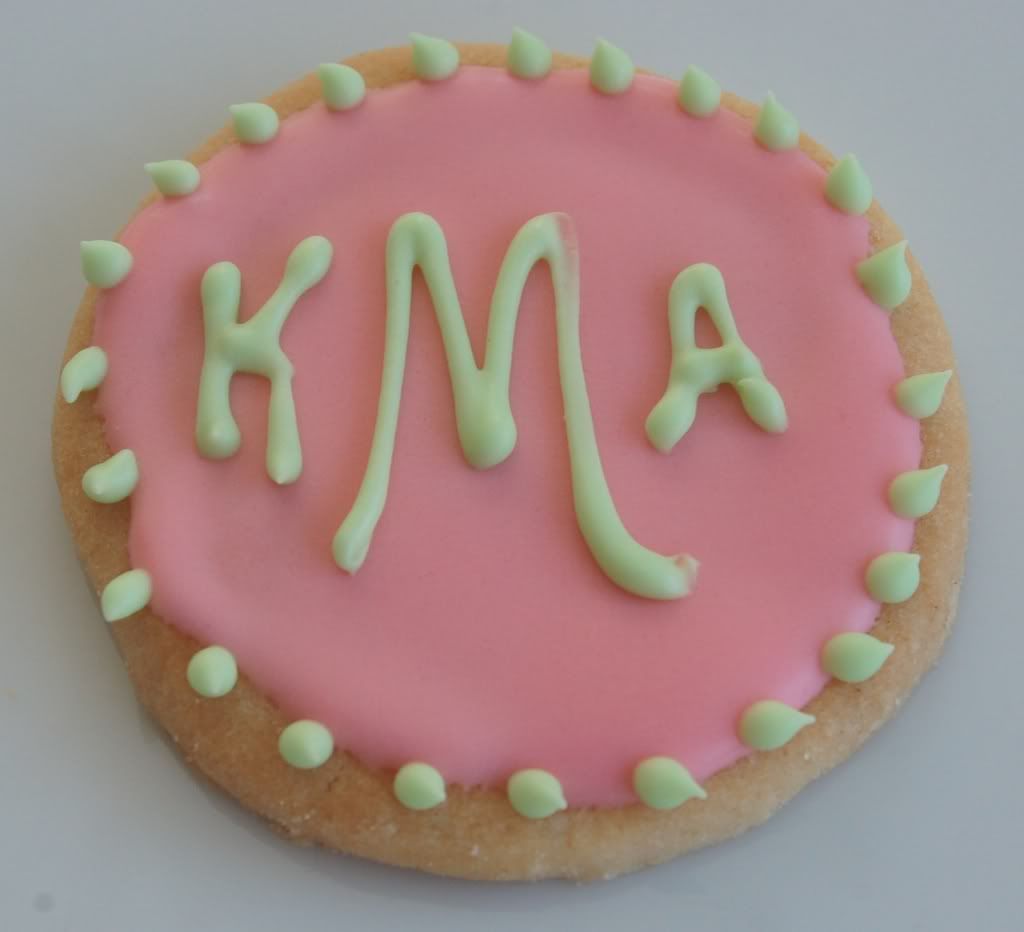 A good friend of mine just celebrated the big 4-0. And
my vanilla rolled cookies
(follow link for recipe) just happen to be her
fav
cookie of all time. So of course I had to make her some. I for an instant almost did the whole over the hill, 40 thing, but decided to be nice (since I will be going through the same thing in 4 years and don't think I will be too amused with that idea myself). I made her monogram cookies in her
fav
2 color combos.
Super simple to make. I used a glass to cut out the circles. Spread pink royal icing with offset spatula and waited for completely to dry. Then used a zip baggie with tiny hole cut in corner to do the
monogram
and dots.
And for the rest of her gift I made 3 various sized
zippered pouches
(which I added an interfacing to this time for a nice weight) and
key fob
in tropical theme that she loves.
And put it all in a cute striped basket (anti wrapping rule) from Big Lots with 2 hand towels trimmed in the pineapple ribbon (forgot to take a pic), flip flop shaped melamine plate and bag of peanut M&M's (another of her personal favs).
I have to say this particular friend is so fun to make handmade stuff for. She truly appreciates it and loves handmade. I have some friends that can take it or leave it and that's ok. I just take them to dinner instead. :)
Happy Birthday Kelly!! :)