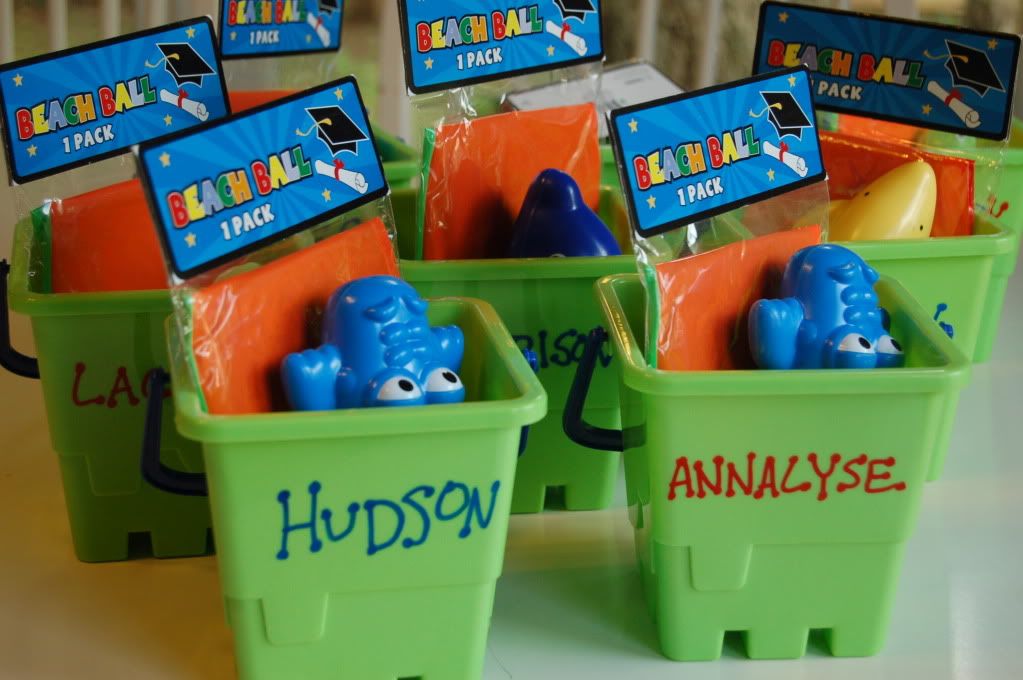 I had 2 today for both my preschoolers (boy was that something to juggle, but hubby was there to help/trade parties half way through). Micah's 3 year old class had a Luau themed party. In this particular class I swear that every mom brings gifts/party favors and the kids totally rack up. I am no different, so I brought little sand pails, beach balls and wind up water toys for all the kids. Everything is from Target. The beach balls in the dollar section, and the pails ($.99 each) and wind up toys (came 2 to a package so I split them up, one per kid) on the back wall behind the toy section. I used paint markers to put the kids names on them (that's Micah's fav part!).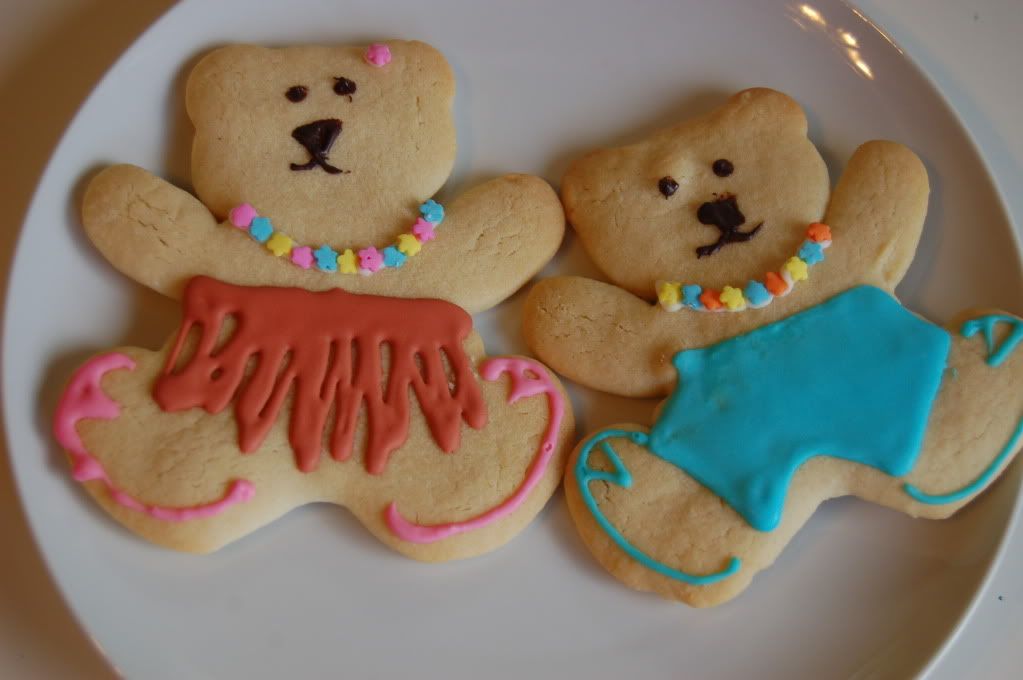 I brought dessert and made large hula bear cookies for the kids (their class is the 'Busy Bears'). Faces are done with melted chocolate, snowflake sprinkles make their lei and royal icing for short, skirt and flipflops.
Now we are home, all partied out and napping. Good but hectic morning.