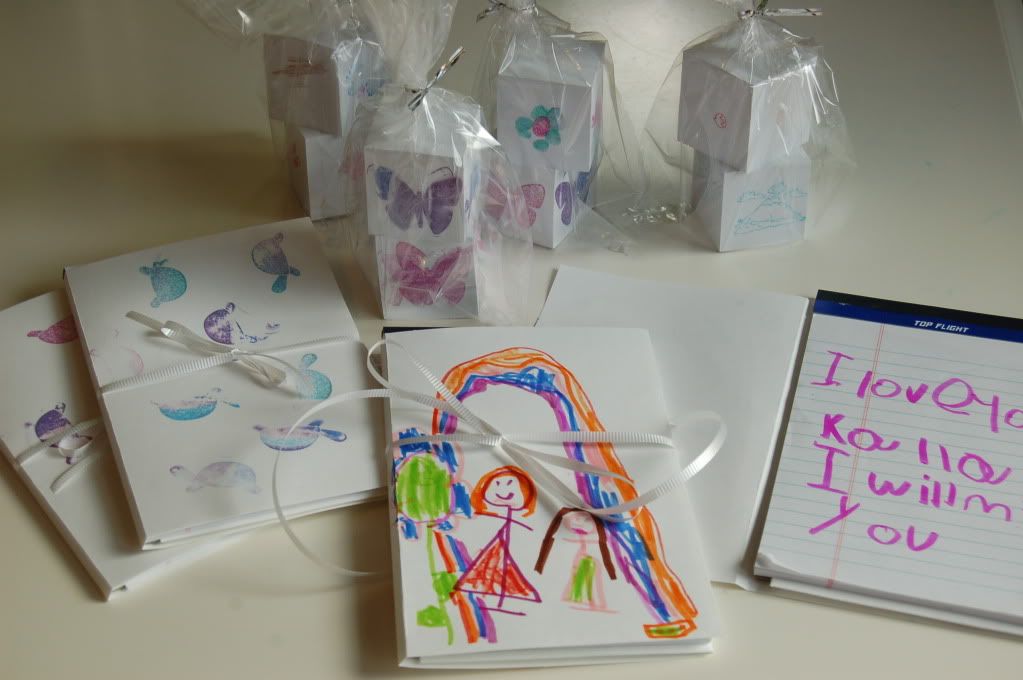 We've finished and given out all our teacher's gifts now. The above is for my 2 middle kid's preschool teachers. We did mini stamped cubes and notepad covers as mentioned in
this post
. I let
Kalla
draw a picture of her and her teacher on the
outside
of the covers and she wrote a note on the top page of the pad. Micah stamped his covers and cubes.
We put all the gifts in gift bags and included these homemade chocolate candy apple molds. I found the molds at a local candy/cake decorating shop. They are flavored almond and super yummy (if you flavor your chocolate be sure to use the oil based flavors and use just a teeny tiny bit!)
Next year I want to make one of these personalized initial hand sanitizer. I love the way these look and practical too!