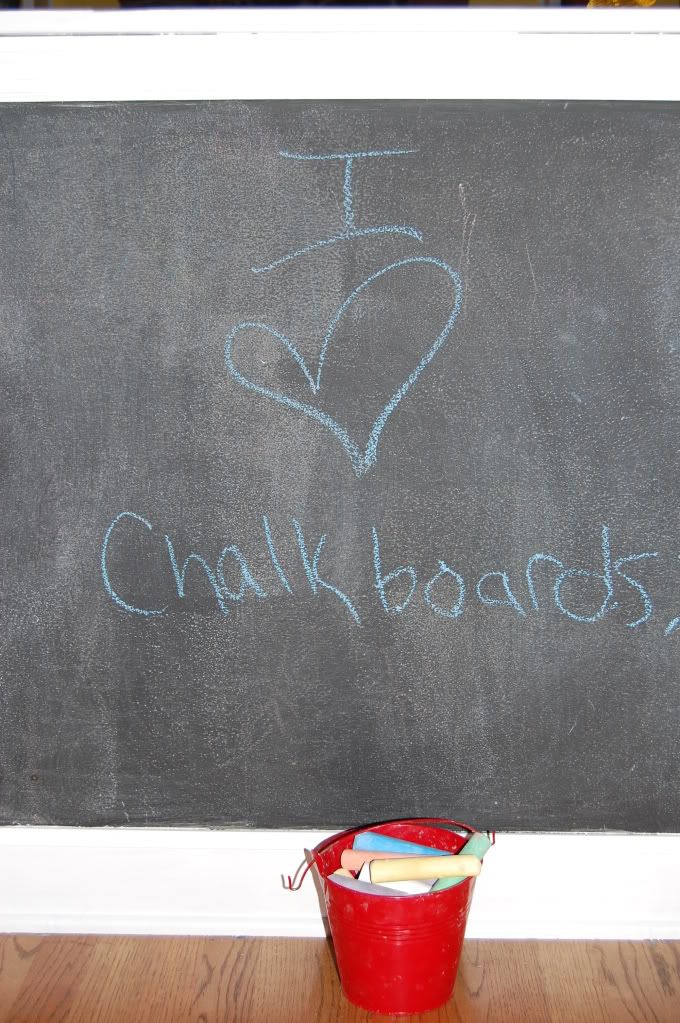 The day that they came up with chalkboard paint was a happy day for me. I obsessed how I was going to use it, but didn't really know where in my old house.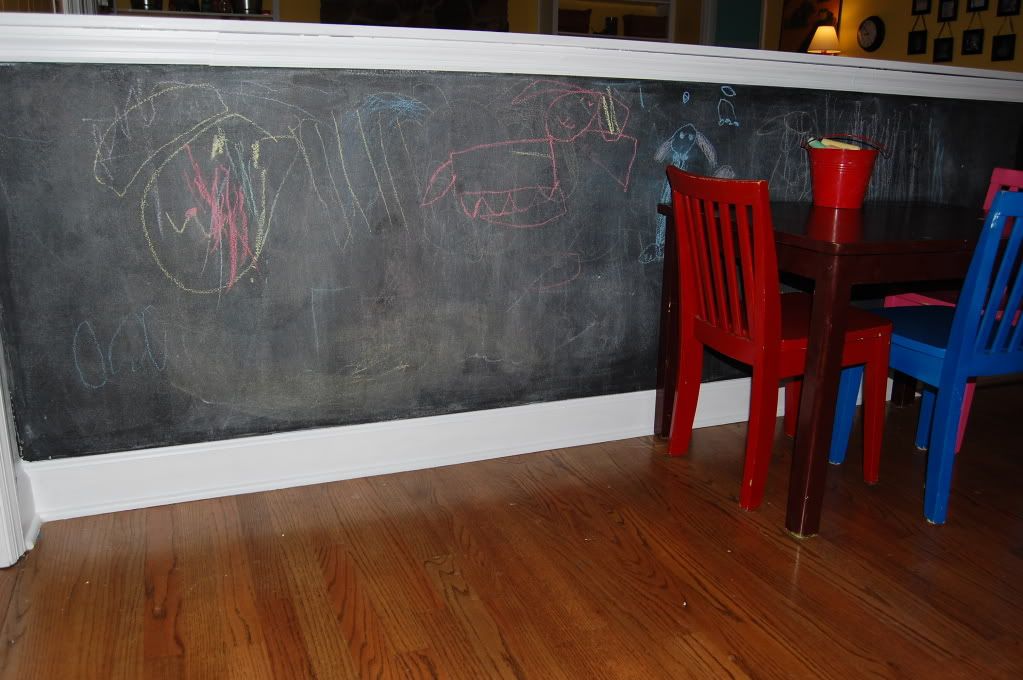 When we bought our current house almost 3 years ago I quickly found a great space to put a chalkboard for the kids on the half wall in our dining room.
Then I put one in my
sewing/craft room
for list making. I simply used painters tape to mark off a rectangle and cut a piece of paper to make a simple stencil for the 'fancy' corners.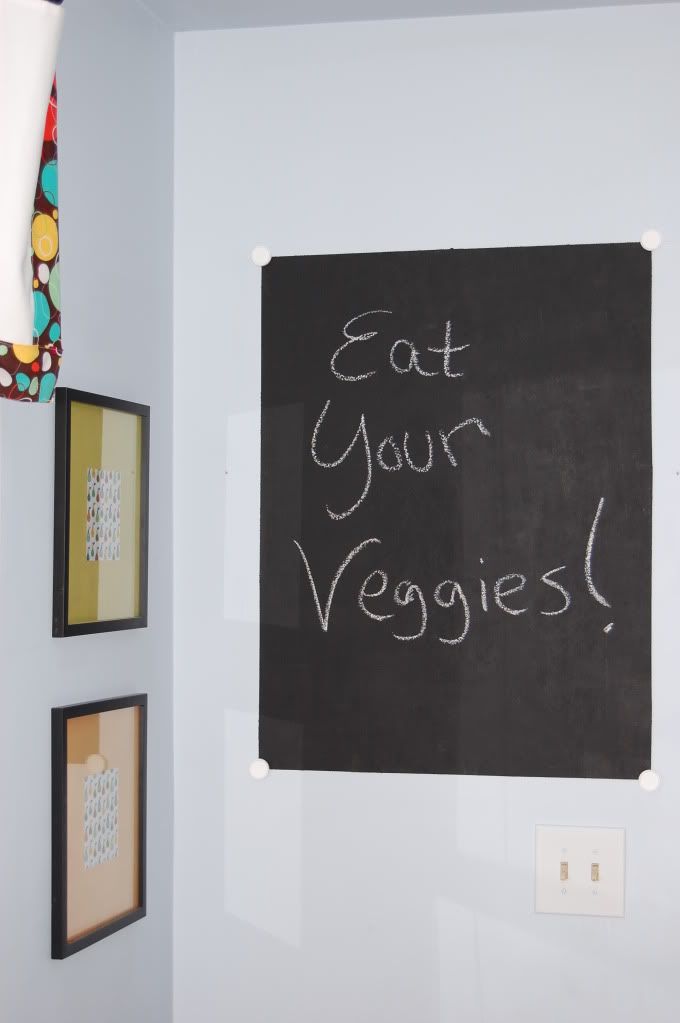 My latest chalkboard is in my kitchen. Not sure what I'll use it for, but it makes nice on one of the small wall spaces I have in there. I may use it for menus and whatnot. This one I marked off with painters tape as well, then I painted these wood circle accents and stuck them to the corners. I wish they were bigger though. :)
One caution though. Chalkboard paint STINKS! So be sure NOT to paint it right before hosting a big baby shower in your house. ;)