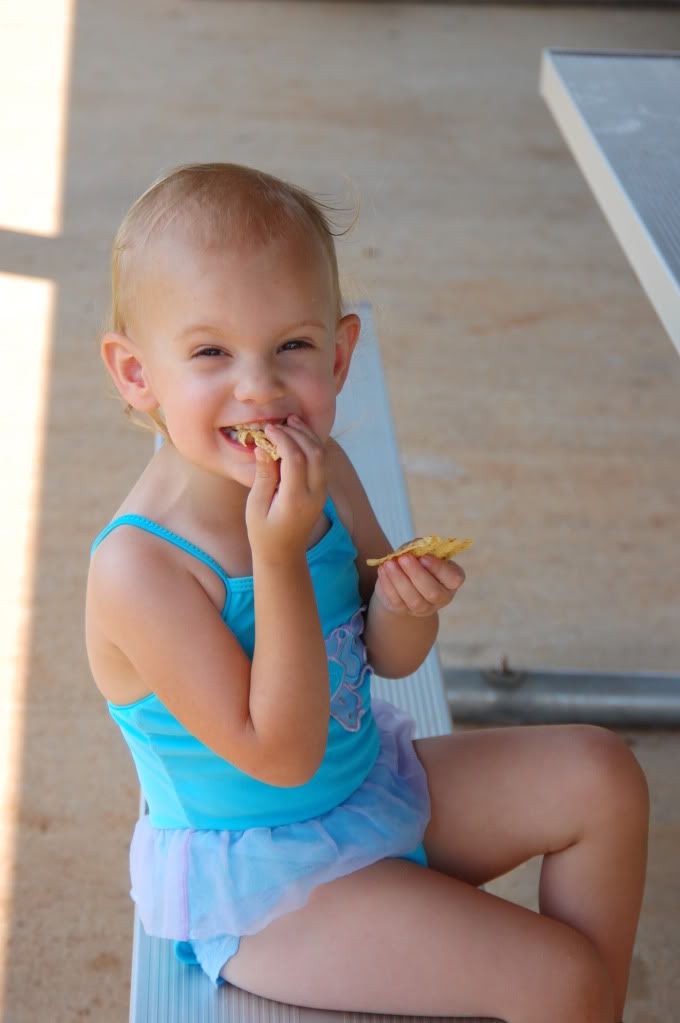 A month or so ago my kids broke my camera. It already had issues with the lens not locking in place. I had thought it was the camera body and was told it would be 5 weeks to fix, so I had just been using it as is (having to firmly hold the lens on while shooting pics..very annoying). Then the kids dropped it and the lens was visibly broken. I was totally bummed. So I decided to go ahead and get a new kit. My old camera was the Nikon D50 (bought about 3 years ago).
I LOVED my Nikon, but now that there are all new models out I went back to my trusty review site to see what
Ken Rockwell
had to say about the newer ones. And he said the same thing that he said about the earlier models, that he prefers the D40 to the D60 and don't spend the extra money. Good enough for me (I trusted that when he said that about the D50 and D70 and I had no regrets). Especially since I just want a camera to take consistently clear pics of the kids (and food and crafts of course) and quick shots and the occasional fuzzy background look.
So I knew what I wanted, now to find a good price. My hubby works with a guy that does photography and even teaches classes on it. He recommended this site:
www.KEH.com
because the cameras come with a 60 day warranty. I ordered the one that said it was 'like new' and it actually came new in the box with everything sealed up!
Now the kicker is that my old camera body is NOT broken, it was the lens all along! So I've got 2 camera bodies. Thinking of selling the D50 possibly. :)