I was asked to host a bridal shower (which ended up being a coed 'Jack n Jill' shower) at my church. So I gathered some friends to help and here is what we did.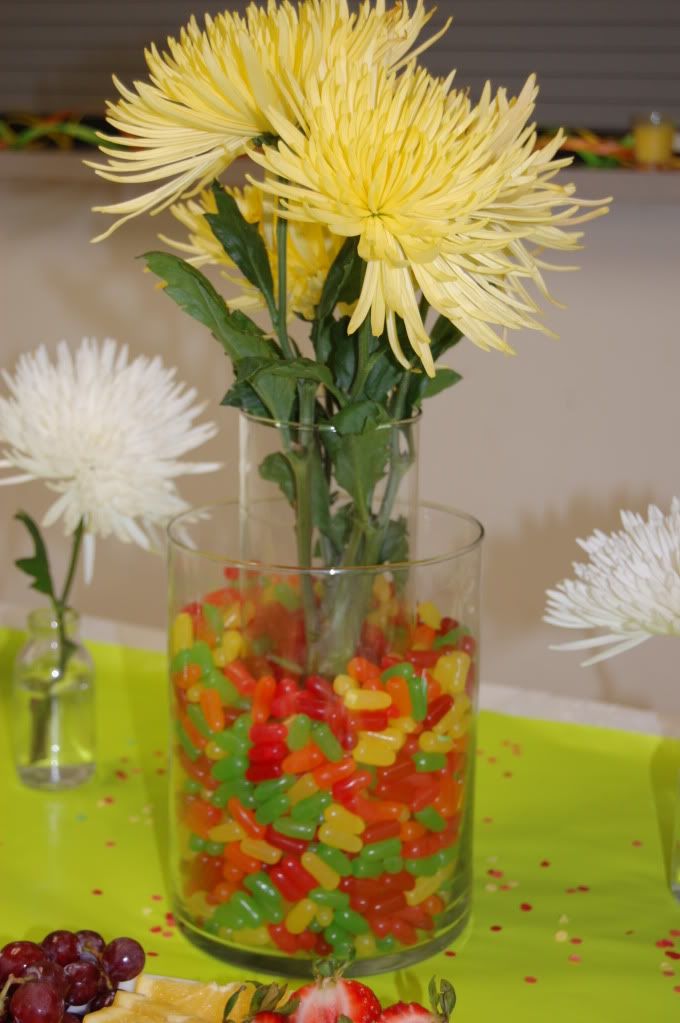 The inspiration...this Mike & Ike's candy. I started here and built my decor and menu around it. I found these 2 vases at Walmart and use it for the food table centerpiece.
The decorations: I went totally disposable. I used those thick paper white table cloths, then I used a roll of lime green wrapping paper down the center for both the food table and gift table. We used nice clear plastic square plates and red and yellow cocktail napkins. And I made a paper circle garland for the tables with my 1" hole punch, scrapping papers and my sewing machine. I also made this
Mexican paper craft
from Martha's website with tissue paper in matching colors for other decoration not pictured.
For the beverage we served sweet tea with orange slices. For the food we had nuts and fruit...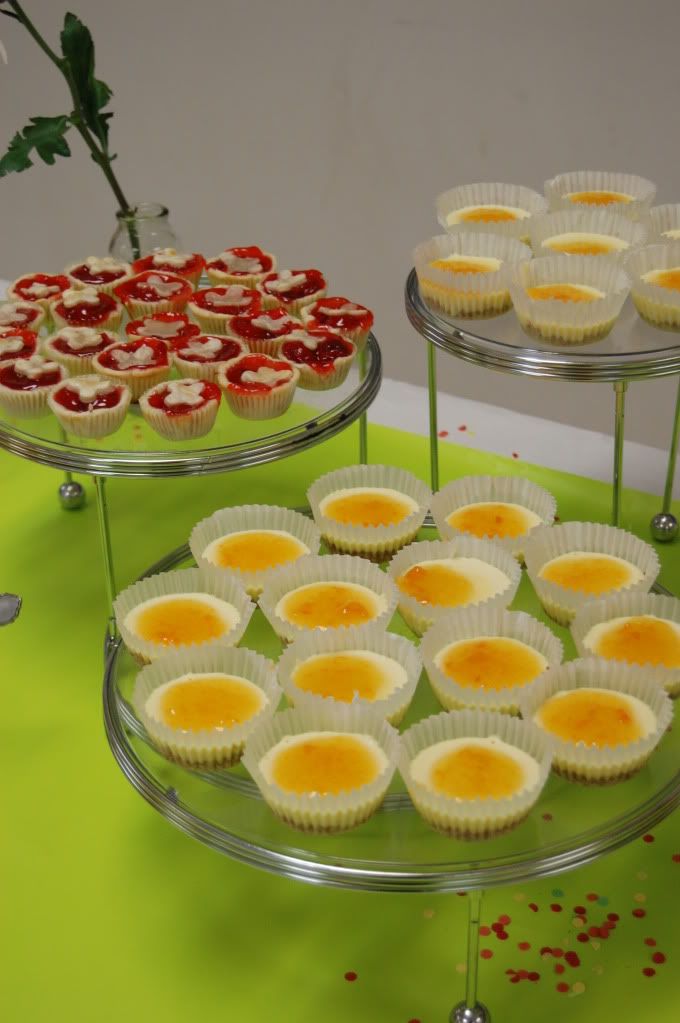 these incredible
mini cheesecakes with apricot jam
(I only got one half so I've got to make them very soon for me!),
mini cherry tarts
...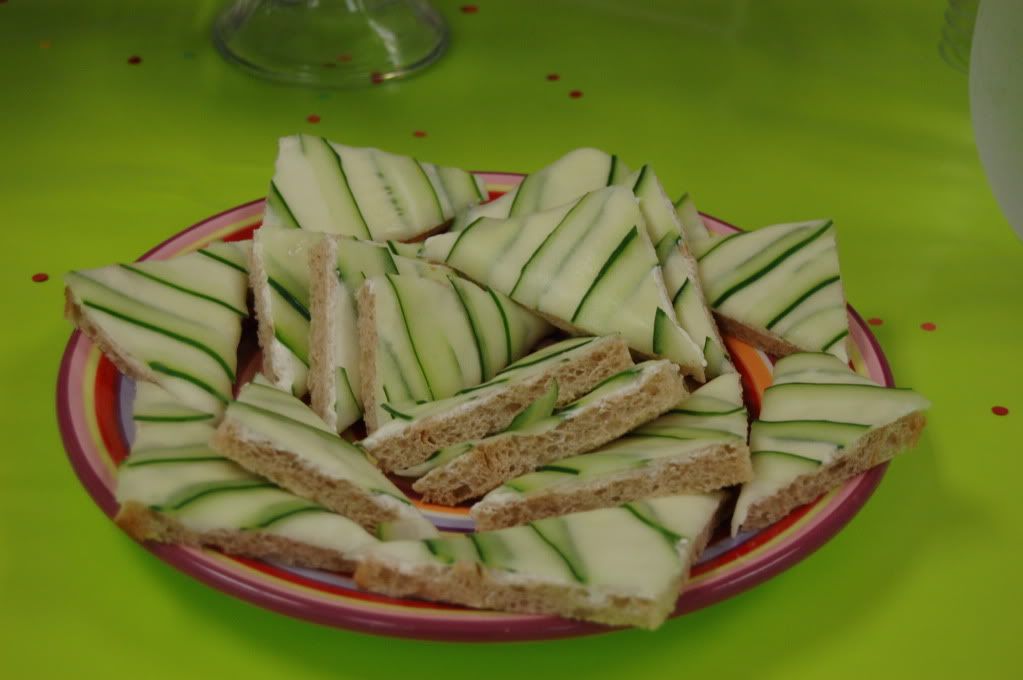 and these very cool
cucumber tea sandwiches
.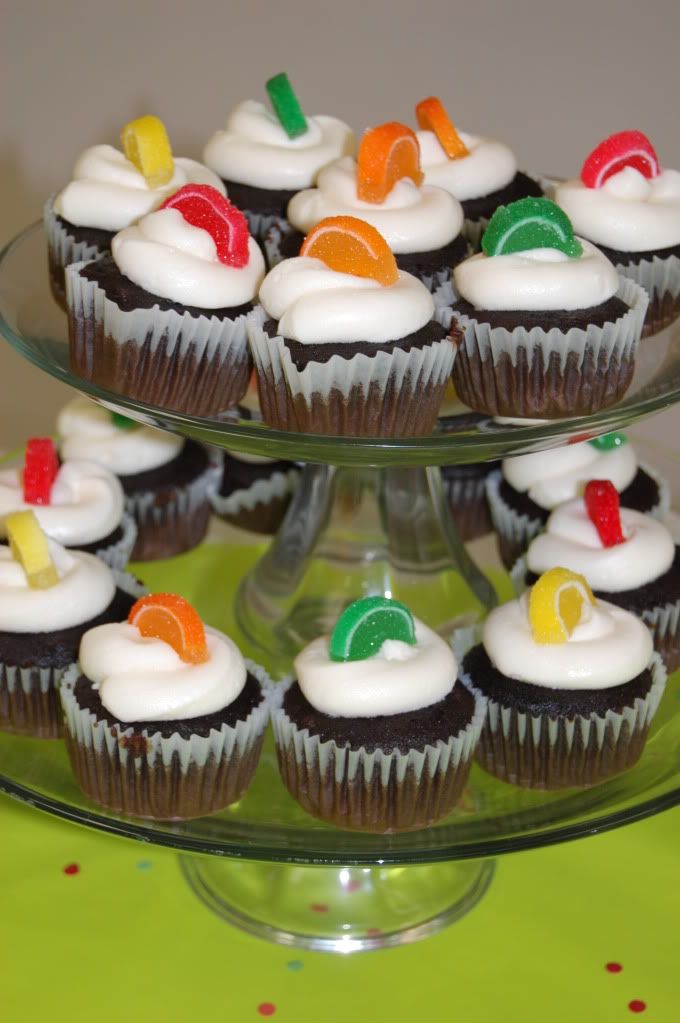 And I made chocolate cupcakes with buttercream frosting and candy fruit slices on top.
Thanks to all the ladies who put up with my control freakishness and helping make the food! :)
And on a crafty note, here is the gift I made.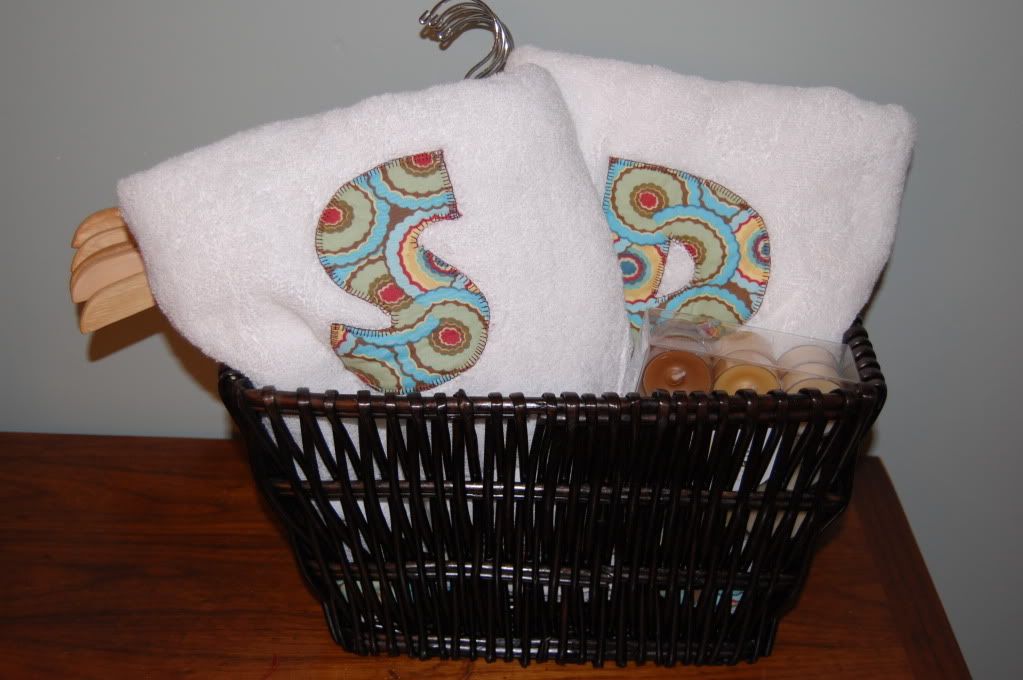 You know the whole
no-wrapping-rule
....I did get something off their registry, put it in a basket with some candle votives and a homemade somthin' somthin'.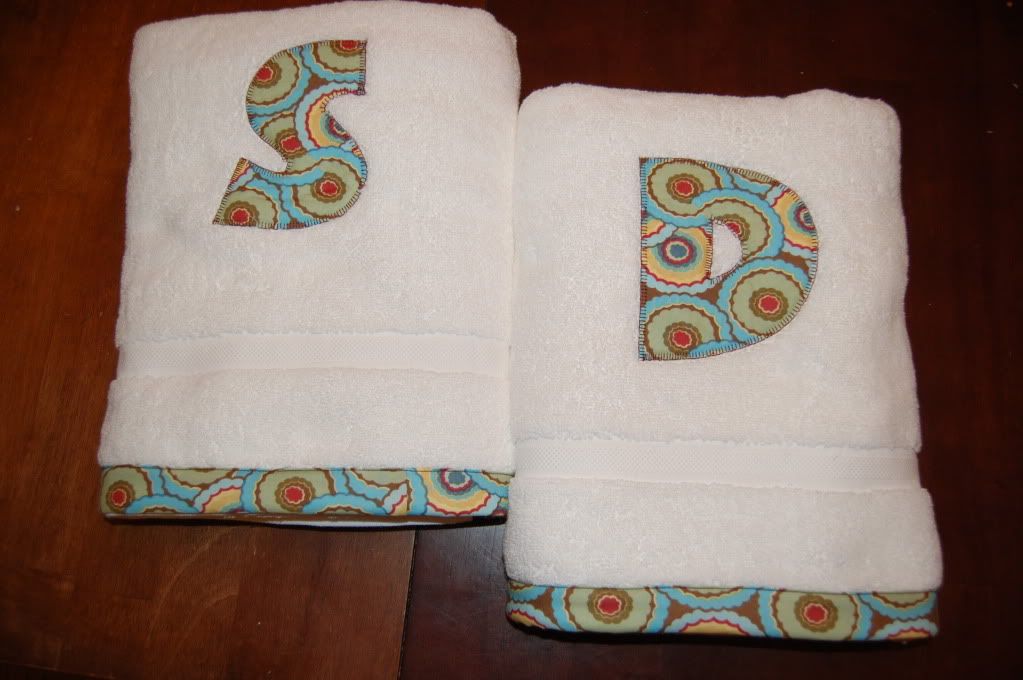 His and Her towel instructions
here
. Used
these bubble letters
for template.