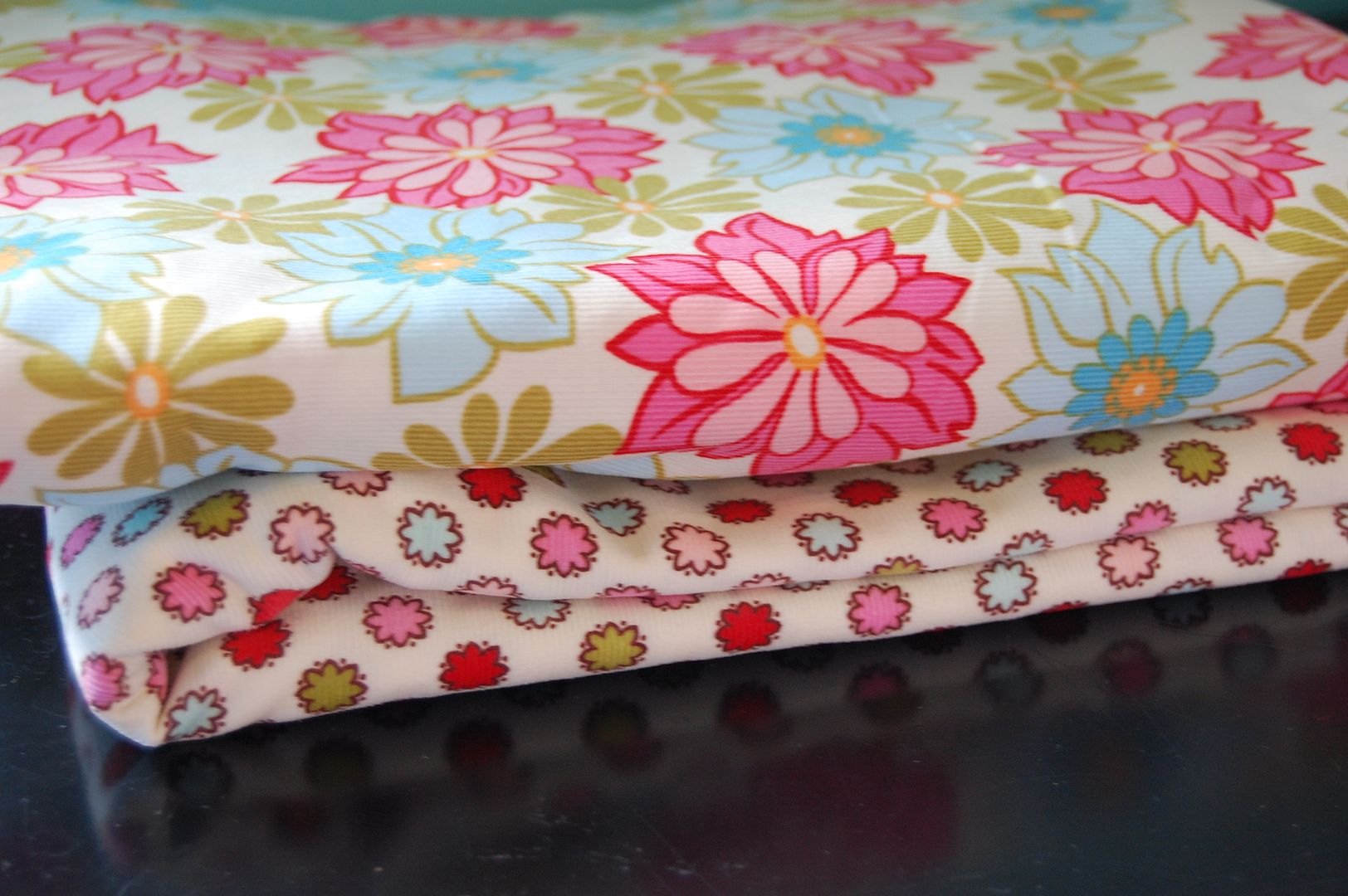 While I am so happy that Hobby Lobby carries lovely in house printed fabrics, I am ecstatic when they get in a few designer pieces. The other day I was there checking the clearance/end of bolt bin they were putting out these juicy Michael Miller cords.
Mmmm
mmmm
! Cord 3 tier twirl skirt and fun pants for
the girls
!
And I previously found these lovely seasonal Alexander Henry prints. Fun vintage looking holiday and this nice fall paisley. Holiday tdress and paisley twirl skirt with a squirrel tee for Maressa.
Run don't walk to your Hobby Lobby. Designer prints never stay in stock...especially with people like me needing 3 yards at a time! ;)