My sister visited last week (with her 3 kids and my mom) and brought Kalla and Micah each a belated birthday gift. She made them both and are so adorable and creative I had to share! So get ready to put these on your kids handmade Christmas gift list!
This is Kalla's. It is a small wood box with a handle that she found at Michael's I believe and then mod podged papers and a label on the front.
Inside were all these tiny bears (also found at Michael's).
And on the back is felt and ribbon glued down to make a tic tac toe grid.
This has the super cute and tiny factor that appeals to all little girls...big hit in our house (and yeah, I've got to find the supplies to make Maressa her own...lol). This is going on my kid gift list for little girls and I'm thinking will make a great party favor when I have Maressa's teddy bear picnic party next year. ;)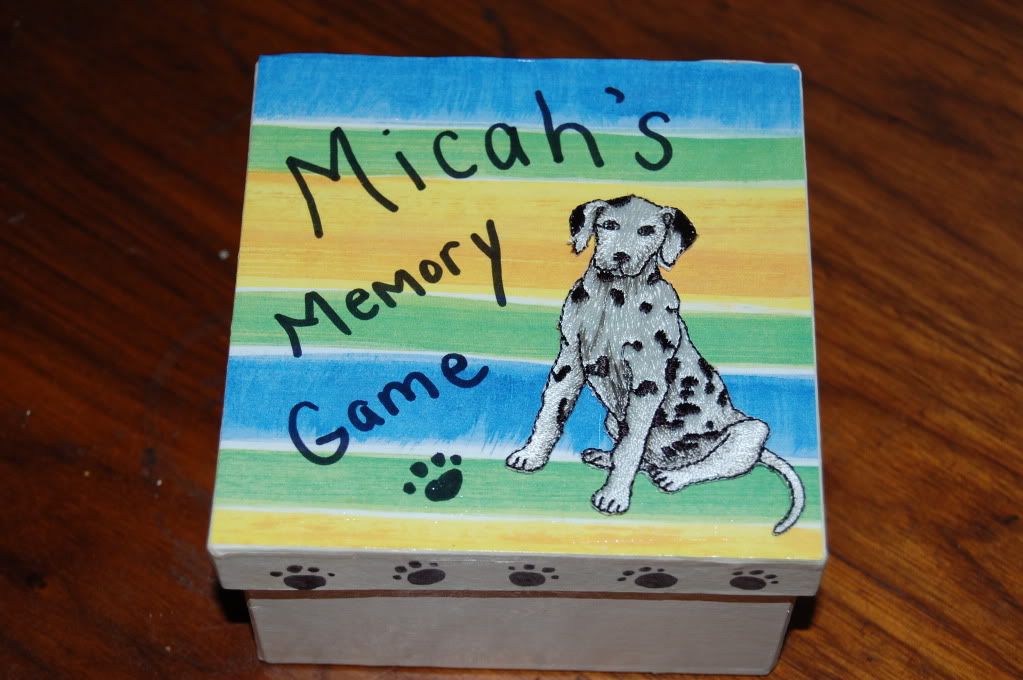 And this was Micah's game. Dog themed of course...she knows my boy well. She decorated this small box with paper and a dog applique.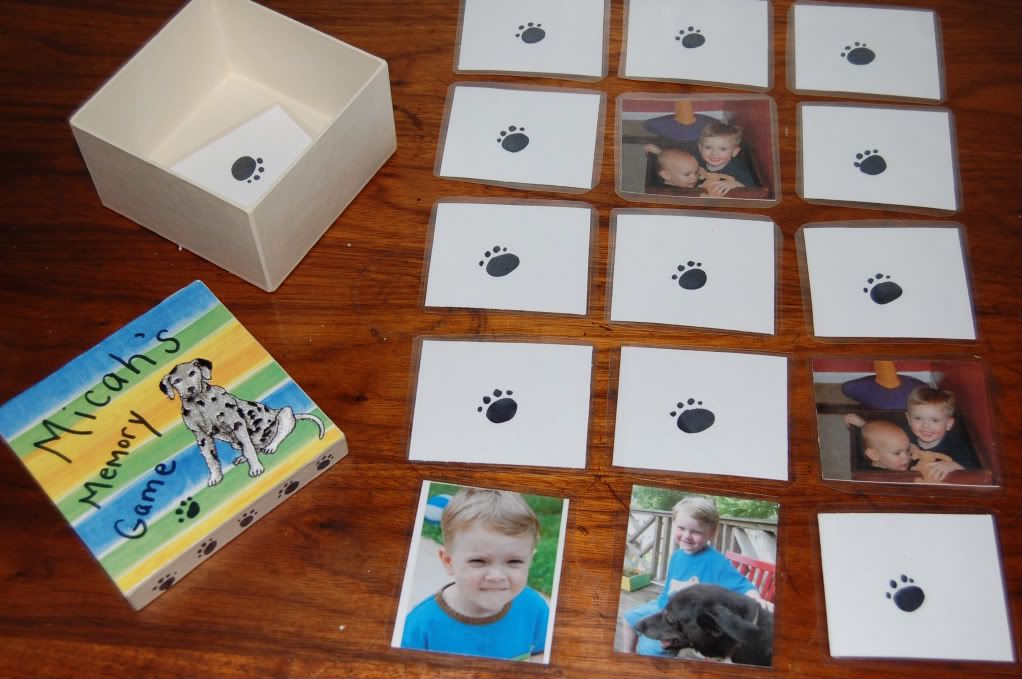 Then inside were laminated pictures of him. There were 2 of each to make for a custom game of memory. Too Cute!!
Now for something I made. My sister 'lovingly persuaded' me to 'whip up' a purse for her while she was here. She told me what she wanted down to pockets and all and picked out the fabrics.
This is what we came up with. A quilted messenger style tote with 2 pockets on the front with velcro flaps.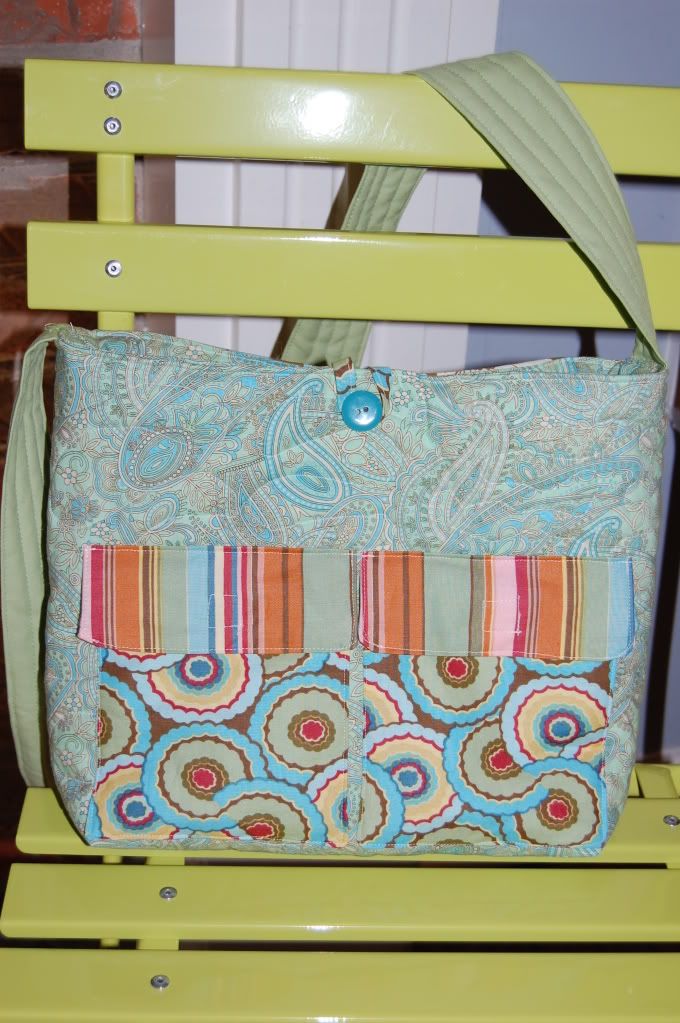 I forgot to take a picture of the back that was the ginger bliss dahlia print quilted around the edges of the flowers. She was happy with it. Now to one day make me my very own cute purse.