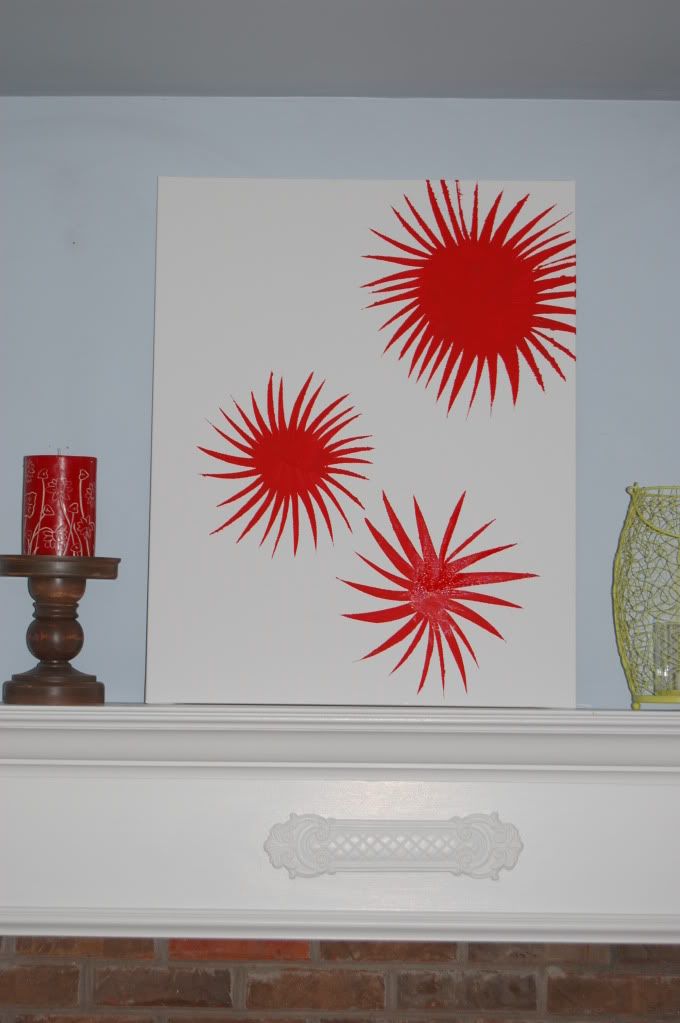 I've been in the redecorating mode this summer (between all the parties). I took the wallpaper down in my dining room and painted it and put up my beloved chandelier--spoke of
here
. Then I realized my framed art on my mantel matched my new dining room better and I needed something brighter to go in my living room (to match some new stuff and better match my curtains--as seen
here
--I made a while back). Full living room and dining room update post soon.
Anyway, I already had this blank canvas so I decided to make my own art.
To do this you will need:
blank canvas
acrylic paint
freezer paper
sharp cutting blade and mat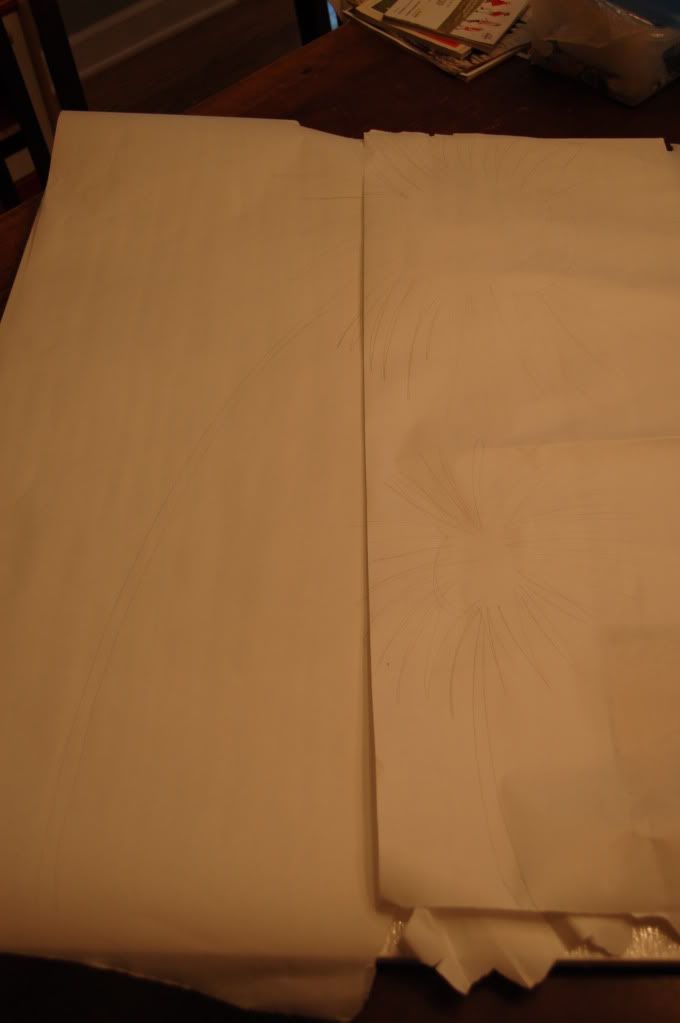 You can't see in this picture very well, but draw your image on the freezer paper.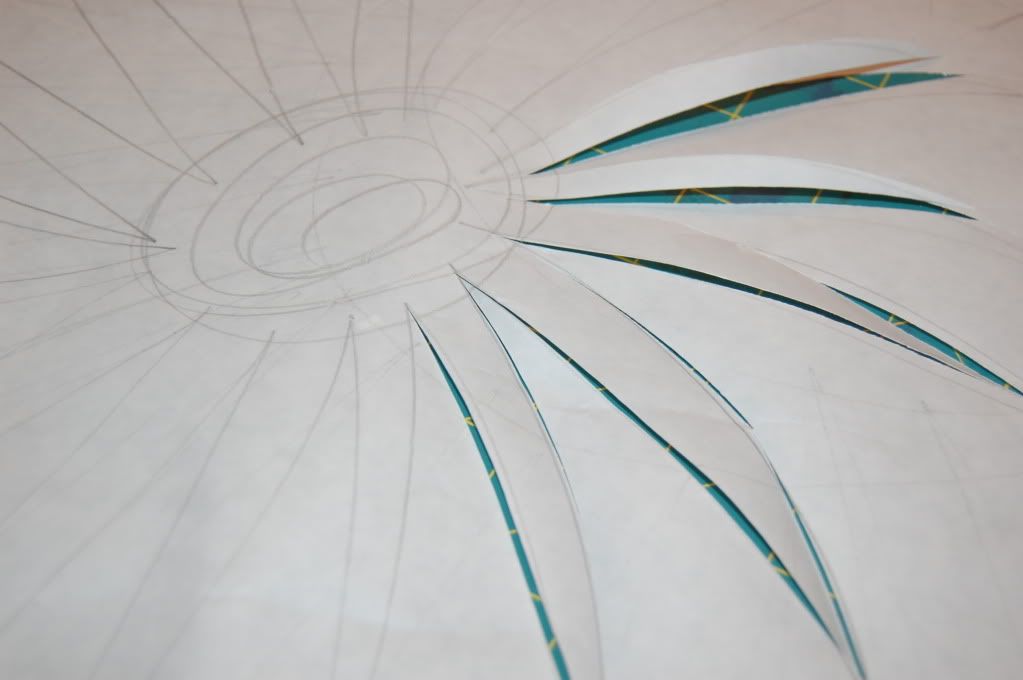 Then cut it out carefully with your blade. I didn't cut it out on every line, but used my drawn image as more of a guide. Remember if you want the color to be the drawing, then be sure to cut it out and the stencil will be the area surrounding that. You could instead use the drawing cut outs to put on your canvas to make those parts white and paint the background of your canvas instead.
Once you have it properly cut out, iron the paper to your canvas carefully.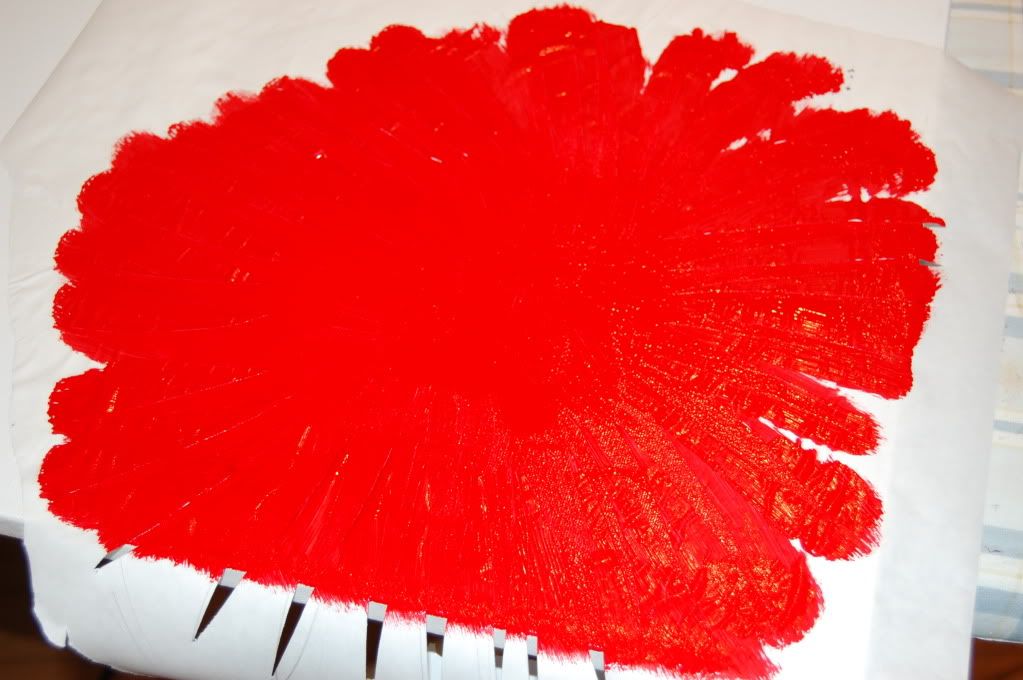 Then carefully paint inside your stencil. Try to pull your paint away from the edges of the stencil outline as much as you can to avoid bleeding. Then while still wet, carefully pull your stencil up.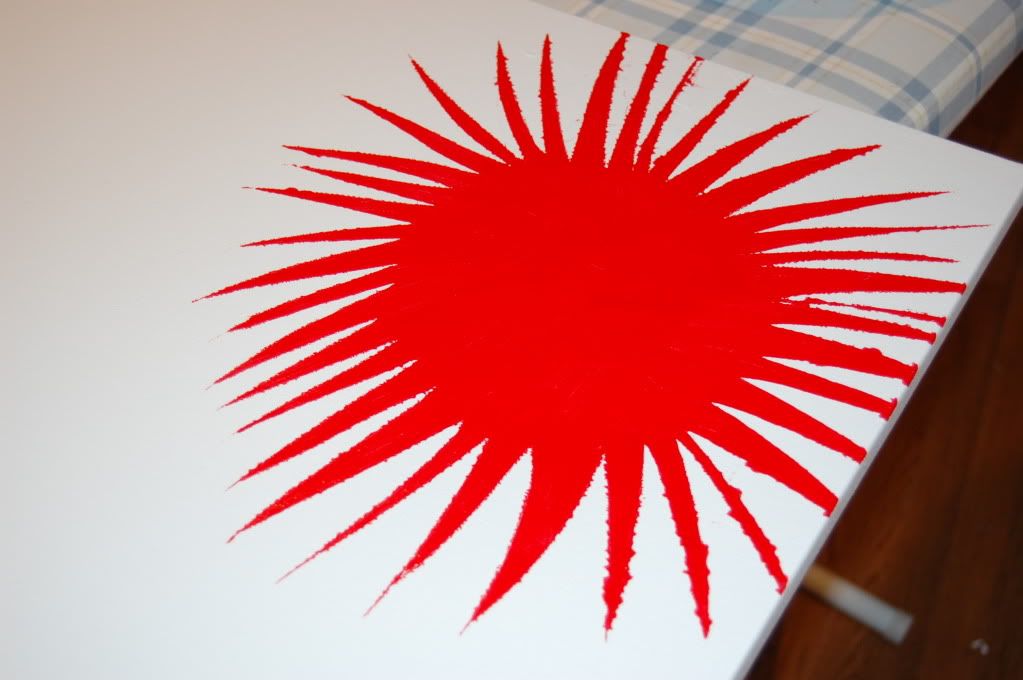 And there you have stenciled art. :)