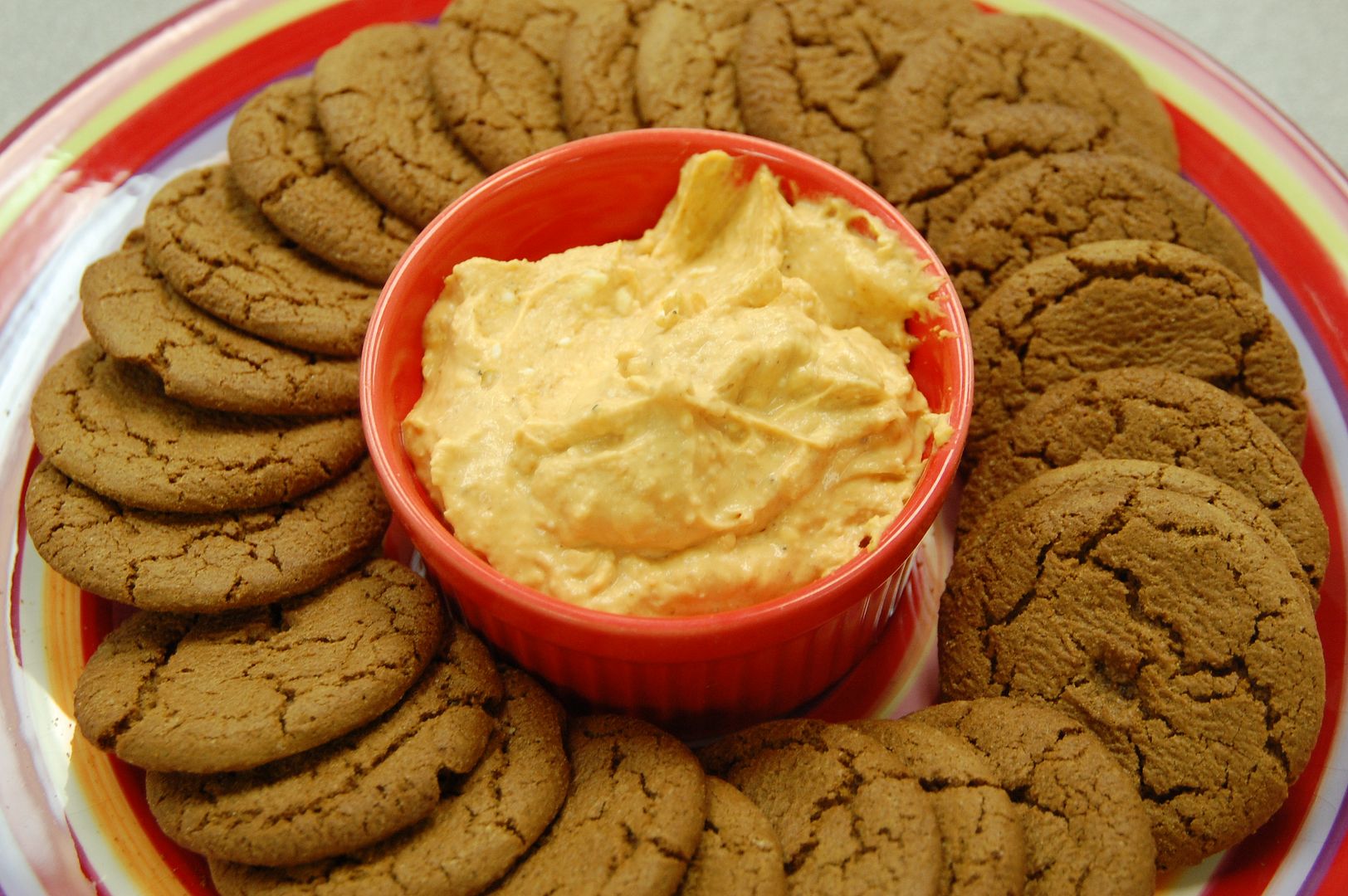 Yesterday I had my monthly sewing day where I lead a sewing project with ladies who want to gain experience using a sewing machine, just learning and those who just want to fellowship and make fun projects. *If you live in the Huntsville AL area and want to join, click on the Huntsville Craft Club link for more info!* Anyway, it's just not a proper gathering to me if there isn't yummy snacks. So I make goodies for it too. Well, my oven just decided to get sick on me and won't even get diagnosed til Wednesday, so all my goodie making is limited.
So I made yummy pumpkin cream cheese. I love pumpkin so much that I think I look to add it to nearly every thing during the fall. So this seemed like a logical choice. Add a box of crisp ginger snaps and you've got a most delicious snack. Course it would be great spread on whole grain bagels as well. So if you are having company staying with you this Thanksgiving, why not whip some up for snacking and/or breakfast?
Ok, so to the recipe. I used a BHG recipe as follows:
1 8 oz package cream cheese
1/2 C canned pumpkin
1/4 C sugar
3/4 tsp pumpkin pie spice
1/2 tsp vanilla
Beat together and refrigerate at least 1 hour before serving.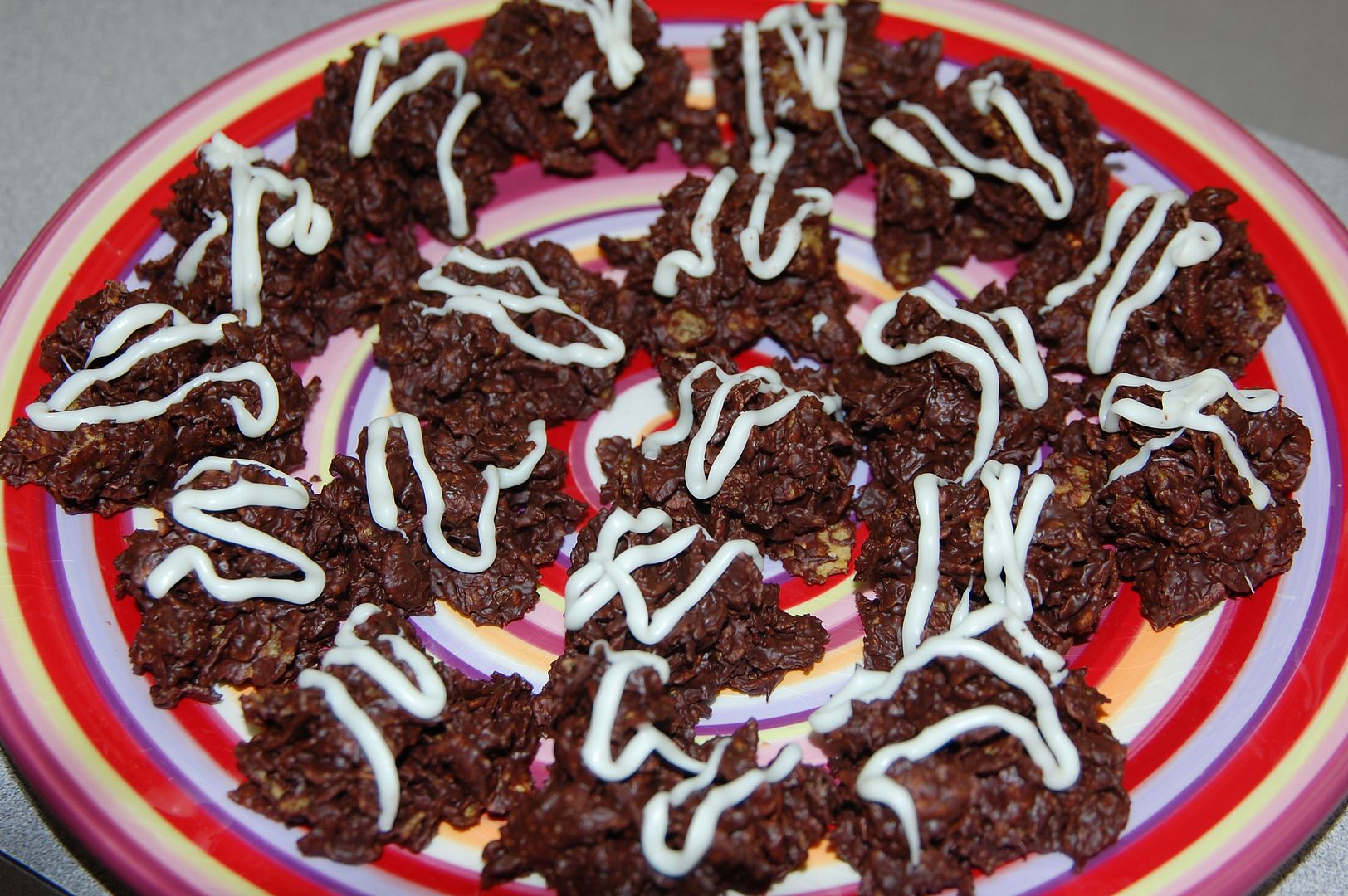 I also made those
MS cereal bon bons
from my
edible gift list
for the first time. Just cornflakes and semi-sweet chocolate chips. I also drizzled white chocolate on top. These disappeared at my sewing day. One of the easiest and most yummy treats I've made! Will be making these again!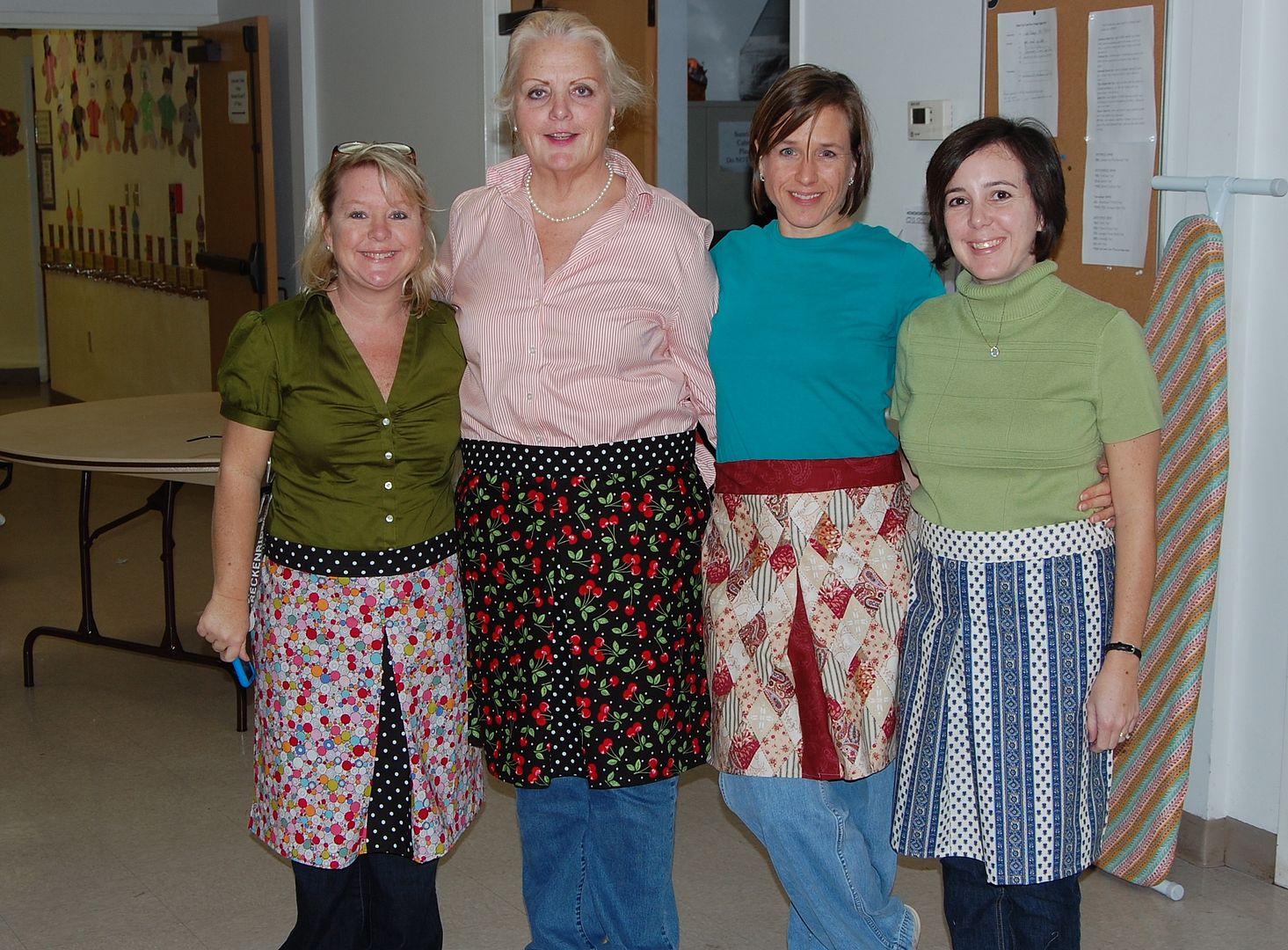 For this month's project I used a free pattern/tutorial for our project (usually I use my own pattern/tutorial but there are already so many cute aprons ones on the net).
Go here to get the tutorial
(I googled for a tutorial and this is the link I found and can't really figure out how to get there from the actual blog). It's super cute and easy and would make a great gift!