Here's my NON comprehensive list of yummies that would make quick and easy gifts. This is especially handy for teachers and friends and neighbors. I simply went down my bookmarked recipe list and my past favorites. There are a ton more out there I'm sure!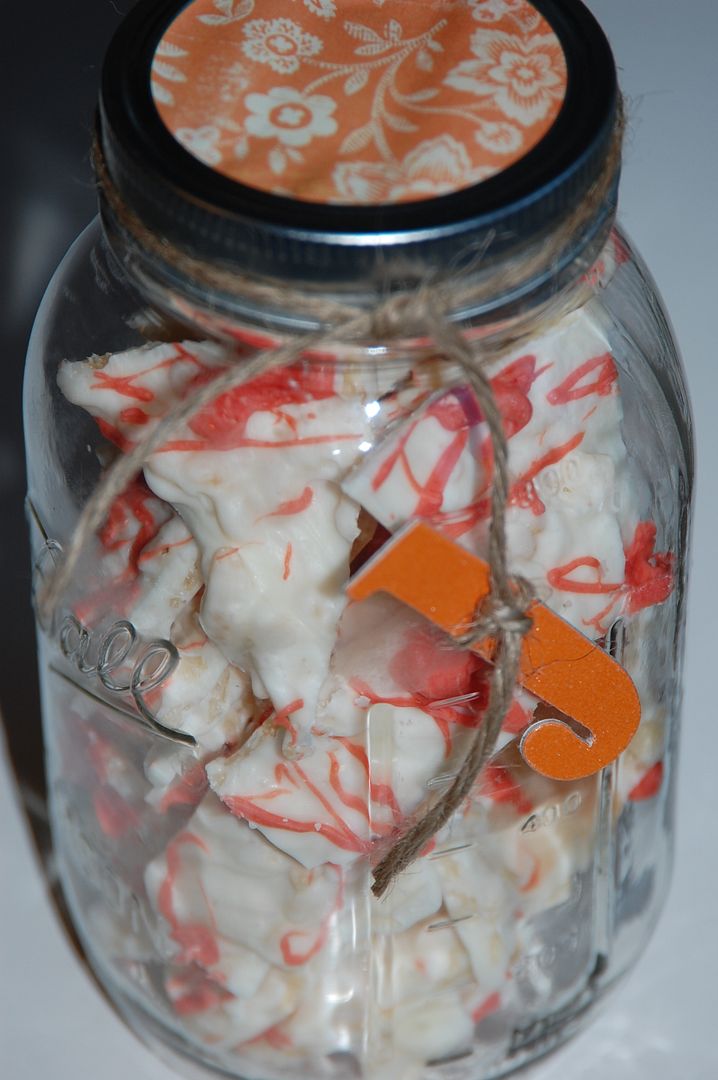 White chocolate orange crunch
...I made this for a friend's bday and it was a big hit. For teachers I'm going to let the kids help me make a different version substituting almond flavoring and dark chocolate
Chocolate truffles with sea salt
Cocoa in a jar
MS Apple Cranberry fruit leather
Iced pumpkin cookies
Spiced Pumpkin dunking sticks
White chocolate cherry shortbread
MS cheese chips
Gourmet Chocolate Caramel Apple

Be creative with your containers! You can use anything on hand and I like to keep all sized mason jars to put goodies in. You can use anything from empty egg crates to empty takeout deli containers! For a super nice gift you can also get pretty decorative mini baking loaf pans and leave you yummy bread in it and wrap with cellophane and ribbon. If I get a chance I'll try to post some pictures of pretty packaging.

And here's some label printables to add:
Adorable Cookie Labels

I will add more printables when I find them!
Happy Baking!!