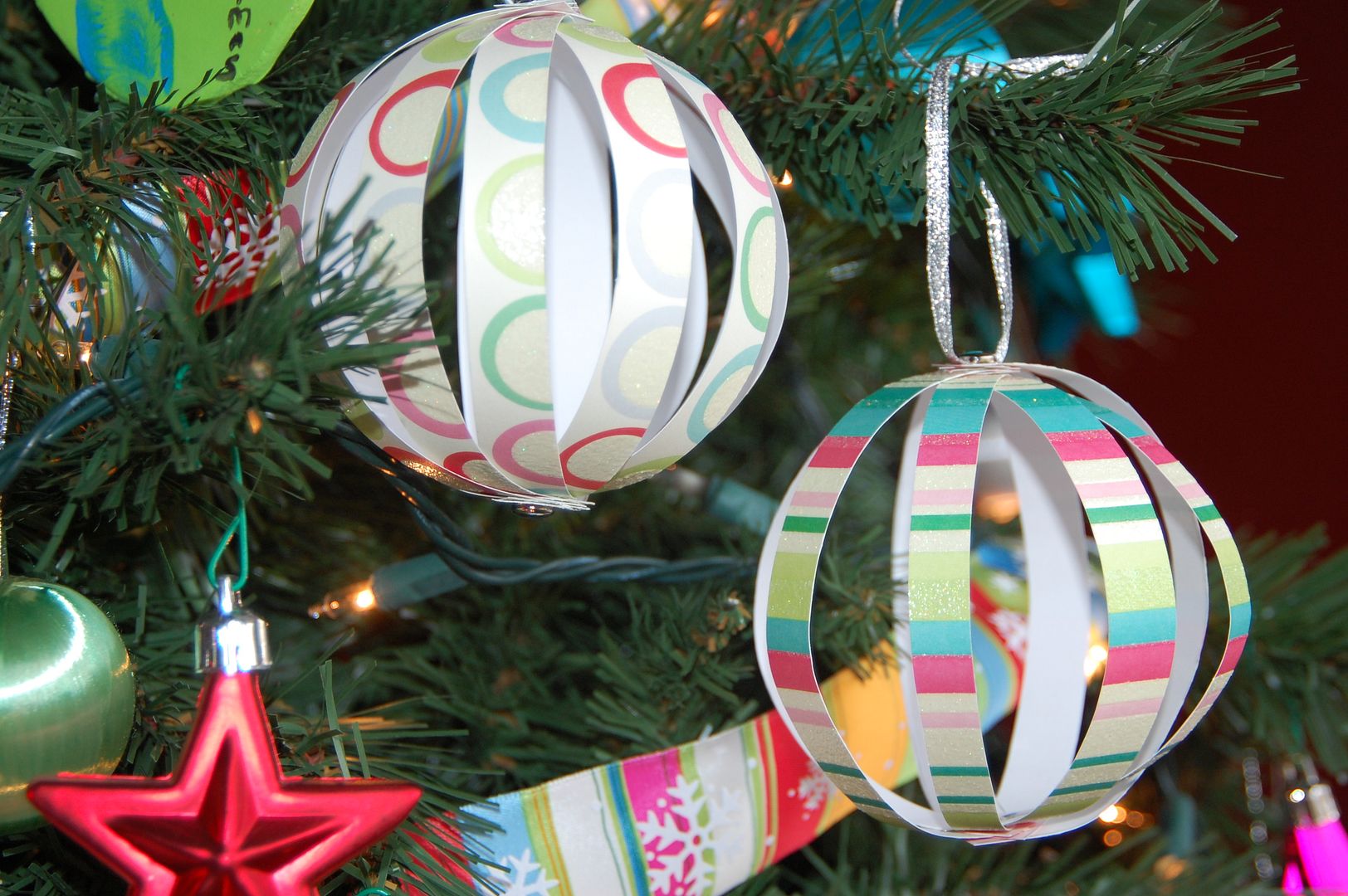 At this year's
holiday craft party
my friends and I made some ornaments. These easy and quick paper globes were part of the fun.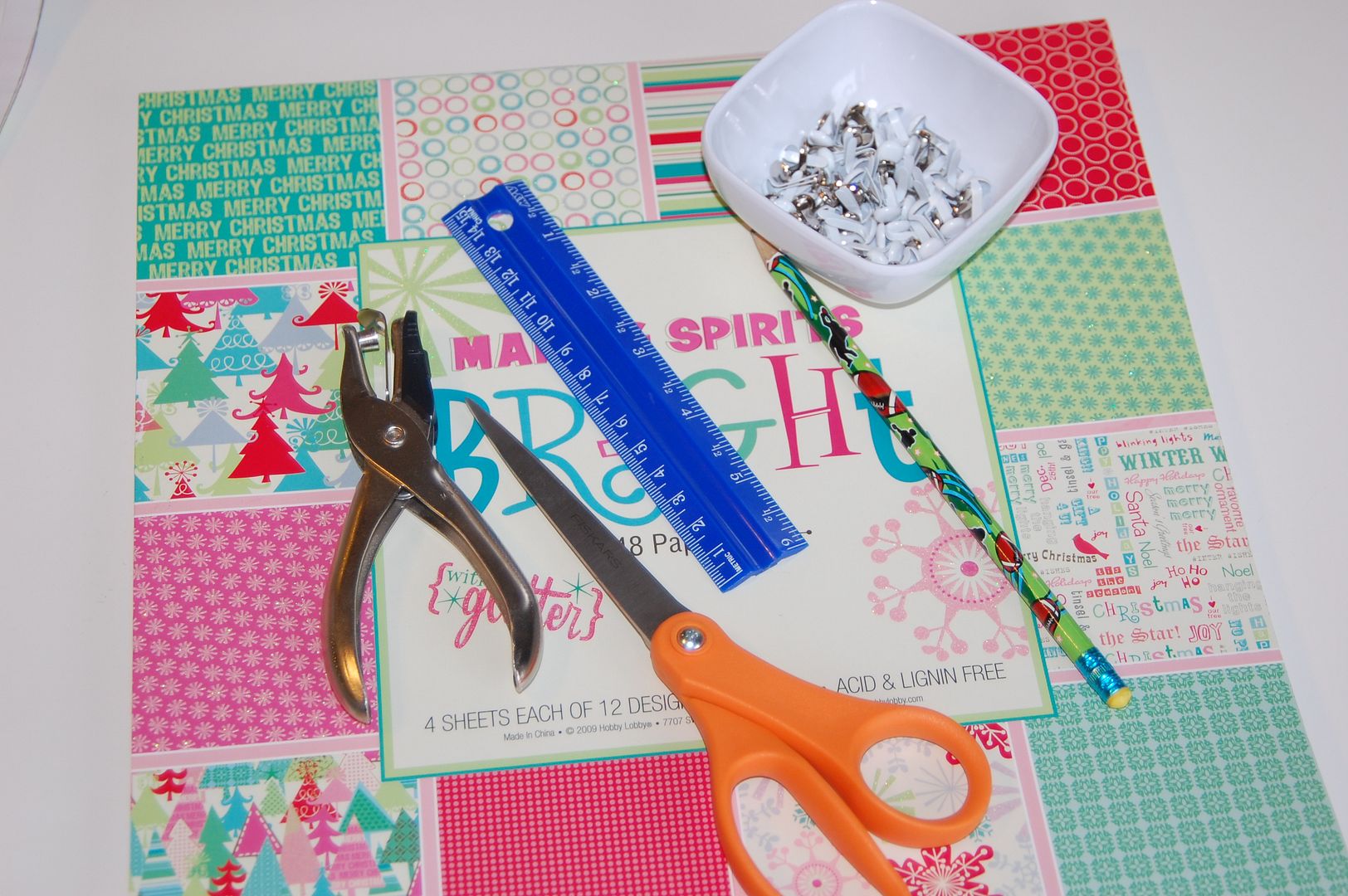 You don't need any fancy supplies. Just some good quality card stock paper, ruler, hole punch and brads.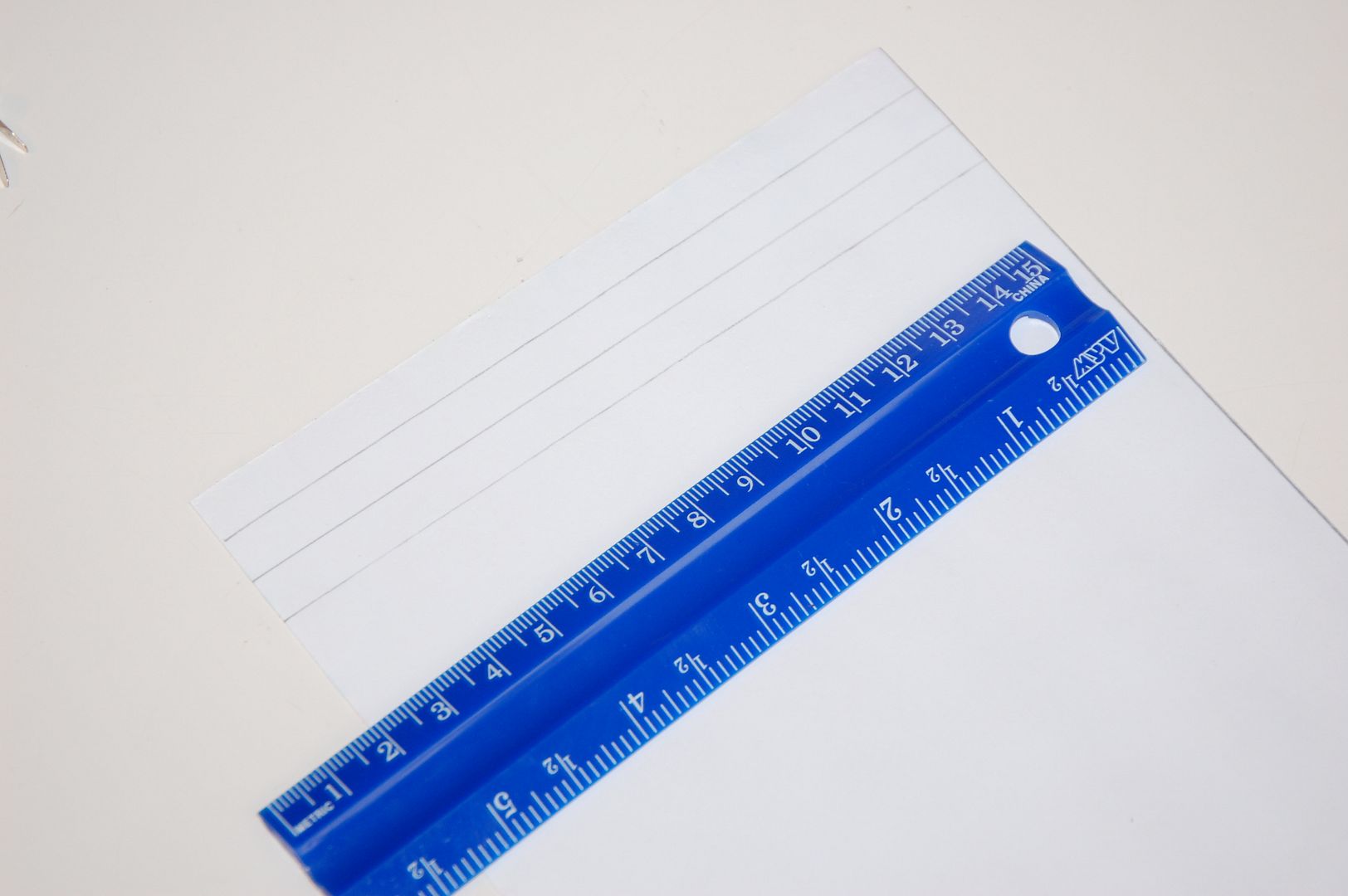 Cut some long paper rectangles about 6" in height. Then use a ruler and pencil to make equal width strips. You can use anywhere from 8-12 strips for one ornament.
This would also be fun to do with kids! You can also use last year's Christmas cards to be super eco-friendly!