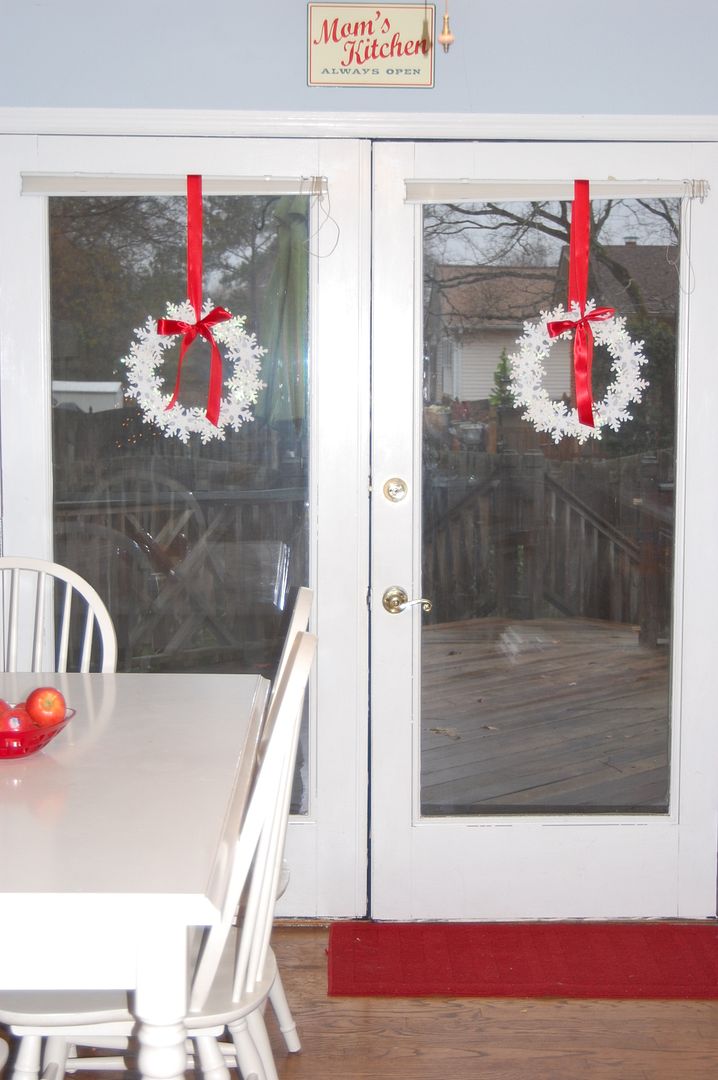 I saw a similar idea to this in a magazine and it's super easy to make!
I used a simple white styrofoam wreath and foam snowflakes in various sizes. I found a package of large foam snowflakes with plain white and glittered. The smaller ones I already had on hand.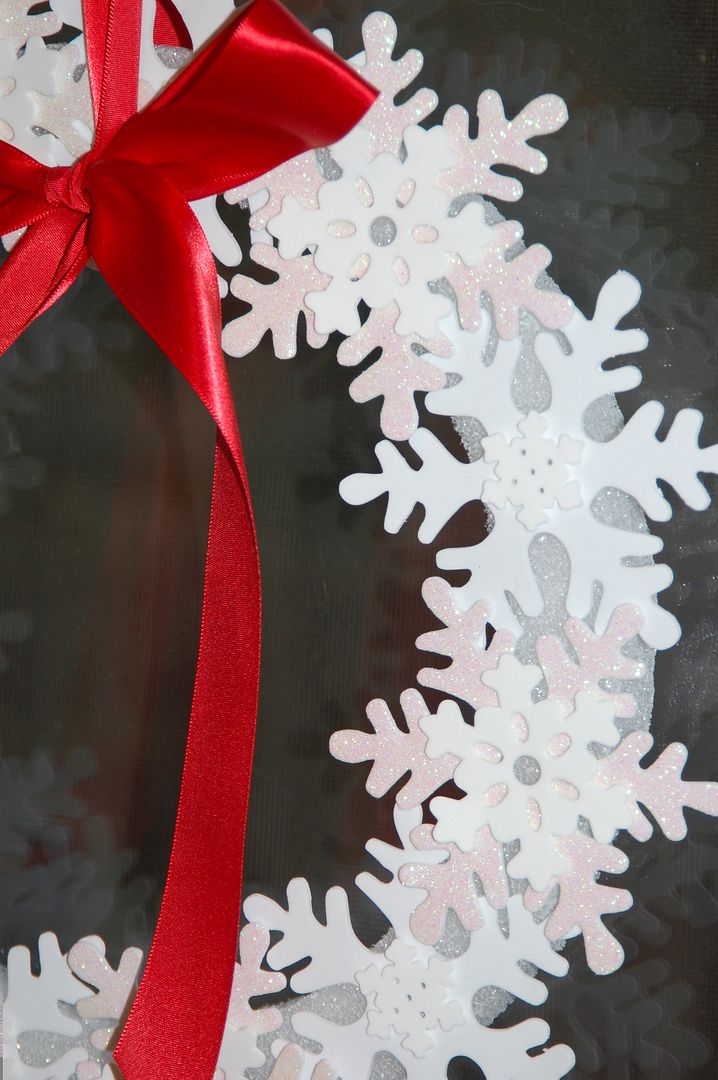 Using clear craft glue, I simply glued the large ones around the wreath alternating the glitter with the plain. Then I glued smaller ones on top.
Let dry completely and check to make sure the snowflakes are secure (I had to glue some twice). Once they are on good, tie them with a ribbon to hang. For mine I simply cut a long red ribbon and hung it over my blinds and tied a bow.
Perfect and simple for my doors in the kitchen. These would look great on windows too!